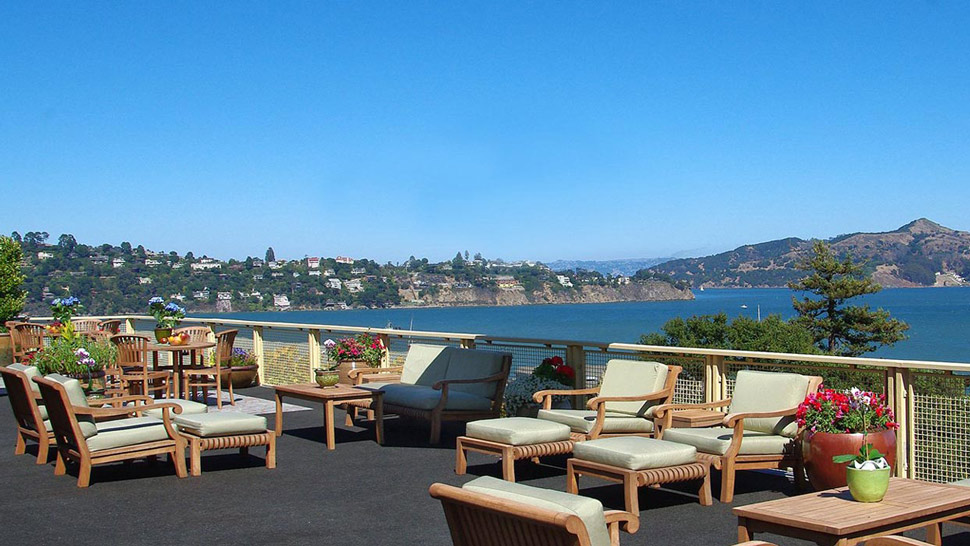 Our Brochure
What can you expect from Alta Mira? Our expert staff offers highly customized treatment to meet a wide variety of needs and desires from our clients.
Best Team of Addiction Experts
---
First and foremost, our staff members are among the best in the world. Respectful, compassionate, and highly trained, our team of addiction treatment experts includes physicians and psychiatrists board-certified in addiction medicine, licensed masters- and doctoral-level primary therapists, and round-the-clock detoxification specialists and recovery counselors. We are specialists in dual diagnosis, with expertise in trauma, mood disorders, anxiety disorders, personality disorders, codependency, and family dynamics.
Beautiful, Serene Recovery Center
---
We want our clients to feel their best in the atmosphere we've created for them. We chose a beautiful location in the picturesque hills of Sausalito, in Marin County just north of San Francisco. In addition to sweeping views of the San Francisco Bay from our luxurious campus, you can expect a private and comfortable environment where you can feel safe and supported in your recovery work.
Click here to download our current brochure. After you've taken a look, please call us to discuss any questions you may have.