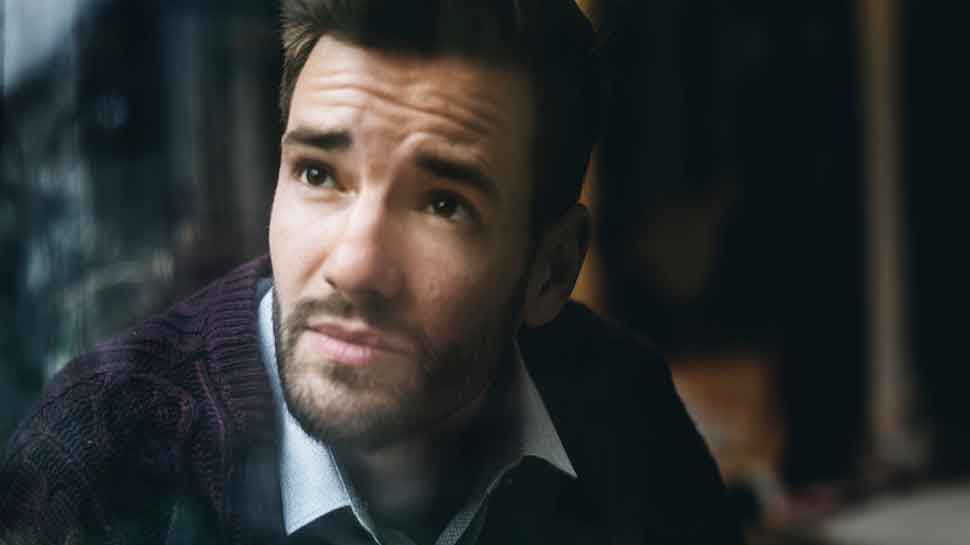 Adderall Addiction Treatment
Residential Treatment for Adderall Addiction
Adderall is a prescription stimulant that can produce dependency if used contrary to a physician's recommendations. It is an appropriate treatment for ADHD and narcolepsy, but many people take it for other reasons—none of which are legitimate. Alta Mira's residential treatment program for Adderall addiction relies on evidence-based therapies to deliver excellent results, and when those who become addicted to this medication accept our expert help, their chances of recovery increase exponentially.
Since it is available legally by prescription, people who misuse Adderall don't perceive the danger. This ignorance can lead to Adderall addiction, but once treatment begins, this type of dependency can be overcome with a steady, sustained effort and the skilled assistance of highly trained addiction recovery specialists.
Residential treatment for Adderall addiction at Alta Mira is administered by talented, compassionate, and experienced experts who can help you or your loved one regain your sobriety and free you from your Adderall dependency.
Learn More About Adderall Addiction Treatment at Alta Mira
---
Adderall is a prescription stimulant that contains different types of amphetamines. It is used primarily to treat attention-deficit hyperactivity disorder (ADHD) in people of all ages. Despite its stimulating effects on the central nervous system, it actually helps those who have ADHD calm down and become more focused. The drug may also be prescribed as an antidote for narcolepsy, which can cause severe drowsiness and sudden and unwanted sleep.
While it has legitimate uses, Adderall is often obtained illicitly and taken for its stimulating effects by those who have no medical condition. Adderall is abused in this way by high school and college students who use it to improve their stamina, alertness, and concentration while preparing for exams or finishing difficult assignments. It is also sometimes taken by athletes looking for a boost in performance, or by men and women trying to counteract job-related stress or fatigue.
This pattern of irresponsible use is a recipe for disaster. The use of Adderall for non-medical purposes has been linked to many cases of addiction, and when Adderall dependency develops, treatment will be needed to halt the disturbing progression of this serious medical condition.
Our treatment plans for Adderall addiction are comprehensive and multilayered. They include:
Safe, supervised detox. Adderall withdrawal symptoms can undermine recovery, which makes medical detox the safest and most sensible first stop for those who are ready to enter residential treatment. Round-the-clock medical care for withdrawal symptoms and other chronic health problems can be provided at our facility during a 7- to 14-day detox period, as a precursor to formal addiction treatment. The gradual tapering of Adderall dosages will begin at this time, and new medications may be administered in response to any co-occurring mental health disorders that may have been diagnosed.
Comprehensive diagnostic services. From your initial psychiatric evaluation to your individualized neuropsychological testing, we work to develop the most accurate diagnostic profile possible. Depending on each individual client's detox, identifying underlying co-occurring issues can take several weeks.Individual, group, and family therapy sessions. Daily individual therapy and regular group and family therapy form the core element of an Alta Mira recovery program. Evidence-based therapies that are designed to break the cycle of substance abuse and strengthen the commitment to sobriety will be introduced, along with therapies that can help those with co-occurring conditions manage troublesome mental health symptoms.
Healing wellness services. Holistic and experiential therapies at Alta Mira are vital elements in most treatment plans. Participation in these activities will boost self-esteem, help reduce stress, and provide you with healthy and fulfilling outlets for enjoyment and self-expression.
Continuing care. Continuing care programs provided by Alta Mira act as a hedge against relapse, providing regular and reliable access to individual, group, and family therapy, and other forms of wellness services, for months after the cessation of formal treatment. Recovery is an ongoing affair, and continuing care programs help reinforce the impact of long-term, residential interventions.
Adderall addiction is a serious behavioral health disorder. But our multilevel treatment plans are comprised of evidence-based therapies and supplemental healthcare services that have helped many people overcome this condition.
Effective Treatments for Co-Occurring Disorders with Adderall Addiction
---
Adderall addiction is frequently linked to ongoing mental health problems. People who misuse prescription drugs are often self-medicating for undiagnosed mental disorders, and their reliance on these medications can mask the reality of their situations. Alta Mira's treatment plans for Adderall addiction frequently include services for co-occurring mental health disorders, which are complications that must be addressed once they've been diagnosed.
We Ensure We're Treating the Right Thing
Men and women who abuse Adderall often have previously unrecognized anxiety disorders that interfere with functioning, or mood disorders that leave them feeling low on energy and motivation. People with personality disorders may also turn to drugs and alcohol, to deal with chaotic emotions they don't know how to manage.
Our diagnostic evaluations are comprehensive and designed to detect all types of mental health disorders, in addition to revealing the true nature of each client's struggles with substance abuse. Your Alta Mira treatment plan will be personalized to fit your full diagnosis, thereby maximizing your odds of a successful treatment outcome.
We Use the Most Innovative Treatment for Your Care
Addiction treatment protocols frequently evolve based on the latest scientific findings. Alta Mira addiction specialists make a great effort to stay up-to-date on the most recent research, which is one reason why they're recognized as world-class experts in the addiction treatment field.
Our recovery professionals produce tremendous results because they create customized treatment plans for each client, in recognition of the fact that drug dependency manifests differently in each individual.
Holistic and Experiential Therapies for Mind, Body, and Spirit
Adderall addiction thrives on stress, which is why you'll benefit from learning stress-reducing, holistic healing methodologies like yoga, meditation, acupuncture, equine therapy, music therapy, or arts therapy, to name a few of your options.
Our experiential therapies are yet another attractive addition to our treatment regimens. Invigorating activities like zip-lining, rock climbing, hiking, kayaking, and horseback riding will test your limits and strengthen your determination to persevere, through hard times and other challenging moments.
Alta Mira treatment plans are carefully structured to ensure sustainable healing. Co-occurring conditions will provide additional challenges, but you'll have the support of empathic medical experts who can motivate your best efforts and help release your latent potential for self-transcendence and personal transformation.
Your Alta Mira Recovery Programs Experience
---
At Alta Mira, we are dedicated to our mission of helping men and women with substance use issues regain control over their choices and their fates. We recognize that sustainable wellness is comprised of physical, mental, emotional, and spiritual elements, all of which must be acknowledged and honored if long-term healing is to occur.
If you come to Alta Mira for assistance with your Adderall dependency, during your time in our care you'll enjoy:
An Extraordinary Location Overlooking the San Francisco Bay. Our historic facility is perched on a serene and picturesque spot, with a spectacular view of the nearby San Francisco Bay and other inspiring vistas. At Alta Mira, you'll remain close to nature and separated from the turmoil of everyday life as you heal from your Adderall addiction and gain a deeper understanding of yourself and your true capabilities.
Highly Individualized Care. Alta Mira rejects the cookie-cutter approach to addiction recovery. We rely exclusively on evidence-based medicine, but our healing plans are personalized to meet each client's needs and to offer solutions that address all the life issues that led you down the path to addiction.
Amazing Chefs. High-quality cuisine is good for the mind, body, and soul. Our chefs routinely create masterful dishes that delight our clients to no end, using wholesome, healthy food chosen specifically for its superior nutritional value.
Exceptional Experiential Activities. As a complement to traditional treatment, Alta Mira Recovery Programs provides exciting experiential activities that will help you pierce the imaginary boundaries that may have limited your goals or achievements in the past.
Our addiction specialists and mental health experts will craft a healing plan for you that will push you beyond your limits and spur your innate capacity for personal growth.
How to Help a Loved One Get Treatment for Adderall Addiction
---
Prescription medications like Adderall can produce fierce drug dependency when they're used exclusively for their mind-altering effects. If someone you love has been taking Adderall to help them stay alert and awake while studying or working, or just to get high, you need to educate them about the grave risks associated with the abuse of this drug.
Adderall addiction is just as hazardous and potentially as deadly as any other type of drug dependency. If your loved one's misuse of it has morphed into abuse and addiction, it will have profoundly negative effects on their life that will become increasingly apparent over time.
If your loved one refuses to seek evaluation and treatment for their Adderall abuse, y consider organizing an intervention, in coordination with a trained specialist who understands how an intervention should work.
At Alta Mira, we can help you find a skilled interventionist in your area, and we can answer any questions you have about diagnostic procedures and residential treatment for Adderall addiction. Once you convince your loved one the time has come to seek help, we'll consult with you and advise you throughout the admissions process, to make sure your whole family understands what the coming months will entail.
You'll have the opportunity to contribute directly to your loved one's recovery as well, through your participation in dynamic family therapy sessions and enrollment in our innovative four-day family program, which focuses on education, relapse prevention, and preparing for life at home after treatment ends.
Lasting Change for a Better Life
---
If you come to Alta Mira for Adderall addiction treatment, you'll be entrusting your future to world-class recovery specialists with an impressive track record of success. Your recovery will require you to adopt a 'one day at a time' approach, but we'll show you how to channel your commitment to sobriety in a direction that produces lasting results.
Create a New Story
At Alta Mira, we know that relapse prevention should be an essential element of every treatment program. Our comprehensive recovery plans prepare our clients to deal with life circumstances that can trigger a relapse, both during treatment and after they return to their homes and families.
Our focus on relapse prevention is one of the main reasons why we've been able to help so many people overcome their addictions. We give hope for a new life to people who've struggled to maintain their sobriety in the past, and we can help you create a fresh narrative that includes Adderall addiction as nothing more than a distant memory.
Treatment Outcomes at Alta Mira
We work with an independent agency that monitors rehab center performance, to track our treatment outcomes. Their most recent analysis reveals that Alta Mira clients are 50 percent more likely to preserve their sobriety in the months after treatment ends than individuals who seek treatment at other facilities.
Our rates of recovery from comorbid mental health conditions are also superior, which is a testament to the comprehensiveness of our methodology and the precision of our diagnostic procedures.
Alumni Program
After treatment ends, you'll stay connected to our healing community by participating in our active and ever-expanding Alumni Program.
As an Alta Mira alumnus, you'll be eligible to attend weekly peer group support meetings, which are held at our main facility and at satellite locations in various cities across California and the nation. We also host a series of two-day workshops that cover topics of interest to the recovery community, which you're welcome to attend whenever you're able. Through our quarterly alumni newsletter, you'll learn about other conferences or events sponsored by Alta Mira or its alumni, and if you'd like to sponsor an event or meeting yourself we'll assist you in any way we can.
Recovery from drug or alcohol dependency is a lifelong process. As a member of the greater Alta Mira family you'll always have our support, no matter where you are or what you need.
Alta Mira offers comprehensive treatment for people struggling with drug and alcohol addiction as well as co-occurring mental health disorders.
Contact us today to start the journey toward lasting recovery from Adderall addiction.