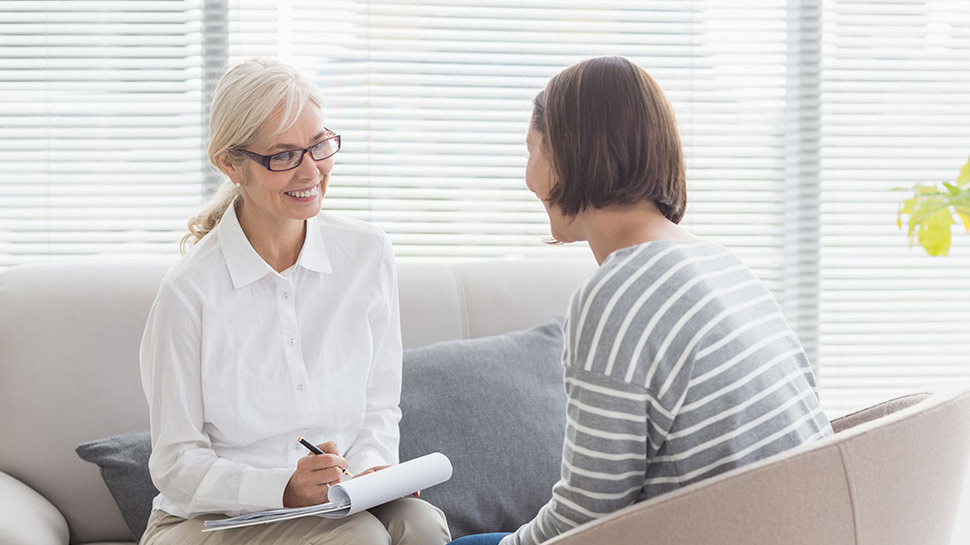 Admissions Process
With a simple, three-step admissions process, our compassionate and knowledgeable team helps you feel safe and supported as you begin your transformational journey at Alta Mira.
Once you make your decision to get treatment for alcohol or drug addiction, we aim to make it as easy as possible for you to join us. We do everything we can to help you with the transition, including helping you arrange the details of your life for treatment. We want you to focus on what's most important: your rejuvenation and healing.
Step 1: Call Us
---
The first step in addiction treatment is acknowledging the need for help. We know that this is never an easy call to make. It takes courage, strength, and vulnerability to pick up the phone and call. You may be in crisis, you may be afraid. We are here to help, listen, and guide you along to a new path of discovery and recovery. Our exceptional admissions counselors will treat you with kindness and compassion, and will keep your call 100% confidential.
If you are calling for a loved one, we can offer guidance to help you discuss treatment, arrange an intervention if necessary, and schedule safe transport to Alta Mira's comfortable and secure campus.
Step 2: Tell Us Your Story
---
We will have a conversation about what led you to call us today. We realize this is never an easy call to make. Tell us about yourself and what your goals are? To help us best prepare for your care, we will gather information about your addiction history, any known mental health or physical issues, food allergies, and the scope of treatment that is likely necessary. We will also discuss anyone on your personal treatment team including doctors, psychiatrists, and therapists, who you would like to involve in your care. If you prefer, we can speak to an informed family member to gather this information.
Step 3: Book Your Stay
---
We are here to welcome you any day of the week, any time of the day or night. You can begin your treatment within hours of calling us, provided your room preference is available. Our admissions counselors will do everything they can to assist you when you come to Alta Mira. We can provide transportation from the airport, and we can even arrange to have a companion travel with you. At this time, we will send you a list of items you need to bring to treatment and will begin preparations to welcome you to Alta Mira.
With a panoramic view of the San Francisco Bay, Alta Mira's healing space is designed for maximum comfort and luxury, allowing you to be your best as you begin your journey to renewed life. Our experts are among the best in their areas of expertise, and our team members create a nurturing atmosphere where you receive the highest quality care. Our admissions counselors go above and beyond to help you feel welcome while making your transition to Alta Mira as smooth as possible. As you prepare for treatment, you will want to consider what to bring. When you're ready to contact us, we are here to help.