Residential Alcohol Treatment Center
Alta Mira Recovery Programs provides world-class residential treatment for addiction and co-occurring mental health disorders. Our unique therapeutic approach and expert staff ensure you or your loved one receives treatment and support needed for lasting change. Our evidence-based alcohol addiction treatments, including medically supervised detox, residential care, and therapy, offer the intensity and duration necessary to go beyond immediate recovery to help our clients attain greater independence.

Alcohol rehab is a residential type of treatment for people with various levels of alcohol use disorder. For anyone who struggles to manage drinking and for whom alcohol has become a problem that cannot be controlled, rehab is the best option for successful and lasting recovery. It allows patients to focus on their treatment in a safe environment free of drugs and alcohol while building a supportive community of treatment professionals and peers. An inpatient alcohol treatment center will include planning for what each patient will do next, what ongoing care they will receive, and how they will return to their lives without alcohol.
Alcohol use disorder is a serious condition characterized by drinking behaviors that have become out of control. The severity can range from mild to moderate to severe. Signs and symptoms that a person needs help with managing or stopping drinking include being unable to drink less, giving up activities to spend more time drinking, drinking in spite of health problems or relationship issues, drinking in dangerous situations, developing a tolerance to alcohol, and experiencing withdrawal when not drinking.
Residential treatment is important for anyone who is struggling with managing their drinking behaviors, especially for those with more moderate to severe alcohol use disorder. Rehab is residential treatment that involves various types of therapy, life skills, social support, planning for the future and aftercare, and if appropriate, medical treatment including supervised detox. Going to rehab for alcohol use is a big step, but it helps many people learn to manage their behaviors and develop a healthier lifestyle without alcohol.
By learning what effective treatment looks like and understanding the value of residential treatment, you can make the right choices to ensure a successful recovery from alcohol addiction for you or your loved one.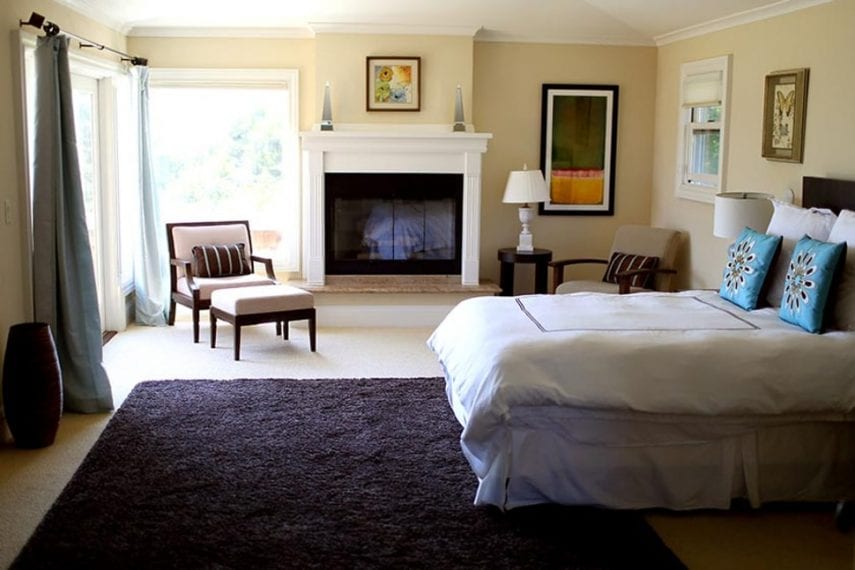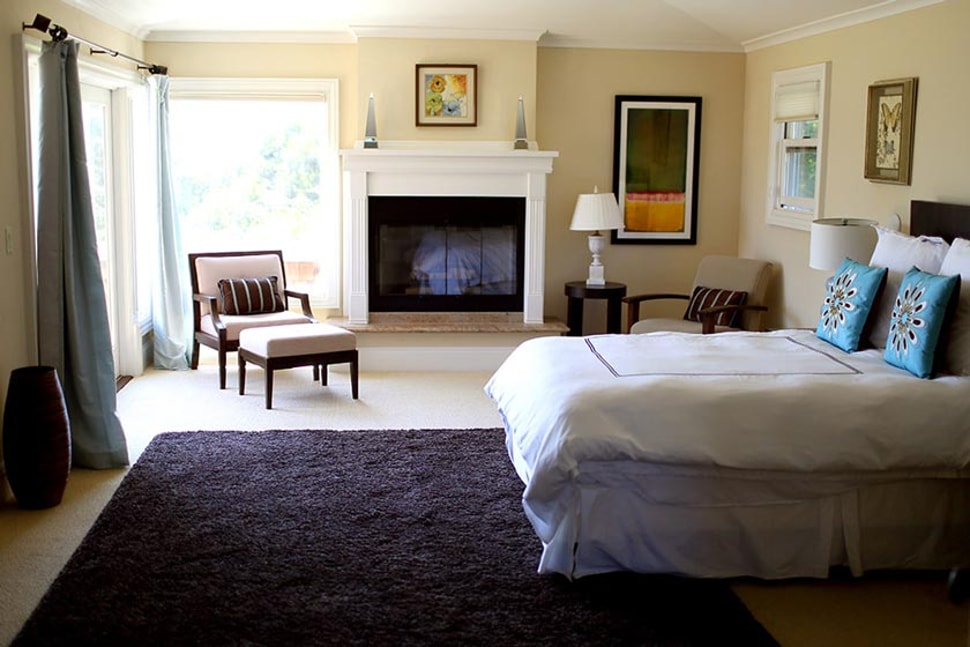 Alcohol Rehab Treatment
---
There are a lot of benefits to choosing rehab for alcohol use disorder treatment, but it can also be an intimidating prospect. Giving up a measure of control, moving somewhere new for a period of time, and trusting in professionals for care can be frightening. It helps to understand what exactly rehab is and what to expect.
Rehab is short for rehabilitation, and the idea behind this kind of treatment is to guide patients to be able to make positive changes in their lives. These changes relate directly to alcohol, such as determining strategies for avoiding triggers and preventing relapses, but also indirectly, like determining the root causes of problem drinking and taking steps to address and change those issues.
When clients first walk through our doors at Alta Mira, many are unaware they may have an untreated mental health issue which is contributing to their struggle with addiction. Treating the symptoms of the addiction alone may not lead to lasting recovery if the co-occurring disorder remains unrecognized and untreated. Our approach provides for the most accurate diagnosis possible, enabling our team to customize an effective treatment plan to fit your unique needs and goals, providing a pathway to a more authentic, productive, and healthy life.
Treatment Goals for Alcohol Rehab
---
During your stay at Alta Mira, you will be prescribed a customized treatment plan tailored to your specific needs, as it is not uncommon for one to suffer from a co-occurring mental health disorder. During rehab you can focus solely on recovering and reaching these goals:
A safe and successful detox
Reducing and eliminating withdrawal symptoms
Learning the skills and tools needed to prevent future relapses
Addressing any co-occurring mental health disorders
Gaining control of your life
When you make a commitment to your treatment plan including ongoing care after active treatment has stopped, you are much more likely to have success in recovery from alcohol use disorder. The team at Alta Mira will you help you or your loved one reach these goals and live a healthier more fulfilling life.
Change Your Life Today!
Alcohol Recovery Is Possible
Alcohol Addiction Rehab Options
---
While each individual will have a slightly different plan for treating their alcohol use disorder detox and therapy are the two main components.
Safe Detox. Detoxification is an important first step in any kind of treatment for an alcohol use disorder. This is the period of time in which alcohol leaves the body. It causes withdrawal symptoms that make it very challenging to avoid drinking again. Another reason to undergo supervised detox in rehab rather than trying to go it alone is that alcohol withdrawal can be dangerous. Typical withdrawal symptoms include depression, anxiety, irritability, sweating, headaches, and nausea. But, for someone with a severe alcohol use disorder, there can also be fever, hallucinations, seizures, and severe confusion.
Residential Treatment. Rehab is not just traditional therapy and medications; most facilities also offer alternative therapies and a holistic approach to treating the whole person and addressing all areas of a patient's life to make positive changes. Therapies used to supplement addiction counseling may include art therapy, music therapy, drama therapy, or animal therapy. Holistic approaches to treating people with alcohol use disorder include addressing their physical health, mental health, spiritual needs, and social needs. In rehab, a patient may learn about nutrition, be treated for any chronic health issues, like diabetes, get therapy for mental illnesses that may be contributing to drinking, and practice spiritual and stress-reducing activities like meditation or yoga.
Therapy. Patients will go through different types of one-on-one therapy and may have some degree of choice depending on what therapy style feels best and most effective. Therapy usually also includes group sessions, so patients can learn from and support each other, as well as family sessions when appropriate. Working with family helps loved ones learn how to support someone in rehab and learn how to help them when they return home again.
Inpatient Alcohol Addiction Treatment
---
The choice of treatment type for alcohol use disorders is personal, but there are many benefits to choosing residential rehab over intensive outpatient care, regular outpatient care, support groups, or regular therapy. Some of those benefits include:
Access to detox services
Time to focus on treatment
Time away from work and other responsibilities
24-hour care and supervision
A safe, substance-free environment
A structured environment
A supportive environment for those who lack support at home
Access to a variety of therapies, medical care, and experts
Support from a community of peers
Access to holistic care, including nutrition, exercise, stress relief, and other levels of care
One of the most important goals of alcohol rehab at Alta Mira is to prepare patients for life after intensive residential treatment. Rehab is a safe place, and when patients leave they have to face a lot of distractions, temptations, and triggers, while trying to stay sober. In rehab patients learn many things that will help them later, such as trigger avoidance, healthy coping strategies, and stress-relief techniques.
Patients in rehab are also actively involved in crafting their own aftercare plans. This may include choices about going home, going to a sober living house, finding a new place to live, the level of interaction with family and old friends, and the type of ongoing, outpatient care they will receive. Addiction professionals help patients develop these plans, and many rehab facilities follow up with them later, offering outpatient services as needed.
Going to alcohol rehab is a big decision, but it is an important one for anyone who has tried to manage drinking and can't seem to do it alone. We are staffed by caring professionals with experience helping people change their behaviors and stop drinking for the long-term. Making the decision to go to rehab can mean the difference between getting sober and failing over and over again.
Why Choose Alta Mira for Alcohol Rehab Treatment
---
At Alta Mira, we specialize in treating addiction and co-occurring psychiatric disorders. We provide safe, compassionate care in a serene residential setting where clients can focus on their treatment and recovery from alcohol addiction without the worries of external pressures and stressors.
Comprehensive Neuropsychological Testing and Assessment. . We properly diagnose and treat an extensive range of illnesses and disorders that may be contributing to you or your loved one's opiate addiction, create a personalized medication strategy, and make appropriate adjustments during the course of treatment.
World-Class Clinical Staff. Our expert clinical team provides individual therapy using proven evidence-based treatment modalities to treat alcohol addiction.
Individualized Treatment Plans.

After our thorough neuropsychological and psychological testing and assessments, we create a truly individualized treatment plan that offers profound healing and strategies for overcoming the toughest obstacles.

Luxurious Private Location. Just minutes from the Golden Gate Bridge in Sausalito, California, we are located in a beautiful, historic setting with panoramic views, lovely gardens, and casual elegance. Our therapeutic amenities and activities help our clients reconnect with body, nurture their spirit, and reignite a sense of fun and adventure.
If you're ready to learn more about our treatment programs, please contact us today.
We understand that in order for treatment to be successful, we must listen closely and truly understand your needs, aspirations, personal history, and treatment goals. All members of our care team align closely with you so that you feel safe, respected, and ready to do your work. With this approach, Alta Mira co-creates a profound healing experience with you so you can achieve your recovery goals and reclaim your life.