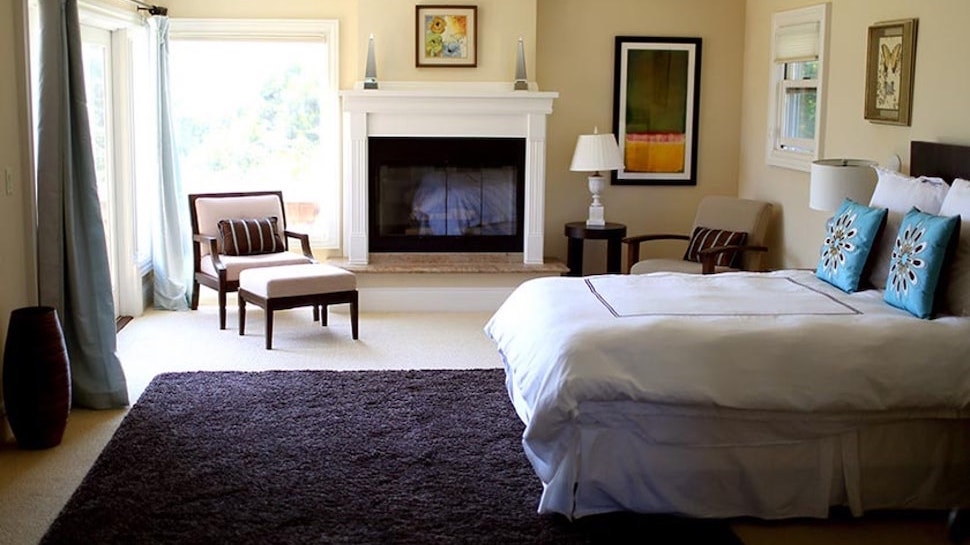 Alcoholism Treatment Center & Rehab
Alta Mira provides world-class residential treatment for alcoholism and co-occurring mental health disorders.
Our unique therapeutic approach and expert staff ensure you or your loved one will receive the treatment and support needed for lasting change. Our evidence-based alcohol addiction treatment, including medically-supervised detox, residential care, and individual and group therapy, offer the intensity and duration necessary to go beyond immediate recovery to help our clients attain greater independence.
Residential treatment is important for anyone who is struggling to seriously address their drinking behavior. It is essential for those with moderate to severe alcohol use disorders. At Alta Mira, our residential treatment includes individual therapy, gourmet meals, holistic therapy, social support, planning for the future, and aftercare. Where appropriate, more intensive medical treatment, including medically-supervised detox, may be provided.
Entering rehab for alcohol abuse is a big step. Residential treatment has helped many people learn to change their behaviors and develop a healthier lifestyle that excludes alcohol.
Learn About Alcoholism Treatment at Alta Mira
---
During your stay at Alta Mira, you'll have a customized treatment plan tailored to your specific needs. This will include comprehensive services for any mental health disorders that might be complicating or supporting your alcohol addiction.
During your stay with us, you can focus solely on recovering and reaching these goals:
A safe and successful detox
Reducing and eliminating withdrawal symptoms
Learning the skills and tools needed to prevent future relapses
Addressing all mental health conditions present, to reduce their influence
Regaining control over your life
When you make a commitment to your recovery, you're much more likely to have success. Our team at Alta Mira will you help you or your loved one reach these goals and live a healthier, more fulfilling life.
Change Your Life Today!
Alcohol Recovery Is Possible
Effective Treatments of Co-Occurring Disorders with Alcohol Addiction
---
Co-Occurring Disorders
When clients first walk through our doors at Alta Mira, many are sometimes unaware they may have untreated mental health issues which may be contributing to their struggle with alcoholism. Treating the symptoms of alcohol addiction alone may not lead to lasting recovery if the co-occurring disorder remains undiagnosed and untreated.
Our approach provides for the most accurate diagnosis possible, enabling our team to customize an effective drug addiction treatment plan to fit your unique needs and goals, providing a pathway to a more authentic, productive, and healthy life.
Accurate Diagnosis
From your initial psychiatric evaluation to your individualized neuropsychological testing, we work to develop the most accurate diagnostic profile possible. Depending on each individual client's detox, identifying underlying co-occurring issues can take several weeks.
Evidence-Based Treatment Modalities
Therapy and counseling sessions with trained addiction specialists will form the core of your alcoholism recovery program. We use evidence-based modalities in our residential addiction treatment programs, including dialectical behavior therapy (DBT) skills, cognitive behavioral therapy (CBT), Somatic Experiencing (SE), and Eye Movement Desensitization and Reprocessing (EMDR) (where appropriate).
Holistic and Experiential Therapies
Therapies used to supplement addiction counseling may include art therapy, music therapy, experiential therapy, or equine-assisted therapy. As rehab progresses, you may be taught more about nutrition, be treated for any chronic health issues like diabetes, get therapy for mental illnesses that may be contributing to or co-occurring with your drinking, and practice spiritual and stress-reducing activities like meditation or yoga.
Your Alta Mira Recovery Programs Experience
---
At Alta Mira, we specialize in treating alcoholism and co-occurring psychiatric disorders. We provide safe, compassionate care in a serene residential setting. In this peaceful atmosphere, clients can focus on their treatment and recovery from alcohol addiction without the worries of external pressures and stressors.
Comprehensive Neuropsychological Testing and Assessment
We properly diagnose and treat an extensive range of illnesses and disorders that may be contributing to your or your loved one's alcohol addiction.
World-Class Clinical Staff
Our expert clinical team provides individual therapy using proven evidence-based treatment modalities to treat alcohol dependency.
Individualized Treatment Plans
After our thorough neuropsychological and psychological testing and assessments, we'll create a truly individualized treatment plan that features effective strategies for overcoming the toughest obstacles to recovery.
Luxurious Private Location
You can find us just minutes from the Golden Gate Bridge in Sausalito, California. We are located in a beautiful, historic setting that features panoramic views, lovely gardens, and casual elegance. Our therapeutic amenities and activities help our clients reconnect with their bodies, nurture their spirits, and even create a sense of fun and adventure that only enhances the healing process.
How to Help a Loved One Get Treatment for Alcoholism
---
The person with the alcohol problem must take ultimate responsibility for their fate. No one can do the hard work of recovery for them.
But you can have an influence. Your support and encouragement may be what finally convinces them to seek help for their struggles with alcohol abuse. Your love and optimism can persuade them that change really is possible.
Addiction is not a choice or a sign of weakness. It is a condition of the brain that will respond to targeted treatment. When your loved one enters an alcohol treatment facility, they will finally have a chance to be free from the debilitating effects of addiction.
If you contact us for a consultation, we can offer further advice on how to get your loved one to accept your help and agree to enter rehab. Rest assured that your continuing involvement will be a positive factor that will increase their odds of recovery. The alcohol recovery program at Alta Mira is carefully crafted to deliver the perfect combination of evidence-based and personalized healthcare services, plus additional therapy and other interventions for any co-occurring mental health conditions that might be present.
No matter how long your family member or close friend has been abusing alcohol, there is always hope. Treatment works for those who are motivated to get better, and for those whose loved ones are ready, willing, and eager to participate in the recovery process.
Lasting Change for a Better Life
---
One of the most important goals of the alcohol treatment program at Alta Mira is to prepare clients for life after residential care. When clients leave treatment they have to face a lot of distractions, temptations, and triggers while trying to stay sober. At Alta Mira, clients learn many things that will help them later, such as trigger avoidance, relapse prevention, healthy coping strategies, and stress-relief techniques.
Getting help for alcoholism is a big decision. But it is an important and potentially life-transforming move for anyone who has tried to manage drinking on their own and failed. Alta Mira is staffed by caring professionals with experience helping people make long-term changes in their behaviors.
If you're ready to learn more about our alcohol abuse treatment programs, please contact us today.