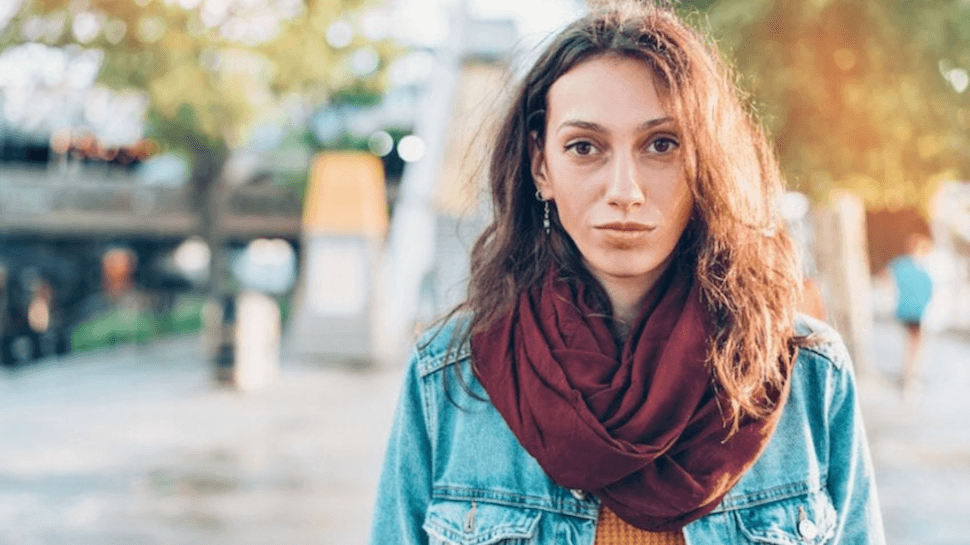 Ambien Addiction Treatment
Ambien Addiction Treatment
Alta Mira is a residential Ambien addiction treatment center offering a program that is evidence-based, highly effective, and flexible enough to address any co-occurring mental or behavioral health conditions that have been diagnosed. We will create a customized Ambien addiction treatment program for you or your loved one that is comprehensive and delivered with compassion. With our assistance, you can find your way out of the darkness of addiction, with hope for a brighter and healthier future.
Ambien (the most common brand name for zolpidem) can be effective as a short-term remedy for insomnia. But using it without a prescription or for recreational purposes is dangerous.
In addition to its sedating effects, Ambien also causes feelings of mild euphoria. People who take Ambien for longer than recommended, or without a legitimate medical reason, may come to crave the relaxation and happiness the drug can bring.
Repeated use of Ambien reduces its effectiveness, which is a sign of growing tolerance and expanding dependency. When a person comes to rely on the effects of Ambien too much, as an antidote to insomnia or another troublesome condition, their escalating consumption will cause their brains to become less responsive to the drug, leading to addiction.
Ambien Addiction Treatment Overview
---
Ambien addiction can produce side effects. Blackouts and memory loss are sometimes experienced, as well as episodes of sleepwalking. These symptoms are a warning sign that addiction treatment may be needed.
The good news is that Ambien addiction treatment programs can be highly effective if a sincere effort is invested in the recovery process.
Treatment programs for Ambien dependency will include detox services, daily individual therapy, regular peer group and family therapy sessions, relapse prevention instruction, and a range of general wellness therapies and practices. Additionally, co-occurring mental health issues will also be be addressed.
Integrated Ambien Addiction Treatment at Alta Mira
---
Our residential Ambien addiction treatment center offers real hope to men and women struggling to overcome their substance abuse issues. Many people who develop addictions to prescription drugs also have co-occurring mental and behavioral health disorders. Our comprehensive treatment plans are effective against these complicating factors.
Our compassionate addiction treatment professionals provide the very best in psychiatric care services. If you choose our residential Ambien addiction treatment programs, you'll spend 30 to 90 days immersed in a supportive and motivational healing environment. The challenges you face are real, but your odds of overcoming them are imporoved when you trust Alta Mira to assist you in your journey.
Alta Mira treatment plans for Ambien addiction, and any co-occurring mental health disorders, will include a combination of:
Medically-supervised detox
Regular individual therapy sessions
Group therapy
Family therapy
Educational programs
Holistic mind-body healing practices (meditation, yoga, biofeedback, acupuncture, etc.)
Experiential therapies
Intensive workshops covering trauma, relationships, grief, finances, spirituality, and shame and resilience (Rising Strong™)
Fitness, recreation and diet programs
Stress management techniques and instruction
Relapse prevention training
Relapse prevention is a serious concern for people who've encountered difficulties with Ambien abuse. Stressful life circumstances, troublesome relationships, and emotional issues can leave you vulnerable to relapse after you leave treatment and enter aftercare.
To keep you moving along the path to a sustainable recovery, our recovery specialists will help you identify relapse triggers. We will also help you uncover and confront any underlying factors that may have played a role in your substance abuse. Co-occurring mental health disorders put your sobriety at risk if they remain untreated.
Ambien addiction treatment at Alta Mira is intensive, comprehensive, and proactive. When you put yourself in our care, we'll develop an integrated plan that gives you an excellent opportunity to achieve sustainable recovery.
Why Choose Alta Mira for Ambien Addiction Treatment?
---
Alta Mira offers a combination of treatment methods for Ambien addiction and co-occurring mental health disorders that have been diagnosed. Your long-term health is our primary concern, and our highly-skilled addiction and mental health specialists will design and implement an individualized treatment regimen that puts you on a path to sustainable sobriety.
To put you on a track to success, we'll give you access to:
Comprehensive Neuropsychological Testing and Assessment. You'll be carefully and thoroughly evaluated for substance use and mental health disorders by a diagnostic specialist. The results of your assessment will be used to craft a comprehensive Ambien addiction treatment plan.
World-Class Clinical Staff. Our Ambien addiction treatment experts and mental health specialists produce excellent results through the compassionate and skilled application of evidence-based therapies and wellness practices.
Medically-Supervised Detox Services. Ambien withdrawal can be safely managed in medical detox at Alta Mira, where your use of the medication can be gradually tapered while you are provided with round-the-clock mental and physical healthcare services.
Individualized Treatment Plans. We will design and develop an Ambien addiction recovery plan that includes the most up-to-date treatment methodologies, but in a customized package that recognizes your uniqueness and individuality.
Luxurious Surroundings. Alta Mira is located near the historic Golden Gate Bridge in Sausalito, California. While you're here, you'll be treated to spectacular views of San Francisco Bay, enjoy peaceful times in our beautifully landscaped gardens, and have daily access to a range of attractive amenities as you take time to recharge and rejuvenate.
Alta Mira will provide you or your loved one with all the resources you require to defeat Ambien addiction and take charge of your future.
What to Expect the First Day
---
Your first day at Alta Mira is the beginning of a new life. You won't start treatment immediately, but you will begin your immersion in a caring environment where everyone is united in their efforts to help you heal, recover, and grow. Staff and administrators will make you feel welcome from the moment you arrive, as we help you get settled and prepared for the journey ahead.
During your first 24 hours at Alta Mira, here's what will happen:
You'll meet with an admissions adviser to review and complete your paperwork, and to discuss the specifics of your admission and treatment.
You'll be taken on a tour of our Alta Mira grounds, while being informed about our guest policies and treatment procedures.
You'll meet some of your peers and have initial interactions with staff members, as a way to break the ice and give you a preview of what lies ahead.
You'll have a chance to check into your room to get settled early in the day, and if you have any questions or concerns about services, amenities, or procedures, they can be addressed at any time.
The following morning, you'll meet with a psychiatrist to undergo comprehensive psychological and neuropsychological testing and assessment. This is to accurately gauge your condition and to obtain vital information needed to create a personalized treatment program that fully addresses your Ambien addiction and any co-occurring disorders.
Your first day at Alta Mira is the first day of the rest of your life. We will help make it productive, informative, and inspirational.
Your Alta Mira Recovery Programs Experience
---
Only a few minutes away from the Golden Gate Bridge, with an amazing view overlooking San Francisco Bay, Alta Mira provides clients in recovery with an environment that will strengthen their determination and enhance their capacities for self-healing.
Peace, comfort, and serenity are hallmarks of the Alta Mira addiction treatment center experience. Under our care, you'll stay focused on wellness and recovery at all times, in a rejuvenating environment where mind, body, and spirit can heal. Your Ambien addiction is a sign of a life out of balance: At Alta Mira you'll learn how to embrace sobriety, not just as a lifestyle choice but as a route to finding a better and more productive way of thinking, acting, and being.
The Alta Mira treatment plan includes extensive psychological testing and assessment, to help identify all of your health challenges, including any preexisting mental health disorders that may have contributed to your Ambien abuse and dependency. During formal treatment, your individualized treatment plan will include individual, peer-group and family therapy sessions, along with recovery-oriented workshops and courses, and instruction in mind-body wellness practices that will complement your overall recovery program. Relapse prevention will form a key element in your Ambien addiction treatment regimen, to make sure your commitment to sobriety remains firm and solid in the face of temptation.
Our luxury rehab facility will provide you with the best care and most effective approaches to addiction treatment and recovery.
Lasting Change for a Better Life
---
Alta Mira is dedicated to helping you regain control of your destiny. We offer caring, compassionate healthcare services appropriate for the treatment of Ambien addiction and any co-occurring mental health conditions. Our luxurious facilities and appealing amenities will put you in the perfect frame of mind, as you seek good health and lasting sobriety. You'll heal and recover surrounded by the sights and sounds of nature, in a nurturing environment where you can remain fully focused on restoring your health and freedom.
When you enroll in Alta Mira's residential Ambien addiction treatment center, you'll find everything you've been looking for and much, much more. We can give you unlimited access to the very best in evidence-based treatment services, and if you're truly ready to heal we'll be there to assist you every step of the way.
To find out more about our residential addiction treatment services, please contact us today.
---