The Top 3 Benefits of an Intensive Outpatient Program for Substance Abuse
An outpatient program for addiction recovery helps clients integrate their treatment steps with their regular life schedule and develop the tools necessary to sustain sobriety over the long term. Anicia Williams is the director of Alta Mira's Intensive Outpatient Program (IOP), and in this interview, she details the benefits of peer group support, real-life educational activities, and personal goal setting as three powerful resources for success in recovery.
Substance abuse tends to take hold in overwhelming ways for very powerful reasons. According to Anicia Williams, LMFT, "For every person, substance use was a solution to some problem before it became a problem." She reasons that "You needed help in a certain department, and this was the thing that helped you." But use can quickly turn into abuse, and once addiction takes hold, many are unable to find their way back out of its labyrinth without a strong helping hand to guide them. Treatment opens up a world of opportunities, and those who commit to the treatment journey leave inpatient care with a toolbox full of coping strategies and diverse life skills they can call on whenever they need to.
Williams is the director of Alta Mira's Intensive Outpatient Program, or IOP. We sat down with her to explore some of the aspects that make this program especially effective for people who would benefit from an outpatient rehabilitation program. The IOP is designed so that clients can take part in therapy, education, and peer support even while they are still immersed in their outside lives and responsibilities.
Clients identify their personal goals at the start of treatment and continue to evaluate those goals and their progress for the duration of treatment. Their support systems include the clinicians, therapists, and peers who are walking parallel paths in treatment—as well as their family and friends, who are also encouraged to go through an in-depth education and treatment session to learn about their roles in the recovery journey. That journey is about so much more than just getting clean. It's about building a fulfilling and sustainable lifestyle so that clients can continue to feel empowered in their choices and thrive, both during treatment and beyond.
1. A Supportive Community of Peers
---
Anicia and her staff at Alta Mira have created the Intensive Outpatient Program to be a like a home base for clients. It's somewhere they can go that is removed from many of life's typical stressors, it's a space that inherently encourages positive self-care practices, and it's built around a community of people who are all working in similar directions toward recovery.
I think that's probably what our clients in-house right now would identify as the most important part of the program: They develop strong relationships and friendships with the people in their group. They rely on each other for support and accountability.
As clients get deeper into their program, they are leaning on their peers, who tend to become a primary support system. They are able to relate to each other and share some of the struggles that they haven't been able to share with anyone else. And, together, they keep themselves and their personal responsibilities in check.
You get out of a group what you put into it. So those who come here and are bringing their honesty, vulnerability, their trauma, their issues—who are really putting it out there—are really getting that same support back, and it's a beautiful thing to watch. You see these guys in group cheering and supporting each other but also holding each other accountable. And that's what I really love to see in this group: people being able to give each other feedback like "That sounds like faulty logic" or "faulty thinking" or when someone is complaining about their SLE [sober living environment], "Aren't you really paying these people to hold you accountable?"
Williams believes that when clients build such close-knit bonds with the others in their IOP group, they can really tell each other anything—especially the hard-to-say, hard-to-hear kind of feedback. And she reflects that clients are often more willing to listen to their peers than to therapists and other professionals, especially when the feedback is particularly challenging.
This treatment group is also a model for the kinds of support systems clients should expect to build for the foundation of a long-range journey even after their treatment session is over. In fact, the Alta Mira staff recommends that even during the program clients start accessing similar outside support groups, such as Alcoholics Anonymous (AA), Refuge Recovery, or SMART Recovery, so they will be already connected and practicing honesty and vulnerability in these other groups when the IOP wraps up.
We really try to foster a community feeling because we feel like that is the most important part. Obviously, there are the concrete details—you've got to address your mental health issues if you want to stay sober—but that support and that community feeling is what makes people feel like they're not alone. It helps reduce that stigma and gives them the additional support they need that they can't always get from family and loved ones. […] There's no resentment and issues and all the things that go along with loving someone that's an addict. But when you have the support and community of people who get it, it makes it easier to move forward.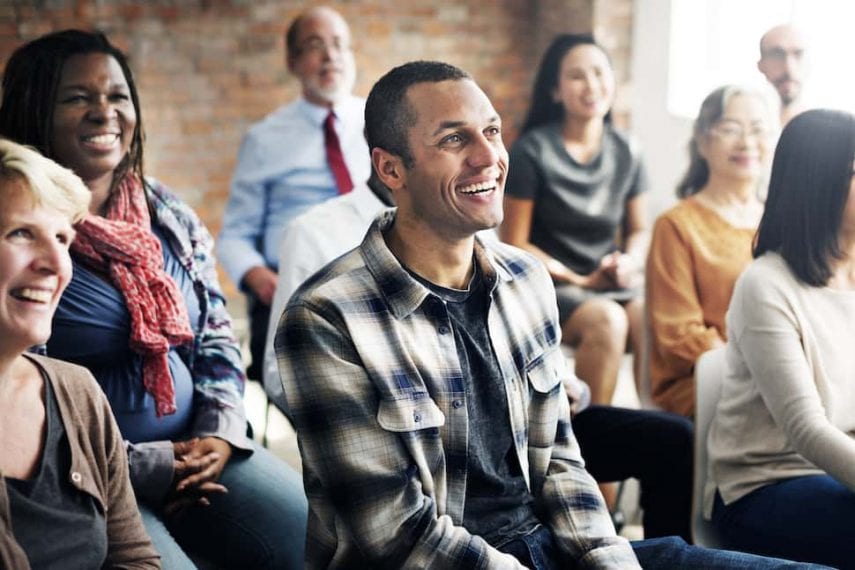 Struggling with Drug Addiction?
Recovery is Possible
2. Practical Education That Integrates with Real Life
---
Perspective and knowledge help to turn challenges into opportunities for growth. Addictive patterns are not easy to break, but there are plenty of strategies and tools that make recovery possible, and people need to be able to connect with these resources in ways that work for them. Education is, therefore, a huge part of IOP programming so that clients can fill their toolboxes and feel empowered long into the future because they know how to use these tools.
How do we take these skills and apply them to real life? It's great to get this education. But what happens when we're out there and we actually are at a party and someone is offering us a drug or a drink? Or what happens when we're stuck at a party and we want to leave? And so when they bring those issues to us—oftentimes they bring them in and we talk about it, or they bring questions and then we can build an entire education on that.
While a client is in IOP, participating in its flexible daytime or evening schedule, IOP counselors can offer perspective on coping strategies they've known to work for clients in the past, and program peers can share their stories and help to encourage each other in progressive directions. This can be a great forum for issues in relationships, work, school, parenting, and other family challenges. It can also be a great place to discuss vulnerable personal problems with confidence, resentment, fears, and difficult emotions—not to mention co-occurring disorders that can complicate the recovery process if they are not addressed.
Mental health and substance abuse are so intertwined at their core. […] We facilitate education groups that focus, of course, on relapse prevention but also on mental health issues; when not attended to, they lead to triggers and then to relapse, so we're consistently assessing mental health needs of our clients. […] Sometimes the addiction was masking some other disorder, and sometimes the addiction is a result of some other disorder.
The professional IOP setting is a place for expert diagnosis, including neuropsychological testing, and treatment care planning, along with unique educational and therapeutic opportunities. Alta Mira offers experiential treatment activities, such as hiking or paddleboarding, every couple of weeks to harness the therapeutic advantages of adventure. Clients can also take part in cognitive behavioral executive functioning therapy if necessary. When these different pieces fit together simultaneously, clients have a powerful chance to integrate their recovery steps with real life—which can be both stressful and rewarding, and it takes resilience to ride the waves and unpredictability.
3. Personalized and Empowering Programming
---
At leading substance abuse treatment centers, care and recovery aren't just about abstinence and accountability; a client's recovery journey is about what they want out of life and what is the most fitting route to really embrace those desires. Alta Mira's IOP begins with a motivational interview. This is a chance for the staff to get to know the circumstances of a client's particular challenges, but, just as importantly, it is a chance for the client to dig into their personal goals and motivations for recovery from substance abuse.
We use a lot of motivational interviewing and strength-based counseling techniques, so we try to help the client identify what they want and how we can help them get there. […]
Treatment is a living, evolving plan for each individual, based not just on what the professionals recommend, but also on what the client wants for their life now and into the future. The clinicians, counselors, and therapists are there to help them make these goals happen. In IOP, clients and staff are frequently reevaluating goals and progress along those paths. It is common for new challenges to surface that weren't previously identified, and it is a constant team effort to grow the recovery path along with the individual.
I might have someone in IOP who addresses three to five issues that we want to work on. We get through those, and as we're working, we find out that they've got some childhood trauma as well coming up, and it's a trigger. So we'll want to focus on those symptoms of PTSD—or maybe it's anxiety or depression—and how that's related to their addiction. But it may be that the actual work on childhood trauma is done in an outpatient setting with a therapist.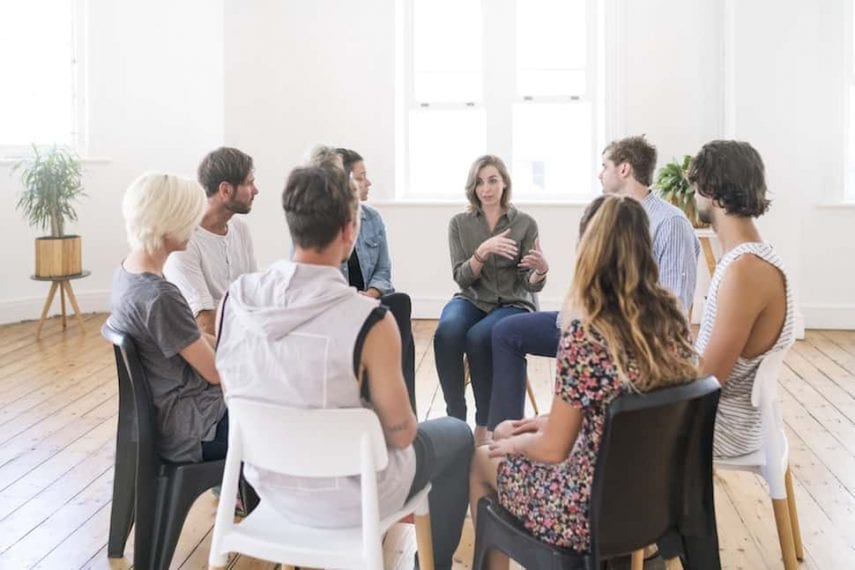 Looking for Drug Addiction Treatment?
Begin Your Recovery Journey Today
Facilitating Lasting Recovery Through Intensive Outpatient Treatment & Beyond
---
Even beyond the boundaries of the Intensive Outpatient Program, Anicia Williams and her staff make sure clients are connected with the resources and support systems they need to keep on track with their goals during and after IOP. They believe it's incredibly important that no one should feel as if they have to struggle through addiction alone. By leaning on each other's knowledge and compassion, clients discover their own strengths and motivation to create what they really want out of life.
Alta Mira offers comprehensive treatment for people struggling with drug and alcohol addiction as well as co-occurring mental health disorders and process addictions. Contact us to learn more about our renowned Bay Area programs and how we can help you or your loved one start the journey toward lasting recovery.