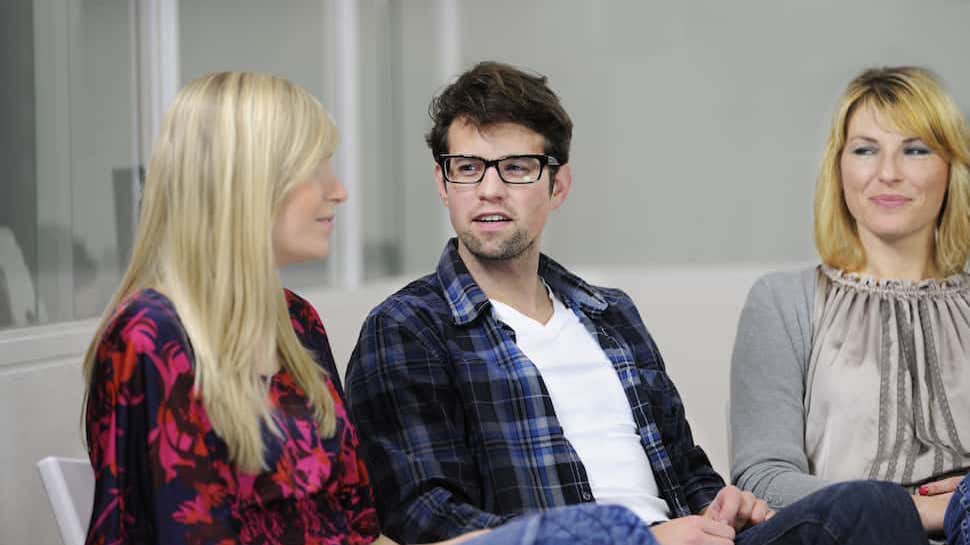 Having the Best Relationships of Your Life
Having the Best Relationships of Your Life
The opposite of addiction isn't sobriety. The opposite of addiction is connection. Connecting to ourselves and others is at the core of a happy, fulfilled life. But, how do you get there? In our workshop Having the Best Relationships of Your Life, we help you learn how.
Relationships can both enhance and threaten one's recovery. It is important when you're in recovery that you understand the differences between healthy and unhealthy relationships and choose your relationships carefully.
Not only are healthy connections valuable to your daily life and happiness, but they are also vital to the success of your long-term sobriety. Developing the skills needed to avoid toxic relationships and focus on building and maintaining healthier ones will most likely provide you with more motivation, support, happiness, and less stress in your life so you can move forward through your recovery on a positive path.
How We Help You Discover How to Strengthen Your Relationships
---
In this workshop, participants will first look at their relationship to themselves which includes:
The components of changing habits for the long-term
Understanding how to harness willpower
Learning about the brain chemistry that underlies healthy and unhealthy reactions (participants will learn why they often know what to do, but don't do what they know)
Next, participants will look at their relationships with the other people in their lives including partners, family, children, friends, and coworkers. How do these relationships (or lack thereof) impact their sobriety and general happiness?
Participants will learn the Top 10 Tools for creating connected, confident and fulfilling relationships, in all areas of their lives.
Healthy Relationships vs. Unhealthy Relationships
---
Do you know the differences between a healthy relationship and an unhealthy one? You probably do. But it is important to not only know the differences but to fully recognize and acknowledge them when choosing your own relationships. Here are just a few examples.
Characteristics of a Healthy Relationship
Trust, Safety, Openness, Honesty
Mutual Passion, Affection, Love
Common Goals, Values, Tolerance
Reliability, Encouragement
Respect, Acceptance, Appropriate Boundaries
Playfulness, Warmth
Characteristics of an Unhealthy Relationship
Lying, Blaming
Non-supportive, Indifferent
Cheating, Disloyal, Unreliable
Discouraging, Unforgiving
Disrespect, Intolerant, Humiliation
Violent, Punishing, Threatening, Abusive
About the Instructor
---
Dr. Abby Medcalf is a psychologist and addiction expert who has helped thousands of individuals create meaning and happiness in their lives through counseling, training, and her relationship programs and books. With over 30 years of experience, Abby is a recognized authority and sought-after speaker known for her unique blend of comprehensive research, hands-on experience, and humor. She motivates individuals to break through in every relationship (starting with the relationship they have with themselves) so they can lead more enthusiastic and fulfilled lives.