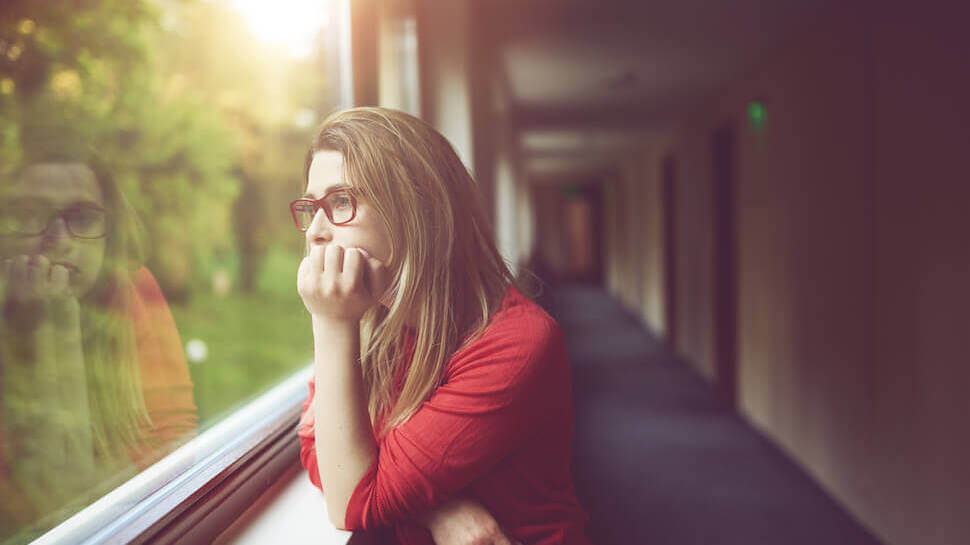 Trauma and Addiction Treatment
Trauma and Addiction Treatment
Alta Mira offers comprehensive recovery plans for men and women with substance use disorders, which are often complicated by chronic mental health problems related to trauma. People who've suffered trauma are far more likely to have problems with substance abuse than members of the general population, and will likely continue to struggle until their underlying issues are addressed. Using their previous experience as a guide, our trauma and addiction treatment specialists provide sensitive and compassionate services to those whose lives have been negatively impacted by the debilitating effects of substance abuse and unresolved trauma.
Trauma experienced in childhood or adulthood can have a devastating effect on those who experience it. One frequent consequence of these challenging circumstances is substance abuse, which is more common among those who've been the victims of trauma than those who have not.
When trauma remains unresolved or suppressed, its repercussions can be more significant. People who have been traumatized are plagued by painful or anxiety-inducing thoughts, feelings, and memories that leave them vulnerable to a broad range of mental health difficulties.
If treatment is not sought, substance abuse can take root. The momentary mind-altering effects of drugs and alcohol may seem to fill a void, offering relief to those who've been struggling against forces they don't understand. But this approach is dangerous and counterproductive, and will only lead to substance abuse and addiction in the end.
Substance abuse and unresolved or unacknowledged trauma is a devastating combination that calls for swift intervention. Alta Mira's comprehensive treatment program for co-occurring trauma and addiction will help you get your feet back on the ground and your mind focused on long-term, sustainable recovery. We can help you deal with the issues that left you vulnerable to substance abuse, which is your best line of defense against future difficulties.
Connection Between Trauma and Addiction
---
Previous exposure to trauma is one of the surest predictors of substance abuse. It is also a significant risk factor for all types of mental illness, which in turn is yet another risk factor for addiction.
Studies show that more than 70 percent of women and 80 percent of men have been exposed to trauma at some point in their lives. This trauma may include sustained or one-time physical, sexual, or emotional abuse, being the victim of a violent crime (or witnessing one), spending time in a war zone, getting caught in the midst of a natural disaster, or suddenly losing a loved one.
Many who experience trauma will find a way to process it and move on with their lives. Nevertheless, those who've suffered trauma are far more likely than members of the general public to be diagnosed with PTSD, panic disorder, generalized anxiety disorder, depression, bipolar disorder, or one of several types of personality disorders.
Substance abuse often develops in those who have these conditions. In many instances, this happens because trauma sufferers are seeking escape from their inner emotional turmoil and the constant stress that accompanies it. In other instances, however, chronic substance abuse precedes the traumatic event. People who abuse drugs or alcohol often put themselves in harm's way because of their poor judgment and impaired decision-making capacities.
Unresolved and unacknowledged trauma is an open wound that will never heal without effective, compassionate intervention. When addiction develops as well, this is a legitimate crisis that could have grave consequences if action isn't taken quickly.
At Alta Mira, we'll treat your co-occurring trauma and addiction with the urgency they require and that you deserve. We'll be skilled and empathetic allies in your quest to recover your health and freedom.
Childhood Trauma and Addiction
---
No matter how hard you try to repress the memories, your encounters with trauma will continue to shape your thoughts, emotions, and behavior. This is especially true if you experienced that trauma in childhood, when your self-image was still in formation and your emotional vulnerability at its peak.
Childhood trauma is a significant risk factor for adult struggles with mental health issues and substance abuse. In one large study, it was found that people who'd experienced severe childhood trauma were five times more likely to become addicted to alcohol than members of the general public. This same group was also 46 times more likely to consume illicit drugs through injection, a dangerous procedure that puts a person at risk for serious conditions like HIV/AIDS or hepatitis C.
Suppressed or denied trauma will make its presence felt through a range of disturbing thoughts, feelings, and emotions. You'll likely suffer periods of depression, or vague anxiety that doesn't seem traceable to anything specific. If the trauma happens in childhood, it can lead to the development of personality disorders that make it difficult to build satisfying relationships or find success in your chosen career.
At Alta Mira, our dual diagnosis recovery programs will help you increase your self-awareness and self-understanding, performing each step necessary to overcome the debilitating effects your traumatic experiences have had on your life.
Trauma and Alcohol Addiction
---
Many people use alcohol to relax, to suppress negative emotions, or to gain a reprieve from troubling thoughts or memories.
Using alcohol briefly for such purposes is unlikely to do damage to most people. But if you've been holding on to trauma, alcohol will do nothing to help you overcome it. The disturbing thoughts and emotions will recur repeatedly, enough to leave you highly vulnerable to addiction if you continue to rely on alcohol for the temporary relief it can provide.
Once alcohol addiction develops, it will bring further difficulties to your life. Untreated trauma complicated by alcohol addiction could make daily functioning impossible, while putting your physical, emotional, and psychological health even further at risk.
When you add substance abuse to the impact of trauma, treatment is essential if you're to have any chance of turning your life around. Alta Mira treatment programs for co-occurring alcohol addiction and trauma can help spark the life transformation you seek, and the sooner you come to us for assistance the better your odds of recovery.
Trauma and Drug Addiction
---
Men and women with unresolved trauma often make unhealthy lifestyle choices. They're driven by their anxiety and feelings of emptiness to seek solace wherever they can find it.
Unfortunately, one particularly bad lifestyle choice that many make is to experiment with illicit substances.
Stimulants like cocaine or methamphetamine might be the choice as an antidote for depression or sadness. Or, prescription drugs like opiates or benzodiazepines might be consumed as a remedy for excessive anxiety or restlessness. As their use of drugs increases, some people with unresolved trauma will begin mixing different kinds of substances in a futile attempt to micromanage their moods and thought patterns.
Oftentimes, the end result of such behavior will be chemical dependency. Drug addiction is a natural consequence of compulsive and repeated consumption, regardless of the motivation. As tolerance for drugs grows, the dosages taken will grow along with it, and this could lead to a fatal overdose if nothing is done to interrupt the cycle.
The best way to make sure things do change is to seek treatment for the addiction, and for its underlying causes. Alta Mira treatment programs are comprehensive, evidence-based, and fully personalized, and are administered by highly skilled therapists and behavioral health experts who understand the true nature of trauma and its relationship to drug and alcohol dependency.
Trauma and Substance Abuse Treatment and Outlook
---
When trauma has wreaked havoc in your life and led you into substance abuse, Alta Mira can help you restore your health and autonomy. Our treatment specialists will construct a thorough, effective recovery plan that will address all of your emotional, psychological, and behavioral symptoms simultaneously.
At Alta Mira, your comprehensive treatment plan will include services for co-occurring trauma, addiction, and any mental health disorders that have been diagnosed. You'll likely begin your healing process in medical detox, where all of your conditions can be monitored, managed, and treated as necessary. Detox is designed to let you ease into sobriety, in a clinical environment where your withdrawal symptoms can be safely and carefully controlled to minimize suffering and remove the possibility of a relapse.
After your detox period ends and your condition has been stabilized, you'll be ready to enter formal treatment. Alta Mira's addiction and mental health experts will work closely with you over the course of your rehabilitation regimen, which will be fully customized to meet your unique personal and medical needs.
Your treatment plan will feature a core menu of individual therapy, supplemented by peer group therapy sessions and family therapy sessions that will provide further emotional support as you work through your issues. With the help of our trained counselors, you'll begin to explore the origins of your difficulties, examining the trauma you've experienced in depth as a way to gain perspective on your struggles with addiction and mental health.
The goal of therapy is to help you heal the inner wounds and deep turmoil that have kept you trapped for so long. The insights and self-awareness you gain will empower your efforts to overcome your mental and behavioral health challenges, bringing hope into your life as a replacement for anguish.
In addition to therapy, your recovery plan will also include a diverse menu of complementary healing services. You'll be introduced to holistic mind-body practices like yoga, meditation, massage therapy, and acupuncture, which are effective against stress and anxiety.
Relapse prevention courses will provide important insights about the nature of your disorders, allowing you to identify triggers that could cause future relapses if left unrecognized. Once your Alta Mira recovery program is complete, you'll transition into a continuing care or aftercare program, where the lessons you learned during rehab can be reinforced and strengthened.
The road to recovery is one you will walk for the rest of your life. But if you're determined to defeat your addiction and move past your trauma, you can regain all that you've lost, and more.
Alta Mira Trauma and Addiction Treatment Center
---
Alta Mira's luxury rehab facility is a peaceful oasis where you can sooth your mind, body, soul, and spirit. Located near the historic Golden Gate Bridge and offering stunning views of nearby San Francisco Bay, Alta Mira provides clients with an attractive menu of comfort-inducing amenities, in a serene, nature-oriented environment that promotes good feelings and wellness.
The Alta Mira recovery experience features:
Comprehensive Neuropsychological Testing and Assessment. Evaluation procedures performed by an Alta Mira staff psychiatrist will lead to a full and accurate diagnosis of all existing conditions. This is an important and necessary precursor to the development of a comprehensive, personalized treatment regimen.
World-Class Clinical Staff. Alta Mira's highly trained and experienced addiction and mental health specialists have reached the pinnacle of their profession. They offer clients the very best in evidence-based treatment services, delivered with compassion and personalized attention.
Individualized Treatment Plans. Customized treatment services are a hallmark at Alta Mira. We respect every client's individuality, background, and personal history, which form the basis of the all-inclusive addiction and mental health treatment plans we create.
Luxurious Private Location. Treatment services are provided in a comfortable, tranquil setting where the healing sights, sounds, and sensations of nature are integral to the overall recovery process. We take an interest in every aspect of our clients' physical, emotional, psychological, and spiritual wellness.
Healing from trauma and addiction will require a strong commitment from you. If you're ready to change, we're ready to help.
Please contact us today to learn more about our recovery programs and about how they can improve your life.