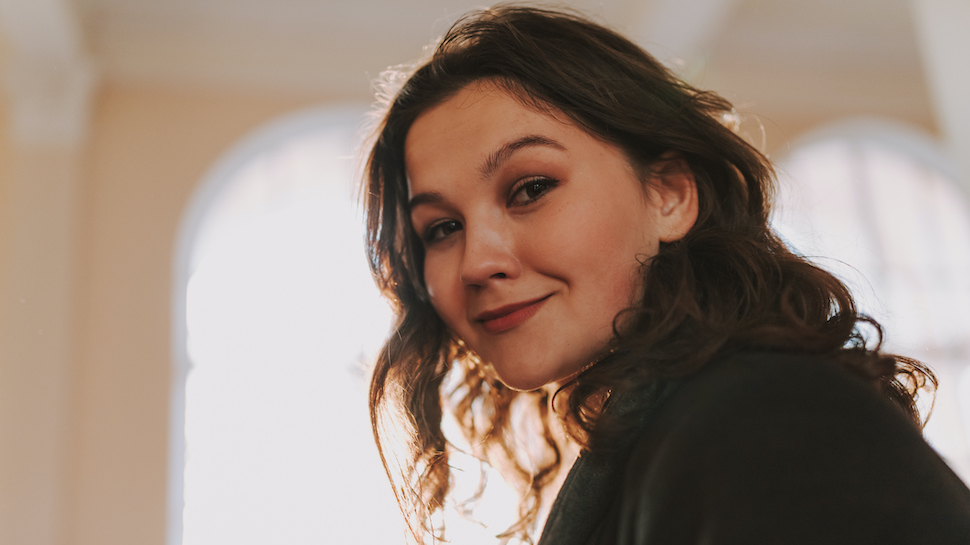 Depression and Addiction Treatment
Depression and Addiction Treatment
Alta Mira Recovery Programs is a premier residential center for co-occurring depression and addiction treatment and recovery in California. We help those dealing with depression and addiction return to a healthier state of mind and body. Alta Mira's treatment plans are evidence-based and solution-oriented, and if you come to us for assistance we can help you change the way you manage life's most difficult challenges.
Depression is one of the most common mental health disorders experienced by American adults. Many will unfortunately abuse drugs and alcohol in their attempt to escape from their symptoms, and that behavior can easily lead to addiction.
Using intoxicants as a way to deal with mental health issues puts a person at extreme risk for drug or alcohol dependency. Without treatment, a person with depression and addiction is unlikely to get better.
Alta Mira treatment professionals have had extensive experience with depression and addiction treatment. Our full-service, dual diagnosis treatment programs have helped transform the lives of many who've battled depression and substance abuse.
The time to begin your recovery is now. At Alta Mira, we're ready to make a difference in your life, as we've done for so many who've come to us for help.
Co-Occurring Depression and Substance Abuse
---
There are two types of depression: major depression, which is the most acute form, and persistent depressive disorder, which is not as intense but is usually chronic and long-lasting. Both of these conditions are risk factors for addiction. About one-third of those who a drug or alcohol addiction also struggle with depression.
Some people who suffer from depression, consume alcohol in an attempt to escape feelings of emotional pain or personal disappointment. Or, to improve their mood when they're feeling down or unhappy.
Drugs and alcohol can sometimes bring temporary relief from the symptoms of depression. But the persistence of those symptoms creates danger. For the depressed, the transition from substance use to substance abuse to addiction is a gradual descent that can be impossible to recognize, until it is too late.
The good news is that addiction and depression treatment can help restore your health and happiness. At Alta Mira, our comprehensive treatment program for depression and substance use disorders features a combination of highly effective recovery services.
Depression and Alcohol Addiction
---
Alcohol alters mood, and that's why many people with depression use it. But alcohol is a central nervous system depressant, and if use is heavy or frequent it can actually increase your feelings of misery, emptiness, and desperation.
It can be difficult to recognize a burgeoning alcohol use disorder when you're also struggling with depression. This is because the symptoms of the two conditions largely overlap. Some of the similar symptoms of depression and alcohol dependency include:
Lack of energy
Sleeping difficulties
Loss of interest in normally pleasurable activities
Inability to focus or concentrate
Suffering from frequent physical illnesses
Sudden mood swings
If you've been depressed and drinking, addiction and mental health treatment professionals can diagnose depression and alcohol dependency as separate conditions, and recommend treatment plans appropriate for both.
Alta Mira offers a complete assessment and evaluation program that can identify the specifics of your co-occurring depression and substance use disorder. This will help our treatment specialists create a dual diagnosis healing regimen that boosts your chances of recovery substantially.
Depression and Drug Addiction
---
To improve their mood, people suffering the symptoms of depression may try a variety of drugs. They may look to increase their energy by taking cocaine, methamphetamines, or prescription stimulants. As an antidote to the stress and anxiety they often feel, they may experiment with opiates, marijuana, or benzodiazepines that can numb physical and emotional pain.
Depression affects judgment along with mood. When your depression is at its worst, you may make poor choices in your attempt to overcome it. Misusing and abusing illicit drugs or prescription medications is an example of those poor choices, and once you start on this road you may develop a dangerous drug dependency.
Addiction treatment offers you an opportunity to overcome your substance use disorder, and with additional mental health services you can begin to work on your depression as well. Alta Mira treatment plans can be fully customized to meet your complex medical needs, elevating your odds for sustainable, long-term recovery.
Depression and Cannabis Addiction
---
Marijuana has a reputation as a relatively benign drug that is safer to use than other substances. Its capacity to cause feelings of relaxation and euphoria simultaneously often make it an attractive choice for people experiencing debilitating symptoms of depression.
However, depression is a relentless disorder. Cannabis products can keep the emptiness and the feelings of unreality away for a while, but the depression always returns and that can lead to compulsive cannabis consumption. A psychological dependence on the drug can develop if heavy use continues, and unfortunately taking a lot of cannabis can actually increase the intensity of depression symptoms.
It's difficult to become dependent on marijuana. When it happens, it is an indication that something else is seriously wrong, and that is certainly the case when you self-medicate with cannabis for depression.
Treatment programs for co-occurring depression and cannabis dependency at Alta Mira will address all the underlying issues that lead to both conditions. If you're truly ready to leave your troubles in the past, we can show you how to get your life back on track.
Depression and Opiate Addiction
---
Opiate painkillers like oxycodone, hydrocodone, and fentanyl are frequently misused for their relaxing effects and mind-altering capacities. But these substances are highly addictive, and that behavior makes them hazardous to your health.
Using opiates to escape from the sadness and desperation of depression is reckless and ultimately counterproductive. With opiates, the risk of overdose is very real if they are abused, and this is yet another reason why co-occurring depression and opiate addiction is a condition badly in need of treatment.
Overcoming opiate addiction is challenging. So is learning to manage the symptoms of major depression or persistent depressive disorder. But Alta Mira's comprehensive, inclusive, and multi-layered treatment program for a dual diagnosis of addiction and depression can help you rise to the challenge. With our assistance, you can seize control of your future once again.
Depression and Heroin Addiction
---
Heroin has returned to prominence, and people with depression are more likely to encounter it and more likely to try it. Heroin is an opiate and can cause feelings of warm, deep relaxation, which may seem like a respite at first when the symptoms of depression are at their most disabling.
But heroin has a bad reputation for a reason. It is highly addictive, and if you develop heroin dependency it can eventually make your depression significantly worse. In any circumstances, heroin abuse is troublesome and can cause enormous personal difficulties and significant health problems. When combined with depression, the results can be catastrophic.
Heroin addiction and depression are a treacherous mixture that can put you in deep peril, making treatment essential when heroin use becomes chronic. When you arrive at Alta Mira for heroin addiction and depression, you'll have access to intensive and evidence-based recovery services that can reverse the damage and put your life back on track.
Depression and Substance Abuse Treatment and Outlook
---
When you come to Alta Mira for addiction and mental health treatment, you'll be in skilled and compassionate hands. Our integrated treatment programs for depression and addiction are all-inclusive, honed and refined by extensive experience, and fully customized to meet all your personal and medical needs.
Most people with substance use disorders will begin their recovery in medical detox. This type of program can help you make a smooth transition to sobriety without being overwhelmed by withdrawal symptoms. Even at this stage, your depression symptoms will be acknowledged and you'll have the opportunity to consult with trained and certified mental health specialists. At Alta Mira, detox is handled with professionalism and empathy, providing you with thorough healthcare services that prepare you for formal treatment.
Entering a residential, dual diagnosis treatment program at Alta Mira represents a significant step toward sustainable sobriety and newfound emotional stability. Your comprehensive recovery program will include regular and intensive individual therapy, supplemented by frequent peer group and family therapy sessions that will help you build a strong support network. Complementary wellness services, including holistic healing practices and relapse prevention and life skills courses, will be offered to make your healing regimen more potent and effective.
Evidence-based medicine forms the core of every Alta Mira treatment program, including those for co-occurring depression and substance dependency. If you have other mental health disorders (anxiety disorders coexist with depression quite frequently), appropriate services will be incorporated in your treatment plan as well.
Once your residential treatment program ends, we'll help you organize a personalized aftercare or continuing care regimen. Continuing services will help you greatly in your quest for long-term sobriety and the elimination of your depression symptoms.
Our approach to recovery is based on stringent protocols and time-tested methodologies. But our services are always delivered with compassion and sympathy, and our ultimate goal is to help you evolve and grow as a human being.
Expert treatment services merged with unconditional emotional support—that's the Alta Mira way.
Alta Mira Depression and Addiction Treatment Center
---
Set in a majestic location near beautiful San Francisco Bay, our luxury rehabilitation facility offers you comfort and elegance in a tranquil atmosphere that promotes wellness of mind, body, and spirit. Immersion in Alta Mira's nature-centered environment adds texture and depth to your recovery experience, providing you with uplift and encouragement as you strive to overcome chemical dependency and clinical depression.
When you're ready to heal, here's what we have to offer:
Comprehensive Neuropsychological Testing and Assessment. A complete evaluation by a trained psychiatrist will give you an accurate diagnosis of your condition, providing your treatment team with the information they need to create your personalized healing plan.
World-Class Clinical Staff. Our addiction specialists and mental health experts stay up-to-date on the best treatment techniques and methodologies, empowering their mission to provide you with optimal care as they help you develop practical strategies for preserving your mental health and sobriety.
Individualized Treatment Plans. Your depression and addiction will respond best to a treatment regimen that is individualized and targeted at the full range of symptoms you experience. Our mental and behavioral health experts will get to know you as a human being, as they support your efforts to emerge from depression and addiction with renewed hope and determination.
Luxurious Private Location. Alta Mira is a full-service luxury addiction recovery facility, offering attractive amenities and a peaceful environment that will enhance your life-transforming experience. Your physical and emotional comfort are essential elements in your recovery, and they will be a top priority when you come to Alta Mira.
At Alta Mira, we bring a compassionate touch to our mission of healing and hope. Your depression and addiction have held you back, but with our expert, caring assistance, you can make a giant leap forward into a far brighter future.
If you're ready to learn more about our depression and addiction treatment programs, please contact us today.