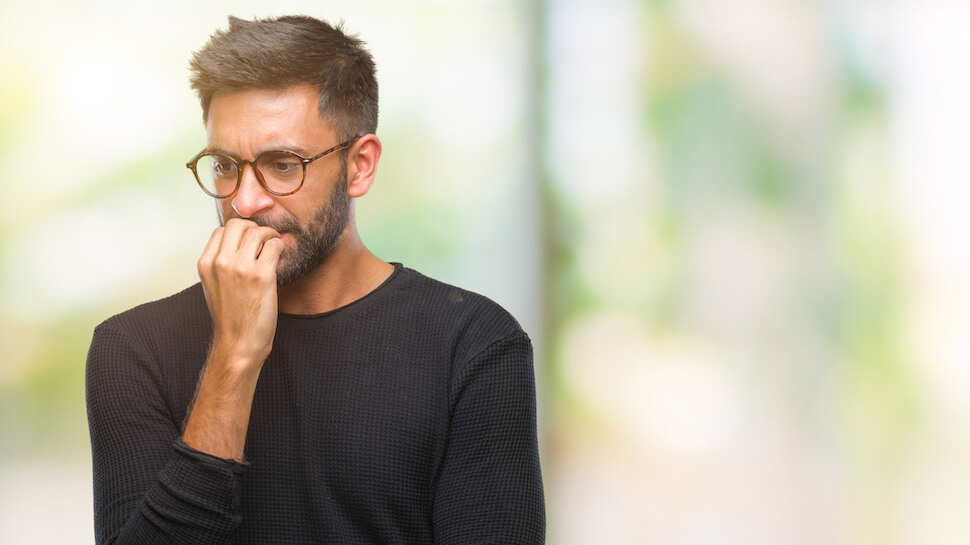 Panic Disorder and Addiction Treatment
Panic Disorder and Addiction Treatment
Panic disorder is a frightening and debilitating condition that can make normal functioning impossible. Many who suffer its devastating symptoms experiment with drugs and alcohol as a way to manage the disorder, which can easily lead them into substance abuse and addiction. Evidence-based, integrated panic disorder and addiction treatment at Alta Mira addresses both conditions simultaneously, increasing the chances of a stable and comprehensive recovery.
When Fear Becomes Physical
---
Panic disorder is marked by extreme physiological and psychological symptoms of anxiety, which are terrifying and overwhelming. Some people seek an escape in drugs and alcohol, falsely believing that these mind-altering substances can reduce their panic or help them find the courage to confront it. This can quickly lead to a dangerous, runaway addiction, and without treatment the consequences could be devastating.
If you have been self-medicating for panic disorder, you need to stop. If you no longer have the power to do so on your own, our residential treatment for panic disorder and addiction will give you a real opportunity to overcome each condition. A life free from panic and substance abuse is achievable, and if you're ready to heal we can help you change your life.
Co-Occurring Panic Disorder and Substance Abuse
---
If you have panic disorder and a substance abuse problem, sustainable healing and recovery will not be possible unless both conditions are treated and brought under control. Your abuse of drugs and alcohol was a response to your anxiety and struggles to cope, and if the underlying causes of your addiction are not addressed it will be difficult to preserve your sobriety.
Alta Mira treatment plans for co-occurring panic disorder and addiction can be highly effective. They are created and administered by addiction specialists and mental health experts with extensive experience in the recovery field.
Evidence-Based Treatment Modalities
Your personalized treatment plan for panic disorder and addiction will introduce you to innovative and dynamic therapies that can produce sustainable results. Some of these options include:
Cognitive Behavioral Therapy (CBT)
Somatic Awareness
Dialectical Behavior Therapy (DBT)
Eye Movement Desensitization and Reprocessing (EMDR)
Relapse prevention
To guarantee the best outcome, your customized healing plan will recognize your individuality and the uniqueness of the life challenges you face.
Accurate Diagnosis
At Alta Mira, you'll receive a thorough and detailed diagnosis. An initial evaluation by our staff will be supported by individualized neuropsychological testing, which will ensure your condition is properly defined and that all required healthcare services are provided on a timely basis.
Appropriate Medications
Panic disorder is often treated with anti-anxiety medications or anti-depressants. If your therapists prescribe medication, your use will be carefully monitored and will not interfere with your addiction treatment regimen. Medication at Alta Mira is used as a supplement to therapy and not as a replacement since the best recovery plans approach addiction and mental health issues from a variety of angles to ensure maximum healing.
Panic Disorder and Alcohol Addiction
---
Alcohol is a central nervous system depressant. As such, it can provide temporary relief from anxiety symptoms, and even prevent them from developing at the normal intensity. It may also reduce anticipatory anxiety, giving users a false boost of confidence as they contemplate frightening or intimidating environments that have previously produced panic.
But the relief you get from consuming alcohol is short-lived. Repeated consumption will turn into abuse and eventually lead to dependency. At this point, it won't reduce your anxiety any longer, since tolerance for alcohol's effects precedes addiction. And even if it did still help, the impact of your addiction would be far more devastating than an untreated panic disorder alone.
Self-medicating with alcohol is a poor substitute for treatment. Alta Mira's comprehensive recovery programs for alcohol addiction and panic disorder can restore your freedom and put you back in control of your behavior. Panic attacks and alcohol abuse are a profoundly destructive combination, but our highly skilled experts can show you how to escape their terrible impact
Panic Disorder and Drug Addiction
---
Medications in the opiate and benzodiazepine categories can slow or suppress the development of anxiety symptoms. Heroin is an illegal substance that can do the same, while illicit stimulants like cocaine or methamphetamine could be attractive to people with panic disorder who simply want to escape from the stress.
While medications specifically prescribed for panic disorder can lessen the severity of its symptoms, taking addictive substances on your own to do the same is a recipe for disaster. Drug addiction is a likely result of this activity, and when dependency develops it will ruin your health and throw your life into chaos.
Integrated treatment for panic disorder and drug addiction at Alta Mira can offer you a way out. Expert recovery services from skilled and experienced therapists and addiction specialists can help you break the chains of anxiety and addiction, putting you back on the road to happiness and wellness.
Your Alta Mira Experience
---
World-Class Clinical Care
Care and recovery programs at Alta Mira are developed and administered by our skilled and experienced addiction specialists and mental health experts. Under their empathic supervision, you'll steadily heal and continue your personal transformation, empowered and encouraged by the high quality of the treatment services you'll be receiving on a daily basis.
Our Caring Team
With enthusiastic support from the members of your recovery team, you'll work strategically and intelligently to overcome your struggles with panic and substance abuse. Individualized treatment plans at Alta Mira are affirmative, optimistic, and encouraging, combining evidence-based therapies with a caring approach that delivers outstanding results. In a peaceful, welcoming, and friendly environment, your individuality will be recognized and honored, by treatment professionals who assume a sacred responsibility to help you heal and grow.
A Beautiful Environment
Offering amazing views of nearby San Francisco Bay, we offer comfortable, serene accommodations and a quiet atmosphere that will help magnify the effectiveness of your treatment program. At Alta Mira, you'll recharge and relax while enjoying access to bright common areas and beautiful natural spaces, including our lovely community gardens. You'll stay in a fully furnished room that recreates the luxury hotel experience, and your interactions with staff members and other residents will only reinforce your feelings of being welcomed and accepted.
Delicious, Healthy Meals
Our menu at Alta Mira is comprised of nutritious and delicious organic fare that will help rejuvenate your mind and body. Healthy eating supports good physical and mental health, and you can expect the very best culinary fare when you place yourself in our care.
Holistic Services
Holistic mind-body healing practices are wonderful tools for reducing anxiety and cultivating greater self-awareness. You'll learn to manage your thoughts and emotions through your exposure to invigorating healing activities like:
Yoga
Meditation
Massage therapy
Acupuncture
Arts and music therapy
Equine-assisted therapy
Experiential Therapy
Through experiential therapies, you'll build your self-esteem and self-confidence, as you tackle challenges that will test your courage and reveal new abilities. Some of the activities you'll have the chance to try will include rock climbing, sailing, hiking, ziplining, kayaking, and horseback riding. Cultural excursions to local museums and other points of interest may be included in your experiential itinerary as well, letting you expand your intellectual and artistic horizons as you seek to create and embrace a healthier and more uplifting lifestyle.
Lasting Change for a Better Life
---
The Courage to Change
When you pursue treatment for addiction and panic disorder, the challenges are steep but the rewards immense. At Alta Mira, we can help you undo the damage drugs or alcohol has been doing to your life, and offer you essential guidance and support as you strive to rise above your anxiety disorder and regain your freedom.
Better Drug Treatment Outcomes
When co-occurring substance abuse and mental health conditions have developed, our 90-day recovery program offers you the best hope for long-term wellness. Daily therapy and other support services will teach you to think differently about your health and your life, and the new lifestyle habits you'll work to create in treatment can make a profound difference once they become deeply rooted and automatic. Continuing care or aftercare programs will further enhance your commitment to healthy practices and choices, and we'll help you arrange for continuing care once your time in treatment has ended.
Working and Healing Together
When you come to Alta Mira, you'll be immersed in a regenerating environment that will motivate you and strengthen your commitment to recovery in all its aspects. Lasting sobriety and freedom from panic attacks can be your destiny if you follow the example that others have taken by seeking assistance from our world-class recovery experts.
Please contact us today to learn more about our recovery programs and about how they can improve your life.