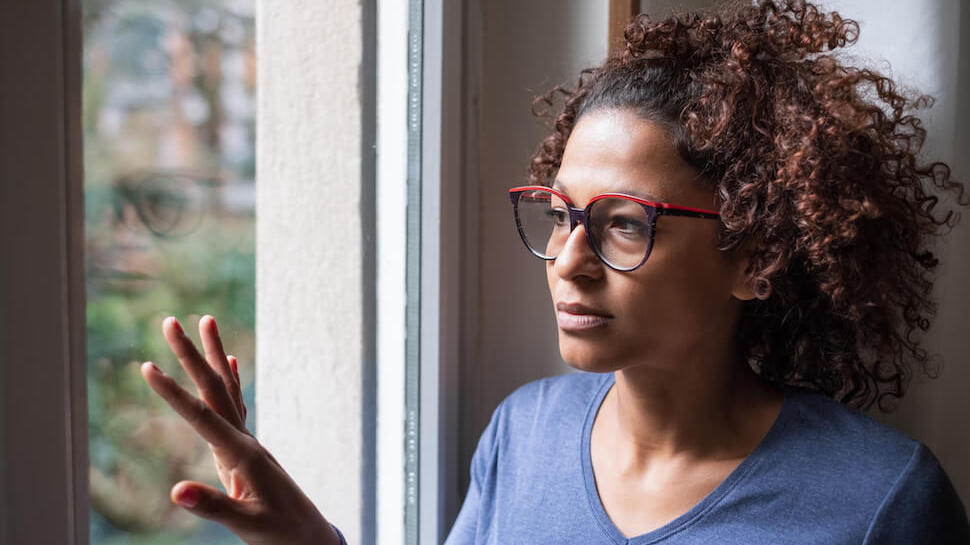 PTSD and Addiction Treatment
PTSD and Addiction Treatment
Alta Mira Recovery Programs provides compassionate, comprehensive, evidence-based services to people in need of co-occurring PTSD and addiction treatment. Individuals exposed to trauma are often plagued by the symptoms of PTSD for months or years afterward, and in their desperation they may seek relief by consuming drugs and alcohol. Addiction rates are high among PTSD sufferers, but Alta Mira's exceptional clinical team break the cycle of suffering with an individualized plan to best fit your needs.
Post-traumatic stress disorder (PTSD) is a risk for anyone who's been exposed to trauma. Once it develops, it can be recurrent and cause enormous stress that inhibits daily functioning.
Too often, people in this situation use drugs and alcohol to soothe their nerves and calm their anxious thoughts. But in the end, misusing drugs or alcohol in this way will fail to solve the problem while causing new ones to develop.
PTSD and addiction are a deeply troublesome and dangerous combination. When both are present there's no time to waste: you must act quickly to get help, and if you come to Alta Mira we can give you a real opportunity to heal. With our assistance, positive and lasting change is within your reach.
Co-Occurring PTSD and Substance Abuse
---
PTSD is a persistent mental health disorder that can cause ongoing turmoil in the lives of people who experience trauma.
Exposure to violence, either as a victim or a witness, the sudden loss of a loved one, experience of warfare or a natural disaster, or having a serious accident are some of the possible causes of PTSD, which is a high-intensity anxiety disorder with frightening side effects. The impact of the PTSD symptoms can be even more devastating for those who develop complex PTSD, an acute version of the disorder that often affects people exposed to long-term and continuing physical, emotional, or sexual abuse.
Men and women with PTSD or complex PTSD experience a variety of stressful, exhausting, and debilitating symptoms. These may include vivid flashbacks and nightmares. They may also include an uncontrollable need to remain hyper-vigilant to any possible threat, which leaves them stressed out from constantly being on alert. People experiencing PTSD symptoms will inevitably develop a range of avoidance behaviors to protect themselves from further exposure to events that might trigger a flashback or an anxiety attack.
When trauma revisits over and over, the need to quiet turbulent thoughts and anxiety-inducing fears can be overwhelming. Long-term therapy can help immensely, but unfortunately many choose to self-medicate instead by consuming prodigious quantities of drugs and alcohol.
For a while, this might seem to work. But intoxicants are not a cure for PTSD or for its symptoms, which will return repeatedly and with a vengeance when they aren't dealt with directly. The worst-case scenario is if you develop a substance use disorder in addition to your PTSD, and there's a high likelihood of that happening if you use drugs and alcohol to escape your pain.
PTSD and Alcohol Addiction
---
PTSD is marked by bouts of sudden and intense anxiety, similar (if not identical) to panic attacks. But it also causes a significant amount of anticipatory anxiety, where the person with PTSD is either expecting something bad to happen or always on the lookout thinking that it might.
Because it's a central nervous system depressant, alcohol can have an impact on anticipatory anxiety. It can suppress the intensity of that effect, and that is one reason why so many people with PTSD end up using alcohol frequently and to excess. Alcohol is also widely used by people with complex PTSD, who are left searching for ways to repress their horrible memories.
If you try to use alcohol for such purposes, it will be a self-defeating proposition. Abusing alcohol will raise your threshold for its effects, as your brain becomes physically and psychologically accustomed to its presence. Escalating consumption will then be required to calm your nerves, which will put you on a path to alcohol addiction. When full-fledged dependency develops, alcohol's effect on your PTSD symptoms may diminish dramatically, leaving you far worse off than you were before.
Fortunately, comprehensive treatment plans for co-occurring PTSD and alcohol dependency can still save you from this predicament. At Alta Mira, our highly-trained and experienced treatment professionals will support your efforts to recover and help you find the inspiration you need to overcome any obstacles that might impede your progress.
PTSD and Drug Addiction
---
Men and women with PTSD experience frequent anxiety and anxiety attacks. But PTSD also affects their mood, self-esteem, and energy levels. The symptoms of PTSD taken as a whole can be quite exhausting, both mentally and physically, and that leaves some willing to take shortcuts to find relief.
Studies show that between one half and two thirds of those who have PTSD will encounter difficulties with substance abuse at some point. If you choose to take drugs to ameliorate your PTSD symptoms you are likely to join this group.
Stimulants like cocaine or methamphetamine to lift your mood, prescription opiates or benzodiazepines to relax your anxiety, or even cannabis if it is used too frequently can all be addictive. Abuse them to stop your PTSD symptoms and your life may quickly spin out of control.
Having PTSD is a risk factor for drug addiction. However, the opposite is also true. People who abuse drugs are more likely to develop PTSD after a traumatic event than members of the general public.
The relationship between PTSD and addiction can be tangled and complex. But regardless of the sequence in which they developed, an integrated treatment program that addresses both conditions simultaneously offers the best chance for long-term recovery.
PTSD and Meth Addiction
---
Methamphetamine is one of the most toxic and addictive substances available on the illegal drug market. It can never be used safely, which is why it has such an unsavory reputation. But in their desperation to escape from their worries and anxieties, some people with PTSD or complex PTSD are willing to experiment with anything, including this hazardous chemical concoction.
Meth addiction is a severe complication in any instance. But when it results from self-medicating behavior, to treat PTSD or any other mental health condition, it will create a crisis that calls for immediate intervention. Methamphetamine abuse will eventually intensify your symptoms of PTSD, and if use continues indefinitely it could have tragic results.
Alta Mira recovery services can help you overcome meth addiction and PTSD. No matter how bleak things might seem at the moment there is always a way out, if you're dedicated to healing and are willing to listen, learn, and grow.
PTSD and Substance Abuse Treatment and Outlook
---
When PTSD and substance abuse have compromised your health and happiness, endangering your future and potentially hurting your loved ones, comprehensive, evidence-based treatment is your best hope for getting your life back on track.
At Alta Mira,we can help you overcome all types of addiction plus the mental health challenges you face. We've helped many men and women struggling with PTSD and substance abuse develop the confidence, training, and insight they need to control their most troubling emotional and psychological symptoms.
In most instances, you'll begin your recovery at Alta Mira in our medical detox facility. Under 24-hour supervision, your withdrawal symptoms can be safely managed as you taper dosages or eliminate substance use altogether. Your physical and mental health will be closely monitored by trained medical personnel, and once your condition is stabilized you'll be ready to start your addiction and PTSD treatment program.
Dual diagnosis treatment plans at Alta Mira are extensively and carefully prepared to include a full menu of recovery services appropriate for each client's diagnosis. Individual therapy will be available daily, to help you come to terms with your past while you develop healthier strategies to control your anxiety and compulsive behaviors. Our addiction and mental health counselors will act as guides and facilitators, as you gradually learn to react more constructively to the symptoms of against addiction and PTSD.
In addition to individual therapy, peer group and family therapy sessions will also be incorporated into your recovery regimen. This will give you the encouragement and support you require as you strive to change your life and put your past troubles with substance use and PTSD behind you. Your treatment plan will likely include complementary approaches to healing and wellness as well, including holistic mind-body healing practices like yoga, meditation, arts and music therapy, along with life skills, coping skills, and relapse prevention classes.
When you choose Alta Mira as your substance abuse rehab center, you'll be placing your future in the hands of trained experts with impeccable credentials. Your health and sobriety will remain our primary focus every minute you're on facility grounds—that is our promise.
Alta Mira PTSD and Addiction Treatment Center
---
Recovery services at Alta Mira are offered in a peaceful, scenic setting overlooking the gorgeous San Francisco Bay. When you stay at Alta Mira, you'll be immersed in a serene atmosphere that promotes wellness of mind, body, and spirit. The Alta Mira healing experience is designed to transform your life, and every aspect of it has been carefully chosen to advance that ultimate goal.
The core elements of Alta Mira's recovery programs include:
Comprehensive Neuropsychological Testing and Assessment. Before beginning treatment, you'll be fully tested and evaluated for a range of mental and behavioral health disorders by an experienced psychiatrist. Your treatment plan will be customized based on our comprehensive diagnosis.
World-Class Clinical Staff. Our addiction specialists and mental health experts are trained, certified, experienced, and compassionate. They're qualified to administer all evidence-based treatment methodologies and know how to forge highly effective healing partnerships.
Individualized Treatment Plans. Alta Mira treatment programs for co-occurring PTSD and addiction are personalized to deliver the perfect combination of recovery services for each client. We'll treat you as an individual with a unique personal and medical history, because that's exactly what you'll be.
Luxurious Private Location. When you come to Alta Mira, you'll bask in the lap of luxury, with access to multiple attractive amenities designed to make you feel welcome and comfortable. Our facility is a peaceful oasis that functions as a full-service wellness retreat, which sets us apart from standard treatment centers.
PTSD and addiction are stressful and challenging, and at times your situation may seem overwhelming. But you can rise above your diagnosis and restore your capacity to live in health and freedom.
If you're ready to recover, please contact us today to discuss your future and to find out how we can help.
---
Alta Mira offers comprehensive treatment for people struggling with drug and alcohol addiction as well as co-occurring mental health disorders and process addictions. Contact us to learn more about our renowned Bay Area programs and how we can help you or your loved one start the journey toward lasting recovery.