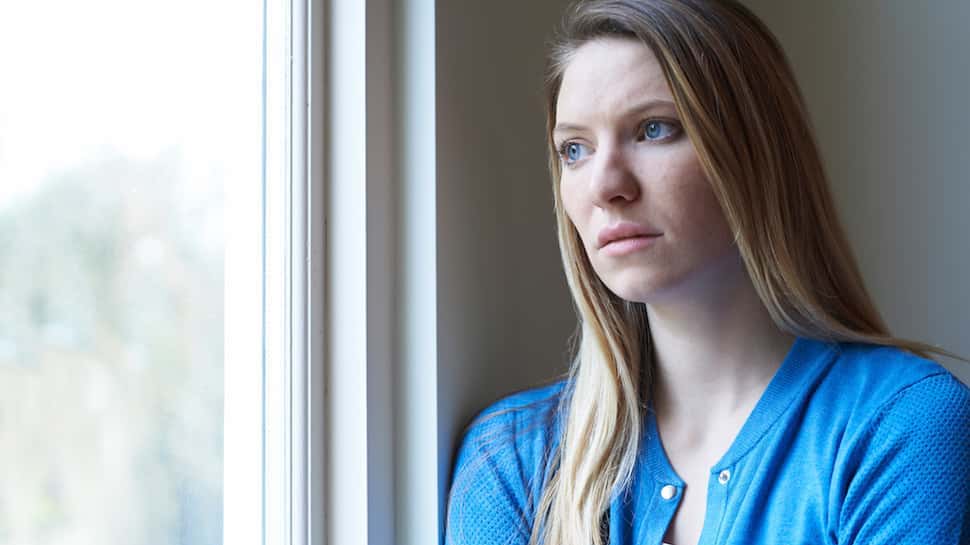 Unresolved Grief and Addiction Treatment
Unresolved Grief and Addiction Treatment
Alta Mira Recovery Programs is a premier residential center for co-occurring unresolved grief and addiction treatment and recovery in California. We can help you learn to cope with your loss and assist in your efforts to achieve lasting sobriety. With expertise and compassion, Alta Mira has helped many people with unresolved grief and substance abuse issues recover and move on with their lives.
Loss and bereavement are normal parts of the human experience. Being separated from loved ones is both painful and unavoidable.
But grief should pass over time, and broken hearts should heal. If your intense feelings of loss endure, you may have a serious condition called complicated grief that should be addressed. What you should not do is depend on drugs and alcohol to help you feel better—that is counterproductive and dangerous and can easily lead you into substance abuse and addiction.
If unresolved grief and substance use have taken over your life, you shouldn't despair. In a residential treatment facility that understands cocurrent unresolved grief and addiction treatment, the prognosis is good. At Alta Mira, our addiction and mental health treatment professionals are trained, experienced, compassionate, and fully committed to the health and welfare of our clients. Our treatment programs will help you overcome your personal challenges, regardless of their nature or of how long you've been suffering.
We can help you come to terms with your grief and show you how to live without the false comforts of drugs and alcohol.
Co-Occurring Complicated Grief and Substance Abuse
---
Losing someone you love can send you spiraling into a well of deep suffering and emotional pain. As you move through the stages of grief, however, you should eventually emerge from your sadness and depression and slowly but surely regain your footing.
But sometimes, the path to recovery from extreme or chronic grief is not so smooth. The sense of acute loss does not lift, and it may continue to interfere with your capacity to work, study, or care for yourself and your family. When you reach this stage, you may be suffering from a condition called complicated grief (or complicated bereavement disorder). This is a real mental health disorder that will likely require intensive treatment to overcome.
Unfortunately, many people with unresolved relief seek an escape route through drugs and alcohol. This can quickly lead to chemical dependency, and the combination of complicated grief and addiction can devastate your life if you don't take action.
Grief and Alcohol Addiction
---
People sometimes drink to forget. They may turn to alcohol because it might offer what feels like a temporary respite when life becomes stressful, unpleasant, traumatic, or emotionally draining. But frequent alcohol consumption can cause changes in brain activity that create strong cravings for alcohol's mind-altering effects.
Since complicated grief will not simply disappear on its own, or in response to your drinking, the descent into addiction can be swift. Your desire to escape from your despair is understandable, but alcohol abuse will only make things worse in the long run.
Alcohol addiction and complicated grief are both serious conditions that require intervention. When they occur simultaneously, comprehensive treatment that offers services for each is essential for your future and good health. Neither disorder has to be a permanent state of affairs, if you're willing to put in the hard work necessary to overcome them.
Grief and Drug Addiction
---
For people consumed by unresolved grief, at times the situation may seem hopeless. Days and nights are filled with memories that only bring more sadness, and only leave the bereaved feeling more lost and alone than ever.
In these circumstances, it's not difficult to see why many turn to intoxicating substances. For those desperate to escape from their own thoughts and feelings, stimulants like cocaine or methamphetamine can temporarily remove feelings of powerlessness and depression. Some types of prescription drugs can cause feelings of relaxation and warm euphoria, as can cannabis or heroin.
There are many choices for people with unresolved grief who are looking to self-medicate. The lure of illicit, mind-altering substances can be powerful during time of deep crisis. But misusing or abusing drugs to remove your pain will ultimately leave you much worse off than you were before.
As your brain becomes tolerant to your drug of choice, you'll soon be increasing your consumption until addiction becomes the most likely outcome. And as tolerance develops, you'll find your grief returning at full force, even as your drug use becomes chronic or compulsive.
To escape from the clutches of addiction and complicated grief, formal treatment in residential facility often provides the best chance at lasting change.
Unresolved Grief and Substance Abuse Treatment and Outlook
---
Alta Mira Recovery Programs are comprehensive, personalized, and delivered with empathy and care by a highly trained team of addiction treatment and mental health specialists. Our integrated treatment programs for co-occurring complicated grief and addiction will guide you toward a healthier, more stable way of thinking, acting, and being, even as we help you learn to cope with your emotional challenges.
After enrollment procedures are completed, you'll have the opportunity to tour our facility and familiarize yourself with our programs, services, and personnel. Our first goal is to make you feel comfortable, safe, and accepted, which is crucial if your time in treatment is to be successful.
Treatment programs for those with a dual diagnosis of complicated grief and a substance use disorder often begin with supervised detox In detox, we will help you manage your withdrawal symptoms and keep as comfortable as possible.
Once detox is completed, formal treatment will begin. This will include a diverse and intensive program of therapy, offered largely (but not exclusively) on an individual basis. Your counseling sessions will address your grief, your addiction, and all the contributing factors that may have made you vulnerable to the life and medical difficulties you've experienced. Your therapy sessions will help you change your focus from the past to the future, as you increase your self-understanding and sense of personal empowerment.
In addition to individual therapy, you'll also participate in peer group sessions and family therapy sessions. The Alta Mira approach during these interactions is to focus on the positive and help you create meaningful connections with others, both peers and loved ones. These relationships can inspire you and give you hope and motivation to change.
Experiential healing therapies like yoga, meditation, massage therapy, music and art therapy,, and nutritional therapy are frequently included in addiction recovery programs, including those offered at Alta Mira. These mind-body recovery practices are a highly effective supplement to traditional complicated grief and addiction plans, as are specialized classes that teach relapse prevention strategies, coping skills, and other self-help and personal development techniques.
When treatment ends, we'll make sure you have all the aftercare services you require to maintain your sobriety and continue to deal with your grief and any complications it has brought to your life.
If you remain committed to your recovery during your time at Alta Mira (and beyond), your chances of achieving sobriety and learning to manage your grief will be excellent. From the first day you arrive at our facility, we'll share our expertise and knowledge and offer guidance and assistance that can enhance your healing process.
Alta Mira Complicated Grief and Addiction Treatment Center
---
Alta Mira offers you the very best in addiction and mental health treatment services, in a beautiful and tranquil environment near the Golden Gate Bridge overlooking San Francisco Bay. On facility grounds you'll find a serene, peaceful atmosphere, with lovely gardens where you can contemplate your past, present, and future, with an eye on creating something new and better for yourself and your loved ones.
Treatment at Alta Mira is fully customized to meet the needs of each individual client. The services and amenities you'll have access to include:
Comprehensive Neuropsychological Testing and Assessment. You'll be fully evaluated by a staff psychiatrist who can make an accurate diagnosis of your condition. This assessment is vital, since it guarantees you'll receive the exact combination of treatment services you require to restore your sobriety and address your mental and emotional health concerns.
World-Class Clinical Staff. At Alta Mira, we employ highly skilled, trained, and experienced addiction treatment and mental health specialists. During your time here they will offer you empathy and compassion, along with evidence-based treatment services that directly address your struggles and equip you with the insights you need to recover and heal.
Individualized Treatment Plans. Your Alta Mira recovery team will create a customized treatment program that thoroughly addresses each and every aspect of your condition. From detox through treatment and on into aftercare, at each step you'll have expert guidance to help you stay focused on sustainable healing and wellness. e're always ready to offer support, and our commitment to your health will be as unshakeable as yours.
Luxurious Private Location. Recovery services at Alta Mira are provided in a peaceful, relaxing, luxurious environment, where you'll have time to contemplate everything you've felt and experienced as you plan a brighter and healthier future. The Alta Mira experience will transform you in mind, body, and spirit, helping you refresh and recharge in an amazing location where your comfort is always our priority.
If you're ready to learn more about our unresolved grief and addiction treatment programs, please contact us today.