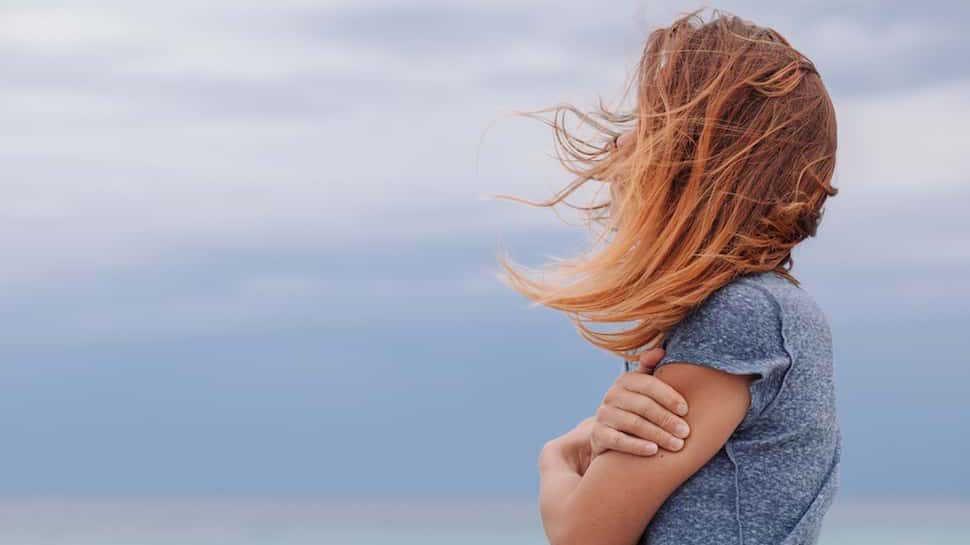 Residential Treatment for Cocaine Addiction
Residential Treatment for Cocaine Addiction
Addiction to cocaine can develop suddenly, although early warning signs are usually observable. Cocaine addiction can play havoc with the lives of those who have it, possibly putting them at risk for overdose if use continues to escalate. Residential treatment for cocaine addiction at Alta Mira Recovery Programs addresses both the causes and the effects of this disorder, relying on evidence-based treatment to give men and women with cocaine addiction a real chance to reverse their pattern of self-destructive behavior.
For those who become addicted, the compulsion to keep using cocaine can be difficult to resist, regardless of the consequences. But Alta Mira's residential treatment program for cocaine addiction can be a lifesaver. With our expert assistance, you can regain control of your life from this dangerous substance, which can cause irreparable damage to your physical and emotional health if you persist in abusing it.
Learn More About Cocaine Addiction Treatment at Alta Mira
---
Each month, somewhere between one and two million Americans will use and/or abuse cocaine. Unfortunately, many people still don't believe cocaine is addictive, despite decades of evidence to the contrary.
Cocaine abuse causes profound changes in the brain. It first stimulates and later inhibits the brain's capacity to produce the neurochemical dopamine, which is associated with pleasurable thoughts and feelings. Over time the abuse will turn into addiction, once the brain can no longer synthesize adequate supplies of dopamine without the presence of cocaine.
If you use this drug repeatedly over an extended period, you will experience a long list of troublesome physical, emotional, and psychological responses, which either help create cocaine addiction or reinforce its hold once it develops.
But if you've been trapped on the treadmill of cocaine addiction, you do have a route of escape. Alta Mira's residential treatment plan for cocaine addiction will address every facet of the illness, in the search for sensible solutions that produce sustainable results.
Alta Mira treatment plans for cocaine dependency are multileveled and composed entirely of evidence-based practices. These include:
Safe, supervised detox. Cocaine withdrawal can produce powerful and disruptive side effects. This makes medical detox an essential first step in recovery. Constant monitoring in a fully staffed clinical facility will protect you from the risk of relapse during the first 7–14 days of sobriety, when the temptation to start using again can be powerful. Measures will be taken to ease the intensity of your withdrawal symptoms, giving you relief at a time when you really need it.
Monitored medication use. Medications won't cure cocaine addiction. But they can ameliorate some of its worst effects, if used safely and in moderation. They might also be prescribed if a co-occurring mental health disorder has been diagnosed. Medication use may extend from detox through the duration of treatment, but your consumption will be carefully managed, to guarantee it produces optimum results.
Comprehensive diagnostic services. At Alta Mira, you'll undergo an extensive mental, behavioral, and emotional health evaluation, for both substance use disorders and mental health disorders. This will take place after detox ends, when your condition is stabilized and you're ready to receive treatment. Treatment plans will be developed based on the results of this evaluation.
Individual, group, and family therapy sessions. Regular and intensive therapy will form the foundation of your recovery program. Individual sessions with addiction counselors and mental health specialists will be scheduled regularly, and your comprehensive treatment plan will include group therapy and family therapy sessions as well. In therapy you'll confront your problems head on, as you seek greater self-comprehension and expanded power over your future choices.
Healing wellness services. Treatment programs at Alta Mira incorporate multiple supplementary wellness practices, specifically holistic and experiential therapies that promote renewed personal growth and sustainable good health, mentally, emotionally, psychologically, and spiritually.
Continuing care. Continuing care programs can counteract the risk of relapse, while reinforcing the progress made during treatment. Individual therapy and support group meetings give men and women in recovery an outlet to discuss and work through the difficult life struggles that might otherwise undermine their determination to stay free of cocaine.
Treatment regimens at Alta Mira Recovery Programs are comprised entirely of evidence-based recovery methodologies. What we do and what we can accomplish involves no speculation: we've helped many others find lasting sobriety, and we can do the same for you or your loved one.
Effective Treatments for Co-Occurring Disorders with Cocaine Addiction
---
Individuals with mood disorders like depression may be especially vulnerable to cocaine addiction, since the initial high caused by cocaine may seem to counteract the low energy that condition produces. While cocaine won't do anything to relieve anxiety, those who suffer from anxiety issues may try cocaine anyway, as a way to escape from constant and unrelenting stress. Bipolar disorder and antisocial personality disorder are still other mental health conditions known to be associated with an increased risk for cocaine abuse.
Once these conditions have been diagnosed, integrated, multilevel treatment plans must be developed, to make sure every disruptive and debilitating symptom is adequately addressed. Our recovery plans include extensive and relevant services for co-occurring disorders, which can make sobriety impossible to maintain if they're ignored.
We Ensure We're Treating the Right Thing
During diagnostic procedures we screen for a wide range of mental, emotional, and behavioral health disorders. This includes other substance use disorders in addition to cocaine addiction. Treatment plans are customized based on the findings of these procedures, which is essential if recovery is to last and if relapse is to be avoided.
We Use the Most Innovative Treatment for Your Care
Concepts related to addiction treatment change over time, as understanding evolves and data accumulates. At Alta Mira, our addiction specialists stay thoroughly up-to-date on all the latest findings in the field, including those that impact cocaine addiction treatment protocols. This approach ensures the most favorable outcomes possible.
Holistic and Experiential Therapies for Mind, Body, and Spirit
To ensure peak health and superior personal performance, we incorporate regular holistic practice and experiential activities in all our treatment regimens. At Alta Mira, you'll have the opportunity to explore wellness-restoring practices like meditation, yoga, massage therapy, equine therapy, and acupuncture, while also changing your diet and exercise practices to boost your physical and emotional vitality.
On twice-weekly outings to various Bay Area attractions and nature-oriented venues, you'll have the chance to try invigorating and healthy activities like horseback riding, rock climbing, zip lining, and kayaking. These adventurous experiences will test your limits, letting you discover an inner strength and resiliency you never realized you possessed.
Co-occurring disorders complicate treatment. But they don't alter its basic character—at least not when you recover under the auspices of an Alta Mira treatment plan. Our recovery programs are flexible enough to include comprehensive intervention strategies for cocaine addiction and comorbid mental health disorders, simultaneously and with equal focus.
Your Alta Mira Recovery Programs Experience
---
Alta Mira Recovery Programs prioritizes the lasting health and wellness of our clients. Men and women come to us with great hopes, and we help them convert those hopes into a wonderful new reality. Our reviews from clients and their loved ones reflect the genuine and heartfelt effort we put into making everyone who comes to us feel welcome and accepted, for who they are and who they want to become.
The benefits of the Alta Mira recovery experience include:
An Extraordinary Location Overlooking the San Francisco Bay. The serenity and beauty of nature are on display at Alta Mira. Set on an exquisite landscape overlooking the majestic San Francisco Bay, Alta Mira offers a tranquil and transformative healing experience that perfectly harmonizes with its peaceful, soul-healing setting.
Highly Individualized Care. Alta Mira, healing plans are thorough, inclusive, and customized to produce amazing results. We achieve the latter by creating wellness plans that cover every aspect of each client's encounters with substance abuse, mental health problems, and other unique life challenges they must overcome.
Amazing Chefs. The cuisine at Alta Mira is first-class, in terms of both nutritional content and style of preparation. Our gourmet chefs are dedicated to their profession and the welfare of our clients, and you will be the beneficiary of their impressive skills and unshakeable commitment to excellence.
Exceptional Experiential Activities. Alta Mira offers highly qualified instruction in supplemental, holistic healing practices, which are fantastic for reducing stress and gaining greater control over your thoughts, actions, and reactions. Our complementary services also include highly stimulating experiential activities, which can help you build confidence and learn more about what you are capable of when drugs and alcohol are no longer limiting your freedom.
At Alta Mira, you'll enjoy an unforgettable, life-altering experience. Your commitment to healthy practices will only deepen, once you see for yourself how profoundly they can impact your daily existence.
How to Help a Loved One Get Treatment for Cocaine Addiction
---
When you confront your loved one about their cocaine abuse, you should be straightforward and honest about what you've seen and what you perceive. Nevertheless, you should stay calm, patient, and supportive, even as you push them to accept the truth and agree to seek help.
Your conversations with your loved one should focus on how their cocaine abuse has damaged their relationships, made it difficult for them to keep up on the job or at school, caused them financial hardship, or contributed to physical ailments that could become life-threatening in the future.
If your loved one remains reluctant to believe what is obvious to you, an intervention might be necessary. At Alta Mira, we can help you find an intervention expert in your area, or answer all your questions about how intervention works and what treatment will entail. Once treatment begins, you'll be invited to participate in our multilevel family program, which will make you an active partner in your loved one's recovery.
Alta Mira has helped a significant number of men and women come out on top in their struggles with cocaine addiction. If your loved one agrees to enter our residential treatment facility, their issues will be dealt with proactively, comprehensively, and empathically. They won't be judged, but instead praised for their courage in accepting reality and making the decision to change.
Lasting Change for a Better Life
---
Individuals who become addicted to cocaine will experience a progressive downward spiral, if nothing is done to interrupt the development of the condition. Taking action requires courage, initiative, and determination, but once those forces are unleashed, profound change is truly possible.
Alta Mira can help you find answers by showing you how to ask the right questions. Once you face your cocaine addiction honestly, without denial and with a focus on solutions, a brighter future can become possible.
Create a New Story
Unfortunately, chronic relapse is a common outcome for men and women who develop cocaine dependency. Even when treatment is received, its effects may be only temporary.
This pattern is a testament to the power of cocaine addiction. But under the right circumstances, treatment can be even more powerful. At Alta Mira, we understand and acknowledge the risk of relapse, and our recovery plans are designed to reduce this possibility substantially. Chronic relapse can be replaced with enduring sobriety, and we'll help you develop the coping strategies you need to resist temptation and continue on a path to long-term wellness.
Treatment Outcomes at Alta Mira
Third-party statistical analysis has confirmed the superior results achieved at Alta Mira. A study by the Vista Research Group found that Alta Mira clients were 50 percent more likely to be clean and sober six months after completing treatment than those who were treated at other rehab centers. Our clients' rate of recovery from co-occurring mental health disorders was also impressively high and superior to industry standards.
Alta Mira treatment outcomes are a direct result of our individualized, intensive, and multidimensional approach to recovery. Our world-class treatment specialists are responsible, flexible, knowledgeable, and unfailingly compassionate, and their dedication to their mission is reflected in our acclaimed treatment success rates.
Alumni Program
If you're in recovery, having a strong and extensive support network can empower your efforts to stay permanently clean and sober.
Our Alumni Program is designed to help you build just this type of network. As an Alta Mira alumnus, you'll be a welcome guest at weekly support group sessions, which are held at Alta Mira's primary facility in San Francisco. Satellite support groups are also available, in selected cities where alumni reside.
We also sponsor two-day workshops through our Alumni Program, on important and enlightening topics of interest to men and women who've experienced addiction and are currently in recovery. We host or sponsor many other events for alumni throughout the year as well, and you can keep track of these conferences and meetings by subscribing to our quarterly alumni newsletter.
In spirit and in practice, Alta Mira will make a lifetime commitment to your wellness, to match the lifetime commitment that you make to sobriety. We will always be here for you, whenever you need us.
Alta Mira offers comprehensive treatment for people struggling with drug and alcohol addiction as well as co-occurring mental health disorders.
Contact us today to start the journey toward lasting recovery from cocaine addiction.