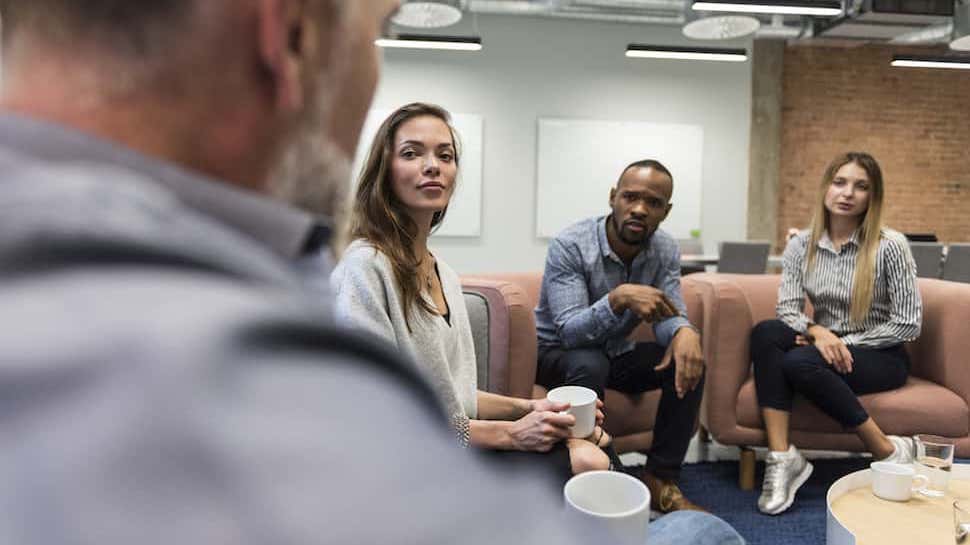 How to Hold an Intervention for a Heroin Addict
How to Hold an Intervention for a Heroin Addict
When a loved one has a heroin addiction, it can be difficult to get them to open up and admit that they have a serious problem. Many people are anxious about bringing up their loved one's addiction and how it is affecting those around them. They fear that urging the person to get help can lead to outbursts or the addict tuning out or leaving. There is power in joined voices, however, when guided by a trained and certified interventionist.
Finding the Right Interventionist
---
An interventionist acts as a guide and moderator in a meeting where loved ones—family, friends, or colleagues—gather to help the addict learn how his or her behavior is affecting them. Conducting an intervention without a specialist can be risky, because emotions are charged and things can quickly disintegrate.
How do you choose the interventionist who will be the right match for your situation? You can search for a Certified Intervention Professional through The Association of Intervention Specialists (AIS). If you have a treatment center in mind, you can ask them to recommend someone they frequently work with.
The most important thing is that you feel comfortable with this person. Your extended family will be working closely with him or her before, during, and after the intervention. You will be sharing intimate details with this person, so it should be someone you feel you can trust. And like other professionals, interventionists have specialties. It is important to work with someone who has experience dealing with heroin addiction.
Preparing for the Intervention
---
It is possible to hold an intervention without a trained specialist, but not advisable. Interventionists are experts in addiction, and they are one member of an extended team who will be working with your loved one to help them with their recovery. When you have chosen the interventionist who you feel is right, they will consult with you and ask you a set of questions which will include confidential information about the addict. They will ask about the addict's lifestyle and history of heroin or other substance abuse and who is most impacted by their behavior.
There are different intervention models, and they will help you decide which is the best method. An invitational intervention can be more appropriate for someone who has expressed an interest in treatment or is more open to help from professionals. This person may want help, but not know where to turn. A surprise intervention is sometimes the only choice when an addict refuses to listen to anyone, is in denial about their addiction, believes their behavior has no negative impact on others, or blames others for their addiction. A surprise intervention can be dramatic, and the interventionist can prepare you for every outcome, even if it ends with the person you love refusing treatment.
The interventionist helps you decide who should be at the meeting, where and when it will take place, and how to get your loved one to the meeting. He or she will coach all of you through the process. Often, you will all be asked to write a letter to the addict expressing your love, but also letting them know how their addiction has negatively impacted your life. You may be asked to tell the addict what your 'bottom line' is if they don't go to treatment. For example, if they refuse the help that is being offered you may stop providing financial support, or a place to live.
Interventionists usually work with preferred addiction treatment centers that they have vetted and feel are the right match for the addict's needs. They will help you arrange for the placement and even make travel arrangements if the center is located out of your region. Sometimes the treatment centers best suited for certain addictions are in another state.
Change Your Life Today!
Heroin Recovery Is Possible
During the Intervention
---
You and the other participants will arrive at the scheduled meeting place, which may be a hotel, or a friend's house, or any private space that will allow for conversation. The interventionist will prepare you emotionally and answer any last minute questions.
The person will arrive on their own volition or be brought there unaware that an intervention is taking place. This is a structured meeting which the interventionist will guide. Each individual may be asked to read their letter. There will probably be tears, and there may be outbursts. The person with a heroin addiction may act out, become angry or even physical. They may storm out of the room. Let the interventionist do his or her job. Sometimes, they can get the person to agree to come back and listen. But you also need to be prepared that sometimes the person just isn't ready to listen.
Post Intervention and Continuing Care
---
If the individual doesn't accept the help that is offered, you must be prepared to go through with your bottom line. It can't just be an empty threat. But this doesn't mean that it is over. There is always hope that there will be another chance at reaching out to this person, and that this intervention, though perhaps not successful today, is a step towards future treatment and sobriety.
If the addict is open to treatment, the interventionist will take control of the prearranged travel plans and see that your loved one arrives at the treatment center that has been chosen. The individual may be starting to go through withdrawal symptoms, and be in need of medically supervised detoxification. The interventionist will ensure that your loved one is kept as comfortable as possible on the trip to the treatment center for their detox.
Be supportive of your loved one while they are in treatment. They may relapse or choose to leave the facility early, but even making this first overture is a step forward on this difficult journey. An intervention is the first rung on the ladder. It is a collaborative effort as you, your family, and the professionals who dedicate their lives to addiction recovery help your loved one climb out of that addiction pattern.
We invite you to contact us at any time to learn more about heroin or other opiate addiction, intervention, and treatment options. We are always available to provide guidance, or to connect you with the resources to start to journey to recovery.