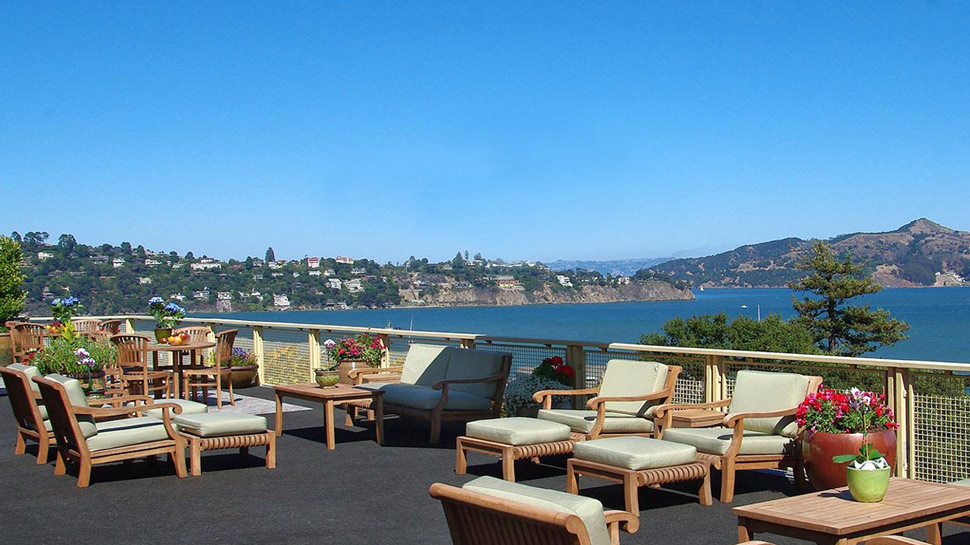 Luxury Alcohol Rehab Center
Luxury Alcohol Rehab Center
Welcome to Alta Mira Recovery, a luxury alcohol rehab center in Northern California. At Alta Mira, we provide world-class treatment for drug addiction, alcoholism, and co-occurring disorders. Located just north of the Golden Gate Bridge in a restored hotel overlooking the San Francisco Bay, we cater to those seeking the very best clinical care combined with an exclusive, luxury alcohol rehab experience.
Luxury Alcohol Rehab in Sausalito
---
For many Americans, recognizing that they are struggling with alcohol addiction can take years. Once an individual can no longer deny their addiction and the negative effects it has on their mind, body, career, finances, and important relationships, it can be difficult to fully accept that they are at a turning point in the road. When an individual gets to this point in their addiction, it is important to seek alcohol treatment before it spirals any further out of control.
When in the process of looking for a luxury alcohol rehab center, what factors should you be mindful of? What elements make one recovery center more attractive than another? What would make you feel confident in the professionals who treat you? For many individuals, the main determining characteristics are:
State of the art care, including detoxification and therapy
Privacy and confidentiality
World-class living facilities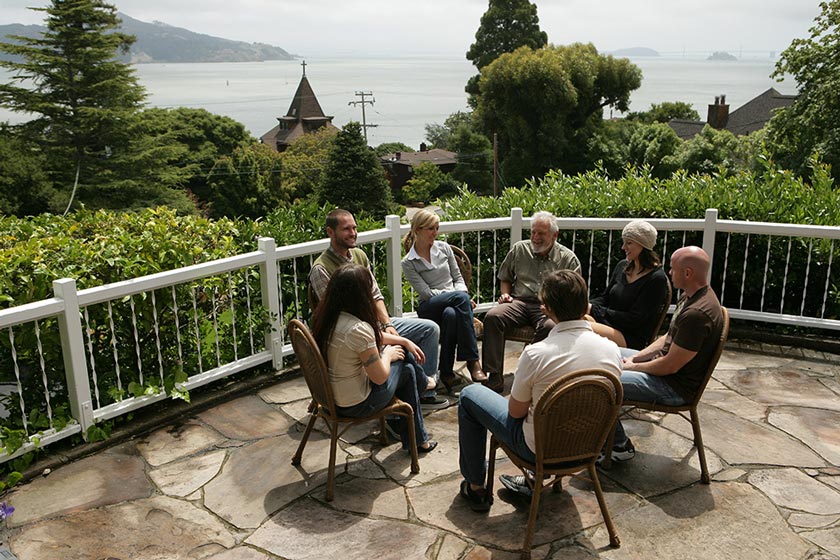 If you are making your list, you can check off these requirements for Alta Mira Recovery luxury alcohol rehab. We not only meet these expectations but exceed them in our relentless commitment to being the best luxury alcohol rehab center in Northern California and beyond. Seeking a helping hand to guide you through these difficult times is not an easy decision, in part because it truly is a life-changing event you are about to embark upon. It is a choice that will influence the trajectories of your physical, emotional, spiritual, and professional lives for years to come. The caring, experienced, and professional team at Alta Mira Recovery can help in guiding you towards lasting recovery that proves the choice you made was the right one.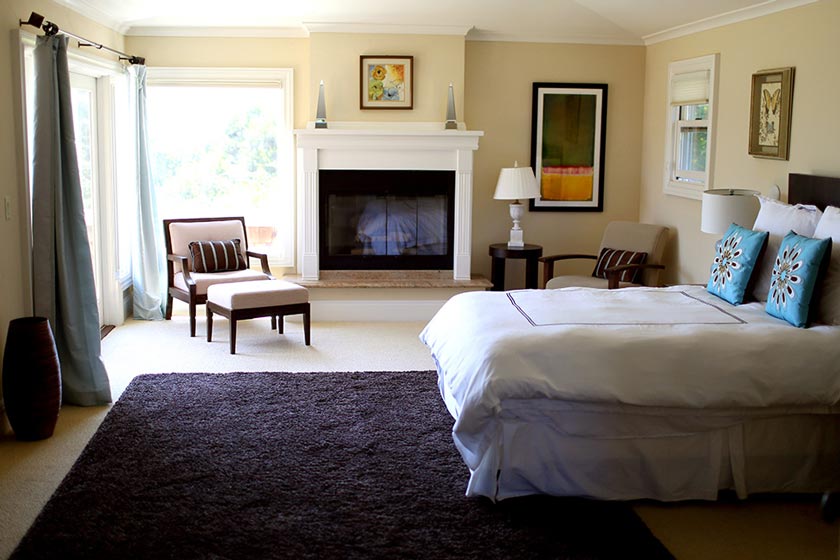 Why Choose Alta Mira Luxury Alcohol Rehab?
---
Alta Mira Recovery is a dual diagnosis inpatient recovery center that specializes in addiction and co-occurring mental health disorders. We pride ourselves on offering innovative, intensive, and successful treatment experiences to clients who come to us from all corners of the country and beyond. Some of the advantages of Alta Mira Recovery luxury alcohol rehab include:
Cutting edge treatment and rehabilitation
24-hour access to caring staff and top addiction experts
Unmatched assessment and diagnostics
Customized addiction therapy
Our staff of addiction specialists will teach you the skills and coping mechanisms needed to keep your impulses at bay. Special attention will be devoted to navigating social situations where alcohol will be present, such as a party, conference, or even dinner at a restaurant. It is vitally important to learn how to handle the temptation that will be all around you. In fact, that may be one of the most important factors in accomplishing continued recovery.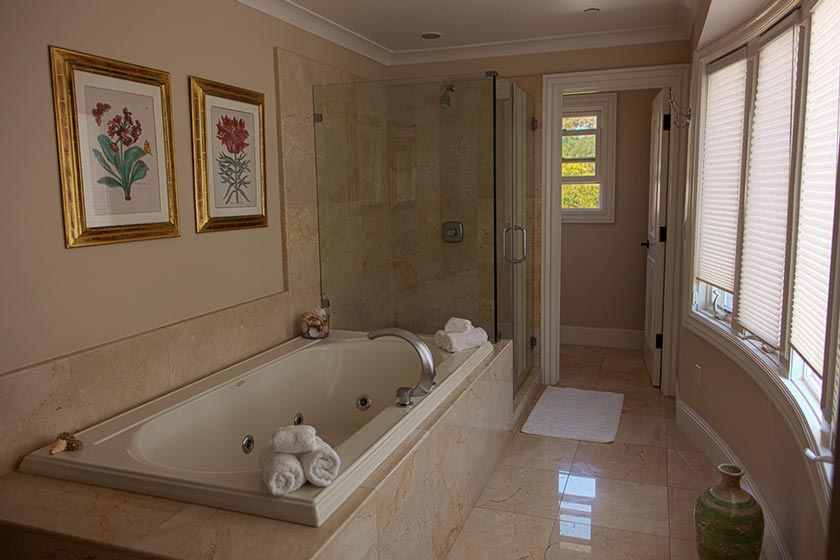 Our Three-Step Process
---
At Alta Mira luxury alcohol rehab, alcohol addiction treatment is administered in a three-step process:
Alcohol Withdrawal/Detox: Depending on the level of the individual's dependence on alcohol, the withdrawal symptoms can range from modest to severe. During this time you can expect to experience irritability, anxiety, and possible digestive issues. It is important to have an experienced team of professionals for your detox, to make it as safe and comfortable as possible.
Alcohol Treatment: Often an inpatient treatment center is the most appropriate option for the detox process and what comes after. This is the point in the process that customized treatment plans and therapy become part of your recovery plan.
Continued Sobriety Programs: When you are on an luxury alcohol treatment plan, it is important to continue to support your recovery through ongoing programs, including free weekly support groups, quarterly renewals, and regular check-ins with our staff. Making sure to receive the best treatments for alcohol addiction is an integral component of bettering yourself personally, professionally, and spiritually.
Luxury Alcohol Rehab Programs at Alta Mira
---
No matter the severity of your alcohol addiction, we are ready to help you strive for a successful and healthy recovery process. Alta Mira Recovery is proud to offer comprehensive and innovative treatment programs that are carefully designed to address the struggles that you face daily.
Alta Mira Recovery offers several excellent rehab programs to meet your unique needs and desires. Each program is designed to provide you with the detox process, therapies, and potential medications you need to be successful. Our programs are broken down into three categories:
What to Expect the First Day at Luxury Alcohol Rehab
---
On your first day at Alta Mira we'll give you a full introduction to our luxury alcohol rehab facilities, so you can familiarize yourself with the surroundings and begin to feel at home. Our goal from the first moment you step on facility grounds is to make you feel comfortable, welcome, and accepted.
When you arrive, you'll be greeted by staff who understand your fears and concerns about luxury alcohol rehab, and also your sense of hopefulness about the future. Now that you've finally decided to seek treatment, you will begin your journey to wellness in the company of qualified recovery professionals. We will encourage and support your efforts to overcome alcohol abuse every step of the way.
Here's what you can expect during your first 24 hours in luxury alcohol rehab at Alta Mira:
Together with an admissions specialist, you'll review your paperwork to make sure you understand everything involved in the admittance and treatment process.
You'll be given a guided tour of the facilities, to familiarize you with our program, policies, and treatment center grounds.
You'll have brief interactions with your peers and members of our staff you'll be working with during your 30- to 90-day stay in our treatment center.
After enjoying a good night's sleep, you'll meet with a psychiatrist to undergo comprehensive psychological and neuropsychological testing and evaluation. This will allow us to fully diagnose your condition or conditions and develop a comprehensive treatment plan that addresses your substance use and mental health issues in their totality.
Your first day in luxury alcohol rehab should be the start of something special. As treatment progresses, we'll be there to help you rebuild your life around sobriety and a commitment to good health.
Lasting Change for a Better Life
---
We believe in providing you with the best treatment available to help solve the issues you are experiencing in your life. If you're looking for a luxury alcohol rehab center in California, our state of the art facilities and professional staff are here to dedicate themselves to helping you achieve enduring recovery!
Contact Us today with any questions about admissions and pricing. Your new-found sobriety is just one phone call away.