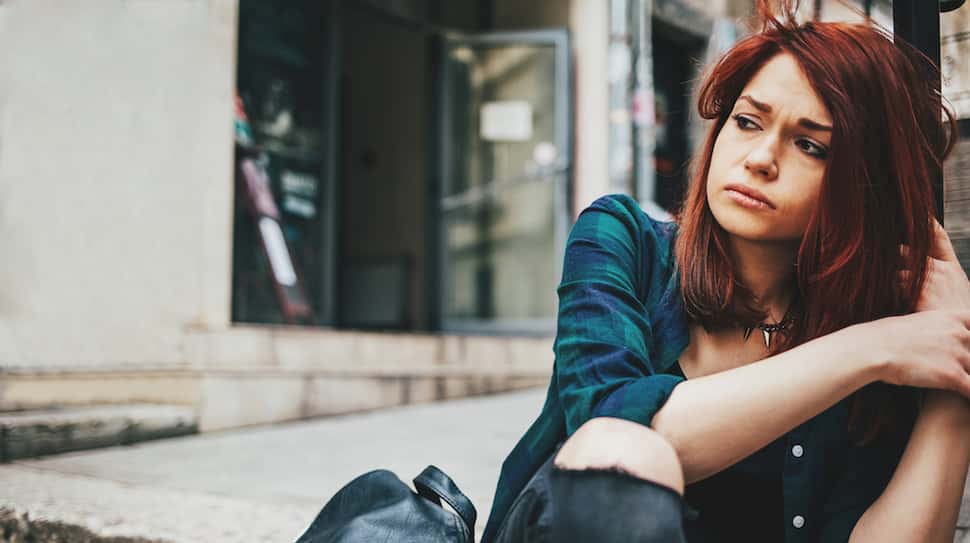 Fentanyl Addiction Treatment
Fentanyl Addiction Treatment
Alta Mira Recovery Programs is a world-class residential fentanyl addiction treatment center specializing in addiction and co-occurring mental health disorders treatment. Our unique therapeutic approach and expert staff ensure you or your loved one receives treatment and support needed for lasting change. Our evidence-based fentanyl addiction treatments, including medically supervised detox, residential care, and therapy, offer the intensity and duration necessary to go beyond immediate recovery to help our clients attain greater independence.
Fentanyl is a prescription painkiller that belongs to the opioid family of drugs that also includes morphine, hydrocodone, heroin, and many others. It is a schedule II controlled substance because of its high potential for abuse and dependence. The only approved uses for fentanyl are to treat breakthrough pain in cancer patients who are already using another opioid and have become tolerant to opioids and for round-the-clock management of long-term, severe, and chronic pain.
Fentanyl overdose is the most serious risk of abusing the drug. It is between 50 and 100 times more potent than morphine and 50 times stronger than heroin. Fentanyl can easily cause a fatal overdose in anyone from the first-time user to a person who has been abusing opioids for years. Fentanyl overdoses have been increasing in recent years, even though prescriptions for it have been decreasing. This may be a result of it being added to illicit drugs, like heroin and cocaine, without the user's knowledge.
Fentanyl addiction treatment is essential for anyone who has been abusing this drug. The benefits of seeking out professional treatment include a greater chance of recovery and long-term sobriety, a reduced risk of experiencing a fatal overdose, getting better support from family, and identifying and managing underlying mental illnesses that may contribute to addictive behaviors. Fentanyl is extremely dangerous, and overdose deaths involving this prescription are on the rise. Treatment saves lives.
Fentanyl Addiction Treatment
---
The single most important benefit of seeking out treatment for fentanyl addiction is to prevent a fatal overdose. In fact, seeking treatment for abuse of fentanyl, not just addiction, can help prevent accidental deaths because it is so easy to overdose and die when misusing this drug, even the first time.
Residential treatment is the best option for anyone suffering from fentanyl addiction. This extremely dangerous drug addiction needs professional medical attention immediately. Fentanyl addiction treatment facilities are the best way to focus solely on recovery, and also identify and treat any co-occurring mental health disorders.
Treatment Goals for Fentanyl Addiction
---
When you begin your recovery at our fentanyl addiction treatment center, a professional mental health clinician will provide you with an individualized treatment plant tailored to your specific needs, as it is not uncommon for one to suffer from a co-occurring mental health disorder. While in treatment you can focus solely on recovering and reaching these goals:
A safe and successful detoxification
Lessening and eliminating withdrawal symptoms
Learning the skills and tools need to prevent future relapses
Addressing any co-occurring mental health disorders
Gaining control of your life
In order to give yourself the best chances of a successful recovery from fentanyl you must commit to your treatment plan as well as ongoing care after active treatment has stopped. The caring team at Alta Mira will help guide you or your loved one through treatment and help you reach these goals to live a healthier more fulfilling life.
Fentanyl Addiction Treatment Options
---
Each patient will require an individualized treatment plan tailored to their needs to treat fentanyl addiction. A medically supervised detox is where the recovery journey will begin.
Safe Detox. Anyone who tries to stop using fentanyl without professional support and treatment runs a very serious risk of failure and relapse. Withdrawal and the resulting cravings can be intense enough to cause most people to use again, and then the cycle of abuse begins all over. There are medications that can be administered during professional detox treatment that reduce the severity of withdrawal and make the entire process more likely to be successful.
Residential Treatment. Choosing to seek care and treatment in a rehab facility provides a medically supervised detoxification, medications if necessary, therapy, as well as alternative and holistic approaches to healing. A good treatment program for fentanyl abuse and addiction will include screening for mental illnesses. They often co-occur with substance use disorders and can contribute to substance abuse.
Therapy. A variety of therapies are used to treat fentanyl addiction, including individual, behavioral, group, and family therapy. Family-based therapies are extremely helpful for those suffering from addiction and their family members.
Inpatient Fentanyl Addiction Treatment
---
A fentanyl addiction treatment center is the best option for you or your loved one suffering from fentanyl addiction. The environment is designed for recovery ensuring a safe and successful detox and support during the whole recovery process. Patients at a rehab facility for fentanyl addiction have a comprehensive treatment plan that is unique to their individual needs. Treatment includes education and training for families in how to better support a loved one who will be struggling to avoid relapse once back at home.
Relapse after stopping the use of a drug is not uncommon, but it is dangerous and can lead to binges that may be fatal. Professional treatment involves strategies to prevent relapse, including aftercare planning and programs that help patients transition from intensive treatment to life back at home. Relapse is always possible, with residential treatment and aftercare the risk can be significantly reduced.
Why Choose AltaMira for Fentanyl Addiction Treatment
---
At Alta Mira, we specialize in treating addiction and co-occurring psychiatric disorders. We provide safe, compassionate care in a serene residential setting where clients can focus on their treatment and recovery from fentanyl addiction without the worries of external pressures and stressors.
Comprehensive Neuropsychological Testing and Assessment. We properly diagnose and treat an extensive range of illnesses and disorders that may be contributing to you or your loved one's opiate addiction, create a personalized medication strategy, and make appropriate adjustments during the course of treatment.
World-Class Clinical Staff. Our expert clinical team provides individual therapy using proven evidence-based treatment modalities to treat fentanyl addiction.
Individualized Treatment Plans. After our thorough neuropsychological and psychological testing and assessments, we create a truly individualized treatment plan that offers profound healing and strategies for overcoming the toughest obstacles.
Luxurious Private Location. Just minutes from the Golden Gate Bridge in Sausalito, California, we are located in a beautiful, historic setting with panoramic views, lovely gardens, and casual elegance. Our therapeutic amenities and activities help our clients reconnect with body, nurture their spirit, and reignite a sense of fun and adventure.
We understand that in order for treatment to be successful, we must listen closely and truly understand your needs, aspirations, personal history, and treatment goals. All members of our care team align closely with you so that you feel safe, respected, and ready to do your work. With this approach, Alta Mira co-creates a profound healing experience with you so you can achieve your recovery goals and reclaim your life.