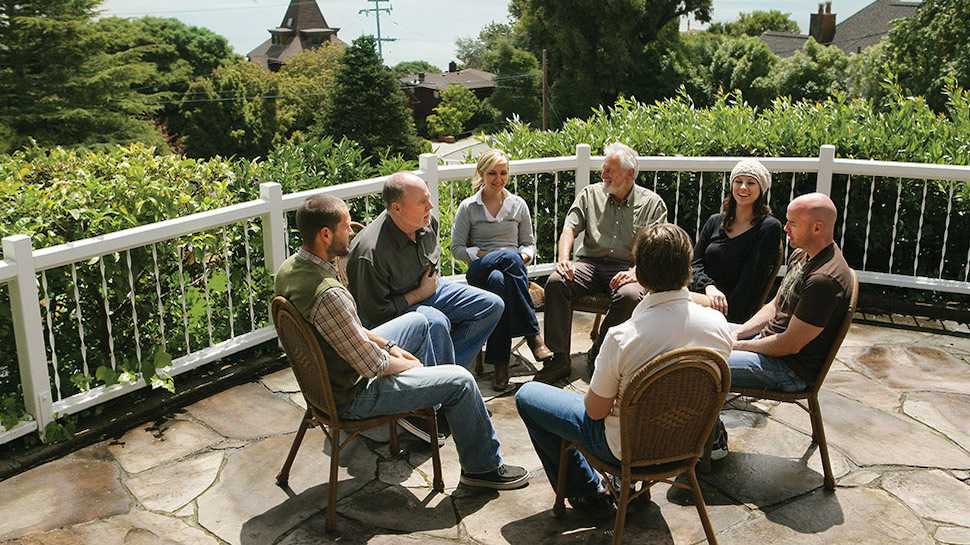 30-Day Residential Drug and Alcohol Treatment Program
Creating your best possible journey to recovery.
In an environment of respect, kindness, and comfort, our exceptional team provides the support you need to confront life's challenges that have contributed to your addiction. Providing the most sophisticated care available, our 30-Day Core Program addresses the neurobiological, psychological, social, physical, and spiritual aspects of addiction. Our full-spectrum approach nurtures resilience in all areas of your life.
30-Day Program Details
---
Alta Mira's 30-Day Core Program begins with a medically-supervised detox period, during which our Detox Specialists keep you as comfortable as possible while you rest in the privacy of your own room. Then, our diagnostic experts provide comprehensive neuropsychological testing and assessment, offering you and your therapists clarity in understanding the reasons why you've struggled with addiction. With this awareness, we customize a treatment plan that best supports your recovery goals.
In collaboration with our team and the professionals who referred you to us, you will participate in our clinical program, which includes:
At least 3 individual therapy sessions each week with your primary therapist
Daily group therapy
Educational classes to empower your recovery
Rejuvenating holistic services for body, mind and spirit
Options for double occupancy or private accommodations
Ability to bring a pet with you (you must reserve a private room)
Continuing Care and aftercare planning
Is Our 30-Day Program Right for You?
---
When you talk to our experts, we will help you determine which program best supports your needs. In general, we recommend the 30-Day program if:
You have never been in residential treatment before
You don't have complicated detox needs
You do not have significant psychiatric, medical or behavioral issues that need attention
You are not dealing with significant legal, financial, or relationship consequences affecting your treatment
We are here to help you find your ideal path to long-lasting recovery, so we'll work with you to determine whether this program or our 90-Day Comprehensive Program is your best fit. Please contact us with your questions or to tell us your story. We are here to listen, and we're ready to help.