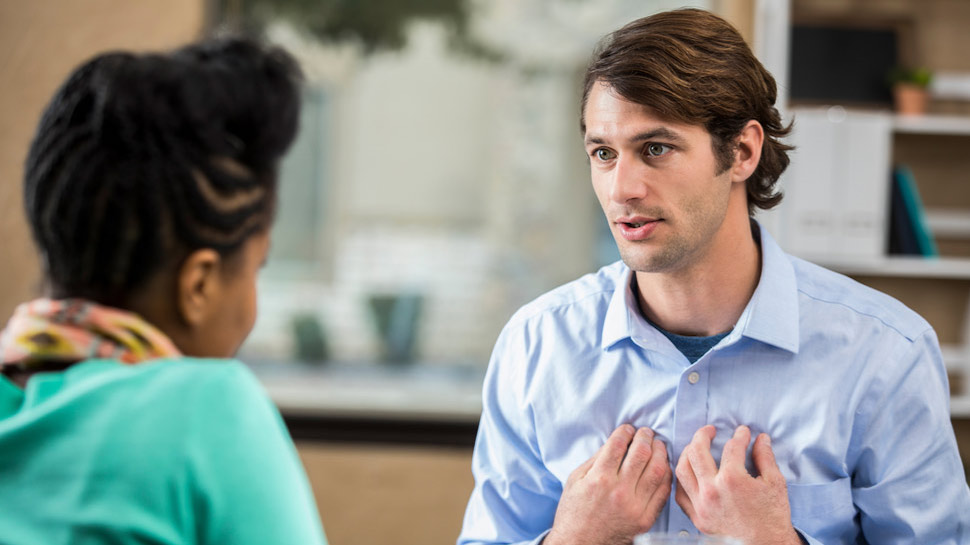 OxyContin Addiction Treatment
OxyContin Addiction Treatment
Alta Mira Recovery Programs is a world-renowned residential Oxycontin addiction treatment center. Our client-centered therapeutic approach, implemented by our expert staff, guarantees that you or your loved one will receive superior treatment services for Oxycontin addiction and any co-occurring mental health disorders diagnosed. Our evidence-based Oxycontin addiction treatment therapies will support your quest for lasting recovery and help you secure a brighter and more independent future.
When used carefully and responsibly, Oxycontin (the brand name for the opioid painkiller oxycodone) is an effective medication against chronic pain. Unfortunately, its potency also makes it dangerous. If you misuse this medication for even a short time, it can be highly addictive.
OxyContin addiction often develops in those who self-medicate for pain. They may start with a legitimate prescription and then escalate doses, or take the drug on their own without physician involvement. Others abuse Oxycontin recreationally, perhaps in combination with other addictive substances like alcohol and benzodiazepines, which is extremely dangerous behavior.
Regardless of the path you've followed on your way to chemical dependency, residential Oxycontin addiction treatment programs offer you the safest and surest route back to sobriety.
Integrated Oxycontin Addiction Treatment at Alta Mira
---
Oxycontin addiction is treatable, and you or your loved one can overcome it. It will require a full commitment of time, energy and dedication to the task at hand. But long-term recovery is possible, if your determination to heal stays will you through detox, residential treatment and continuing care.
Residential treatment for Oxycontin addiction offers you the strongest likelihood of sustainable healing. At Alta Mira you'll be immersed in the recovery process, with trained, expert assistance available day and night and whenever you need it the most. If you trust Alta Mira to assist you, your comprehensive OxyContin addiction treatment program may include some combination of:
Medically-supervised detox
Individual behavioral therapy
Peer group therapy and support
Family therapy
Educational programs
Holistic mind-body therapies
Experiential therapies and activities
Intensive workshops in the areas of trauma, relationships, grief, finances, spirituality, and shame & resilience
Recreation and fitness plans, with an introduction to healthy eating practices
Instruction to stress management strategies and techniques
Relapse prevention
A major emphasis of our Oxycontin treatment plans is helping you avoid relapse. This is a danger with any drug, and with opioids like Oxycontin the consequences of chronic relapse can be devastating. Your relapse prevention training will include instruction on how to identify and avoid triggers that could send you back to drug use, recommendations for lifestyle changes that can promote sobriety, and information about coping strategies that can lead you through temptation.
Ultimately, an integrated Oxycontin addiction treatment regimen must be crafted to meet your needs as an individual. Your challenges have been faced by others, but they are still uniquely your own.
Your Alta Mira treatment team will create a plan for recovery that respects your history and long-term and short-term goals. It will address the full spectrum of mental, emotional, and behavioral issues you must overcome to reclaim your freedom, health, and happiness.
Why Choose Alta Mira for Residential Treatment?
---
Alta Mira staff members and recovery specialists have extensive experience treating OxyContin addiction and co-occurring mental health conditions. When you come to Alta Mira, compassionate, evidence-based care will be available on a 24-hour basis in a safe and comfortable setting. Residential OxyContin addiction treatment plans at Alta Mira are highly personalized and grounded in dynamic treatment approaches with a long track record of success.
Our OxyContin addiction treatment center provides:
Comprehensive Neuropsychological Testing and Assessment. We can accurately diagnose and treat a variety of illnesses and disorders implicated in the Oxycontin addiction of you or your loved one. Many people who become addicted to prescription medications have co-occurring mental health issues that require diagnosis and intervention as well.
Medically-Supervised Detox Services. We will help you withdraw from Oxycontin safely and comfortably, in a state-of-the-art clinical facility where all your physical and mental health needs can be met. We will create a personalized medication plan that will ensure your Oxycontin use is discontinued gradually and safely, or that your Suboxone use is carefully monitored and managed if you are put on a medication-assisted treatment (MAT) plan.
World-Class Clinical Staff. Our Oxycontin addiction treatment specialists and mental health experts will offer individual therapy and other recovery services, featuring evidence-based treatment methods that have helped countless numbers of people find lasting relief from substance abuse.
Individualized Treatment Plans. After our neuropsychological and psychological assessments are complete, we will create a recovery program that offers you a full menu of treatment options. We'll help you develop strategies for overcoming difficult personal and health-related challenges unique to your situation and your life.
Luxurious Private Location. Alta Mira is just minutes away from the magnificent Golden Gate Bridge, in Sausalito, California. Alta Mira's elegant and attractive facilities are located in a scenic, historic setting that offers breathtaking views and unlimited access to peaceful, restorative gardens. Luxurious touches and amenities help our clients rejuvenate their minds and bodies, nurture their spirits and re-engage their sense of fun and adventure.
Get Help for Drug Addiction
Alta Mira is a Safe Place to Get Your Life on Track
What to Expect the First Day
---
On your first day at Alta Mira we'll give you a full introduction to our facilities, so you can familiarize yourself with the surroundings and begin to feel at home. Our goal from the first moment you step on facility grounds is to make you feel comfortable, welcome, and accepted.
When you arrive, you'll be greeted by staff who understand your fears and concerns, and also your sense of hopefulness about the future. Now that you've finally decided to seek OxyContin addiction treatment, you will begin your journey to wellness in the company of qualified recovery professionals. We will encourage and support your efforts to overcome OxyContin abuse every step of the way.
Here's what you can expect during your first 24 hours at Alta Mira:
Together with an admissions specialist, you'll review your paperwork to make sure you understand everything involved in the admittance and treatment process.
You'll be given a guided tour of the facilities to familiarize you with our program, policies, and treatment center grounds.
You'll have brief interactions with your peers and members of our staff you'll be working with during your 30- to 90-day stay in our OxyContin addiction treatment center.
After enjoying a good night's sleep, you'll meet with a psychiatrist to undergo comprehensive psychological and neuropsychological testing and evaluation. This will allow us to fully diagnose your condition or conditions and develop a comprehensive OxyContin addiction treatment plan that addresses your substance use and mental health issues in their totality.
Your first day at Alta Mira should be the start of something special. As treatment progresses, we'll be there to help you rebuild your life around sobriety and a commitment to good health.
Your Alta Mira Recovery Programs Experience
---
When you arrive at our residential OxyContin addiction treatment center, you'll be awed by the majestic vistas of San Francisco Bay. In this secure, tranquil setting, you'll be housed in a comfortable and elegant living space, with access to luxuries and amenities that will leave you feeling refreshed and relaxed as you make the transition to a drug-free lifestyle.
Our treatment professionals are chosen for their excellent credentials and experience. But they also share Alta Mira's universal commitment to providing compassionate care in a supportive and nurturing environment. Their kindness, insights, and positive attitudes will bring out the best in you as you strive for permanent recovery.
Our OxyContin addiction treatment program will offer in-depth guidance and education to lead you back to a place where good health and achievement are within your grasp. Our advanced psychological testing protocols, stimulating support groups, intensive recovery workshops, self-esteem-building activities and individualized treatment services will help you identify the social, physical, neurological, psychological and spiritual aspects of your drug dependency. Only with this self-knowledge will you be fully prepared to heal.
Lasting Change for a Better Life
---
At Alta Mira, we've built an OxyContin addiction treatment program that maximizes your chances of long-term recovery. We specialize in treating substance use disorders and co-occurring psychiatric conditions, and in helping people regain control over their lives and their fates.
Our innovative clinical programs and peaceful San Francisco Bay location will help you replenish your energy and rejuvenate your mind, body, and spirit. We offer effective and empathetic care and support in a relaxed residential environment, where you can focus completely on your sobriety without being distracted by outside pressures or concerns.
If you're ready to begin healing and want to learn more about our addiction and co-occurring mental health treatment programs, please contact us today.