Choosing Between Public And Private Drug Rehab
Choosing Between Private And Public Drug Rehab
Perhaps one of the most troubling aspects of alcohol and drug addiction is the stigma that is attached to this particular mental health issue. Some people believe that those who suffer from addiction are somehow less ethical, honest, or moral than other people. Addiction to drugs or alcohol is, in fact, a diagnosable psychological condition that can be successfully treated with the right help. If you are, or someone you love, is facing the life-changing disease of addiction, you should know that private drug rehab could greatly improve the situation.
What Is the Difference Between Public and Private Drug Rehab?
---
A private drug rehab is a privately run facility that is not government funded. These facilities cater to privacy above and beyond that which is designated by privacy laws. A private drug rehab may be located in a remote area, far from public view and nestled in serene environments that promote privacy for individuals who receive treatment there. For instance, rather than being located in a residential neighborhood, within an urban center, or even attached to a hospital, these facilities might be located in a smaller town, on the outskirts of town, or behind landscaping and external structures that allow for freedom of movement for the residents without exposure to the general public.
This type of facility is beneficial to recovering individuals from many walks of life. An example might include the chairman of the board or CEO of a large public corporation. Because of the stigma associated with addiction, and the misguided belief that someone who suffers from addiction is incapable of recovery, stockholders or employees of this large corporation may lose faith in this individual's ability to lead them to profits and success. Celebrities are another segment of the population that can benefit from private drug rehab to avoid negative press, fabricated stories, and decreases in earning potential based upon their addictive behaviors. Anyone who suffers from drug or alcohol addiction who is concerned that their diagnosis will negatively affect their personal life, professional life, future earnings, or relationships can benefit from a private drug rehab program.
Another difference between private drug rehab and public programs concerns the way in which the treatment is covered financially. A public drug program may receive public funds from Medicaid or other programs, or they may accept the bulk of their earnings from private insurance companies. These insurance avenues will only pay for certain aspects of care under very specific circumstances. For example, they may only pay for inpatient care once outpatient treatment has failed, or they may only pay a predetermined amount per night for a bed. This limits the public facility in terms of the amenities they can afford to provide.
A private drug rehab, on the other hand, receives the bulk of reimbursement for treatment from the patient or the patient's family on a private-pay basis. This allows the private drug rehab to focus attention on healing through the availability of alternative methods of treatment in conjunction with evidence-based protocols. The serene environment that is available in a private drug rehab provides much needed relaxation, stress reduction and pampering that can help individuals focus on their recovery in a pleasant, or as pleasant as possible, atmosphere. Being "stressed out" in terms of drug recovery isn't simply an inconvenience. According to an article published by The Huffington Post, researchers at Brown University have discovered an actual link between stress and drug relapse. When an individual is working diligently and exhaustively to bring themselves into a new state of mind and being, a private drug rehab can help to reduce those unavoidable levels of stress. This, in turn, can help the individual remain in private drug rehab long enough for the process to be effective for them.
Just a few of the amenities you might find at a private drug rehab include:
Gourmet meals
Private room accommodation options
Availability to bring pets with you to treatment
Recreational facilities including a gym, open space for athletics, regular exercise and calming areas to enjoy quiet time in nature
Planned activities that might include hiking, sailing, kayaking, horseback riding and more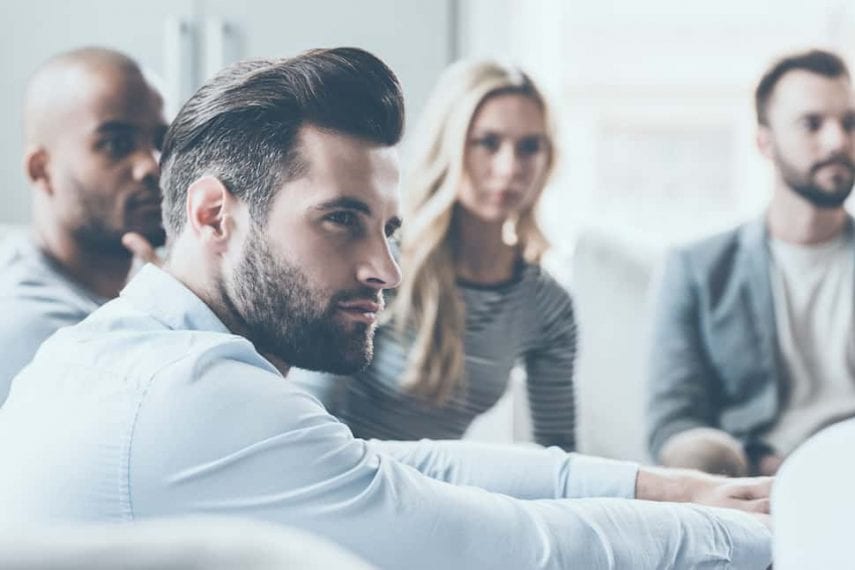 A Holistic Approach to Drug Addiction Treatment
---
Private drug rehabs often operate on holistic principles that treat the whole person as a specific and entire being, rather than simply treating the symptoms of the addiction disorder itself.
The National Institute on Drug Abuse has proffered that it is important to recognize that effective treatment must attend to the multiple needs of each client. Some individuals may experience legal problems of a civil or criminal nature as a result of their drug abuse and addiction. Others might have serious medical conditions that have developed due to excessive drug or alcohol use, including damage to the organs or brain. Still others may have lost their jobs or are unable to continue in their chosen careers. Others may have developed psychological problems over time that either extend from or were, in part, responsible for the addiction problems. An effective, private drug rehab will help individuals who suffer from one, or all, of these types of ramifications.
Treating the whole person for an affliction such as addiction includes treating the body, the mind and the spirit. A private drug rehab program often includes aspects of care that, while not assessed with the scientifically evidence-based therapies, offer a treatment of the spirit that shows promise for many of the symptoms associated with stress, anxiety, depression or relapse.
These holistic and complementary therapies might include:
Yoga. This form of deliberate meditation and exercise has proven beneficial for pain tolerance. This could be beneficial for those recovering addicts who have developed an addiction to prescription pain medication, as yoga could help to relieve some of the pain symptoms they had been treating originally.
Massage. For some, the idea of a massage is one of pure luxury; however, massage therapy has been shown to reduce low-back pain when used consistently. It has also been proven effective in the treatment of anxiety and depression. In some cases, the withdrawal symptoms from certain types of drugs can be managed through the use of massage therapy.
Acupuncture. For many clients, aspects of traditional Chinese medicine, such as acupuncture, can prove very helpful in reducing anxiety and managing symptoms related to pain.
Spiritual counseling. For some individuals, access to a variety of discussions about powers greater than themselves is an important component to the recovery process. For others, this aspect of care is neither effective nor necessary based upon their personal belief structures. For those who do find enlightenment and power from beyond their physical bodies, this type of counseling can help heighten their strength and understanding of recovery.
Art, music and other non-verbal therapies. Sometimes, the issues surrounding addiction or the events in one's life that may have contributed to the development of the disease can be too difficult to talk about in a direct format. Certain types of therapies can help individuals connect with their feelings in way that a trained, experienced provider can interpret so they can develop better, more effective personalized treatment plans.
Evidence-Based Treatment Methods
---
Rehab is hard work, regardless of where one chooses to obtain treatment. A private drug rehab may offer massage, relaxing surroundings and gourmet meals, but it also provides the longstanding treatment methods that have been established as effective by the National Institute on Drug Abuse. When an individual first arrives at the treatment facility, he or she will go through an admissions process that includes psychological testing, medically-supervised detoxification and basic education of what to expect while in rehab. Once the results of the testing have been reviewed by the treatment staff, a personal and individualized treatment plan will be developed to make sure that every aspect of care is covered efficiently.
The treatment program may include cognitive behavioral therapies, family counseling, group counseling, 12-step programs, medication management, and physical and emotional therapies to decrease the chances of relapse once the initial treatment program has ended.
Finally, once the individual has successfully completed their treatment program, a private drug rehab program can provide a well-structured aftercare plan including a lifetime of continuing care. Addiction is not a disease that can be cured with a shot or pill. Rather, it is a disease that is treated, and when necessary, the treatment plan is adjusted throughout the recovering individual's lifetime.
Private Drug Rehab May Cost More Than Public Programs
---
Because private drug rehab may cost more on average than a public or hospital-based program, it is important to take a few steps to help you obtain the best possible care for you or your loved one. First, check with your insurance policy to find out if you can be reimbursed for any of the expenses at a private drug rehab. While they may not cover all of the daily boarding costs, for example, they may reimburse the costs of some specific therapies. You can find out whether evidence-based therapies, such as individual, group or family counseling, are covered benefits under your plan. Each insurance plan is different, so it is up to the individual insured to determine the extent of their coverage.
Other ways to cover the costs of private drug rehab involve a bit of sacrifice. If you are seeking help for yourself, think about how much the abuse of drugs or alcohol has cost you financially over the months or years of your struggle. Have you tried one or more treatment programs in the past? What about family members who have been suffering from the effects of addiction? Have you ever given or "loaned" them money to cover basic living expenses, only to discover they have spent those funds on alcohol or drugs? Using those funds to help cover the costs of treatment could be a more reasonable way to allocate those dollars. When it comes to your health or the health of someone you love, is there anything more important?
Getting the Help You Need Today Can Save a Life
---
The most important aspect to overcoming drug and alcohol addiction is getting the help you need as soon as possible. Every time an individual engages in drug abuse, he or she may be putting their health, and even their life, on the line. To get the help you need to make a decision concerning treatment for yourself or someone you love, please contact us here at Alta Mira today for a free, confidential telephone assessment.