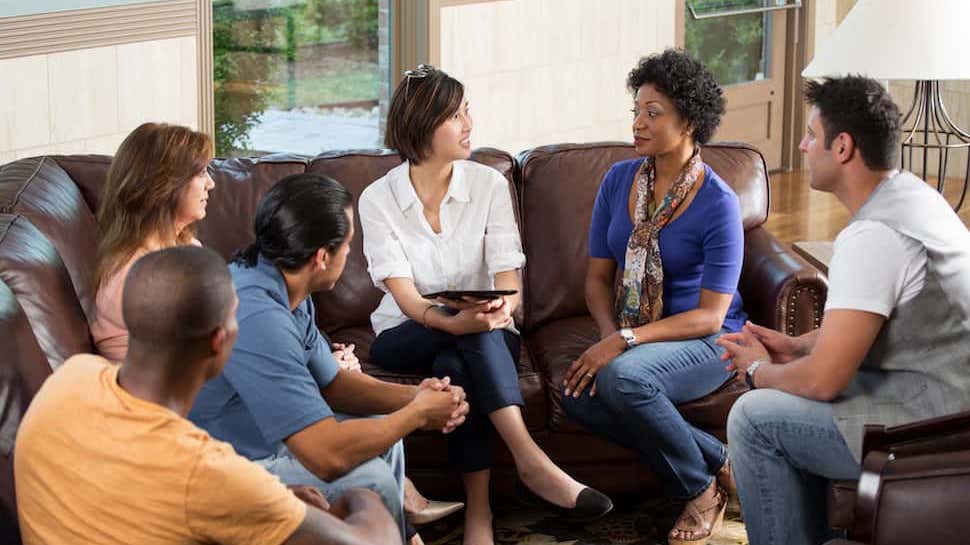 The Ideal Resident-to-Staff Ratio in Addiction Treatment
The Ideal Resident-to-Staff Ratio in Addiction Treatment
The private therapy rooms, beautifully landscaped grounds, state-of-the-art monitoring equipment and up-to-date learning centers that make up an addiction treatment program can be vital to long-term client success. In fact, many people who need help with an addiction issue focus on finding a facility that has all of the physical amenities they feel they'll need in order to leave an addiction behind. However, the counselors, therapists, administrators and other professionals who work inside the walls of the treatment facility also have a vital role to play when it comes to client success in sobriety. In fact, the proper patient-to-staff ratio could differentiate a program that can succeed and a program that might be more likely to end in failure.
Setting a Baseline
---
Addiction treatment programs are often required to demonstrate that they have the proper number of trained professionals to assist with the problems their clients are facing. Unfortunately, the requirements can be a little difficult for the average reader to understand. For example, the Department of Veterans Affairs released a document pertaining to residential treatment for mental health, outlining all of the requirements facilities had to attain in order to meet approval. Here, facilities are required to maintain a resident-to-staff ratio ranging between 1 to 3 and 1 to 10, depending on the level of care provided and the number of patients enrolled. Facilities can even apply for a waiver, asking for different staffing levels. It would be difficult for an average person to read through documents like this and really understand what level is best, as the number seems to vary dramatically based on factors that might not even be disclosed to the average person.
Finding a Perfect Mix
---
In general, it's assumed that lower client-to-staff ratios would be ideal in addiction care. After all, if more staff members are available:
Emergencies can be attended to quickly
Individualized care is provided
Wait times are shorter
Crowding is rare
Studies of hospitals and staffing levels seem to bear out this assumption. For example, a study in the Journal of Nursing Administration found that higher nursing levels resulted in lower death rates and shorter hospital stays. It's clear that when a number of hands are available to pitch in, better care is provided. It's just common sense.
There can be some drawbacks to low rations, however. For example, high levels of staffing can translate into higher costs for clients, as each person helping with the addiction issue will be expected to receive a paycheck for that time. As a result, facilities that offer one-on-one care may be intensely expensive, as one staff member is always present with the person in treatment. Programs like this can also be a little stifling, as people aren't allowed to mingle and mix without therapists nearby. They may miss out on valuable peer interactions as a result, yet pay very high fees for this less-than-ideal care.
In the end, the proper ratio for an individual can vary, depending on that person's needs and that person's preferences. Some might like staff-to-client ratios of 1 to 4, while others might like a bit looser guidelines, so they can cut back on costs. It's a very private issue that no outside entity can really rule on.
At Alta Mira, we provide staff-to-client ratios that are much more stringent than those dictated by our industry, but we also work hard to ensure that our clients get the level of care they find most beneficial for them. It's just part of our customized approach, and we'd like to tell you more about it. Please call us to find out more.