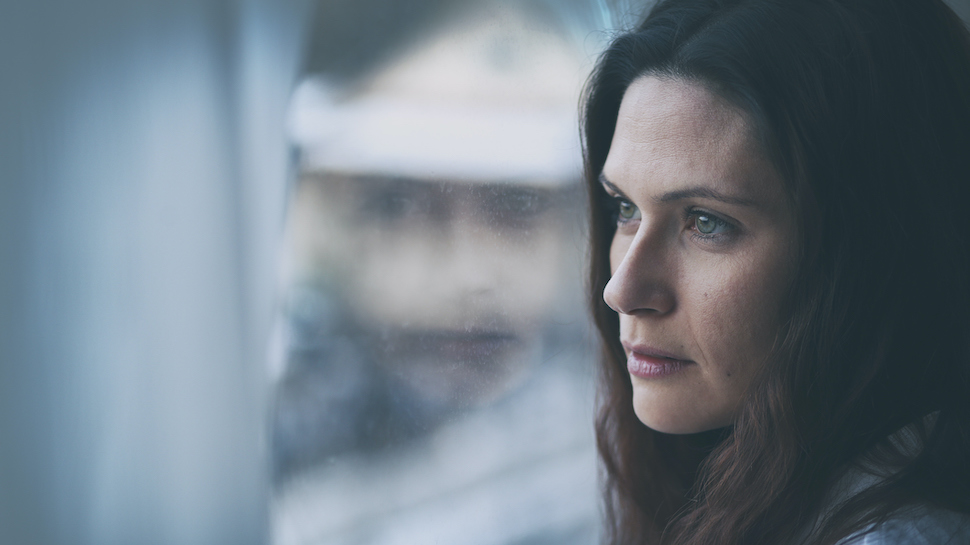 Xanax Addiction Treatment
Xanax Addiction Treatment
Alta Mira Recovery Programs is a world-class Xanax addiction treatment center in California treating substance abuse and co-occurring mental health disorders. Our unique therapeutic approach and expert staff ensure you or your loved one receives treatment and support needed for lasting change. Our evidence-based Xanax addiction treatments, including medically supervised detox, residential care, and therapy, offer the intensity and duration necessary to go beyond immediate recovery to help our clients attain greater independence.
Xanax is a safe prescription medication if used responsibly. But abuse of the drug can quickly open the door for Xanax drug addiction. Once this condition develops, it can be almost impossible to overcome without rapid, evidence-based intervention.
Xanax is one of the most popular and widely prescribed medications in the benzodiazepine class. It is used to treat anxiety and anxiety disorders, and sometimes for insomnia as well. Like all benzodiazepines, it can be highly addictive if consumption is heavy or continues for an extended period of time. Xanax is meant for short-term use only, and violating this recommendation is highly risky.
As a central nervous system depressant, Xanax brings on feelings of calm and relaxation, which makes it effective as medication and attractive for those who seek to self-medicate for mental health difficulties of all types. Xanax abuse occurs when someone takes it without a prescription to experience its pleasurable and relaxing side effects, and it is this behavior that so readily leads to addiction.
When a person becomes addicted to Xanax, the problem will escalate if left untreated. As the addiction progresses, it will significantly interfere with daily performance and cause a continuous decline in physical and mental health.
Xanax Addiction Treatment Overview
---
Once a physical and psychological dependence on Xanax develops, intensive treatment will likely be necessary to facilitate recovery. Residential Xanax addiction treatment programs can lead clients back to healthy habits and away from prescription drug abuse, which is often complicated by co-occurring mental health disorders and other types of substance use disorders that must be treated as well if lasting sobriety is to be maintained.
Treatment for Xanax addiction can succeed, as long as the person in recovery is willing to follow the guidance of their counselors and make a full commitment to sobriety. Individual, group and family therapy, medical detox services, lifestyle training, and mind-body healing techniques are just some of the elements included in comprehensive rehab for Xanax addiction, which can have a dramatic and lasting impact when it is customized to meet the needs of the individual.
Integrated Xanax Addiction Treatment at Alta Mira
---
Recovery at a residential Xanax addiction treatment center will help you regain control of your fate and future. At Alta Mira, healing and recovery will be your top priority: it must be, because everything important in your life—your job, your family, your capacity to grow and achieve as a human being—will be threatened if you don't get a handle on your Xanax drug addiction.
During our residential addiction treatment programs, you'll spend 30 to 90 days at our facility, depending on the depth and nature of your problem. Your Xanax addiction treatment regimen will include certain core elements, supported by evidence-based complementary approaches to healing.
The list of these treatment methods includes:
Medically-supervised detox
Individual counseling and therapy
Group/Peer-based therapy
Family therapy
Educational programs
Holistic healing practices (yoga, biofeedback, meditation, massage therapy, etc.)
Life skills and coping skills courses and workshops
Fitness and nutrition programs
Relapse prevention training and instruction
The goals of your residential Xanax addiction treatment plan are two-fold.
First, you'll be encouraged to pledge your commitment to sobriety. In your therapy sessions, you'll be supplied with the tools and perspectives you need to support your choice to stay off of Xanax and to make that decision stick.
Second, we will do everything we can to help you avoid relapse, which can become a chronic problem if you leave rehab unprepared for the challenges you'll face in the months and years ahead. Our addiction treatment specialists will offer you the very best in evidence-based treatment services at every stage of your recovery, and one of their primary objectives will be to help you identify triggers and other circumstances that might make you vulnerable to relapse.
While Xanax drug addiction will be the organizing point of your rehab for Xanax addiction, Alta Mira specializes in the treatment of co-occurring substance use and mental health disorders. Psychiatric troubles are at the root of many drug abuse problems, and our treatment plans are always customized to provide intervention for any and all mental and behavioral health issues you might encounter.
Integrated treatment at Alta Mira means that all of your medical conditions are given priority, simultaneously. We recognize—and soon you will, too—that residential Xanax addiction treatment programs have tremendous liberating potential, that they can help you transcend all of your health challenges, regardless of their nature and severity.
Why Choose Alta Mira for Residential Treatment?
---
The Alta Mira recovery experience is both memorable and transformative. Our addiction specialists and mental health experts will craft a specialized treatment regimen for you that will put you on a path to sustainable recovery and wellness.
If the person with Xanax addiction is a loved one, you can bring them to us with complete peace of mind. They will be in good and caring hands and have access to a full menu of effective Xanax use disorder treatment methodologies.
The list of recovery services available at Alta Mira includes:
Comprehensive Neuropsychological Testing and Assessment. Our evaluations will screen for all mental health and substance use disorders. Your treatment plan will be personalized to guarantee that all your symptoms of ill health are addressed.
World-Class Clinical Staff. Alta Mira treatment specialists are skilled, experienced, caring, and compassionate, and they are dedicated to helping you recover from Xanax addiction and any co-occurring mental health conditions that might put your long-term health at risk.
Medically-supervised detox services. If you quit Xanax cold turkey, the withdrawal symptoms may be overwhelming and make your sobriety impossible to maintain. The medical detox program at Alta Mira is designed to ensure your safety as you make the transition to a drug-free lifestyle, which involves the gradual reduction of Xanax doses until your need for it dissipates.
Individualized Treatment Plans. Your treatment plan will include extensive and intensive daily therapy, and you'll be introduced to other healing methodologies that have helped so many people choose sobriety and good mental health over substance abuse. Since everyone's medical needs are different, your menu of treatment options will be carefully chosen to meet your individual requirements.
Luxurious Facilities and Environment. Our facility is located near the historic Golden Gate Bridge in Sausalito, California. At Alta Mira, you'll be treated to amazing views in a peaceful and relaxed setting, where your comfort and convenience are paramount. When you come to Alta Mira, all of your personal needs will be attended to, even as you receive the best in evidence-based medical care.
At Alta Mira, we are dedicated to the proposition that recovery from Xanax addiction requires the rejuvenation of mind, body, and spirit.
What to Expect the First Day
---
When you arrive at Alta Mira to begin your residential Xanax addiction treatment program, we'll extend every effort to make you feel welcome and at home. The Alta Mira rehabilitation experience will begin as soon as you enter our facility—your physical, emotional, and spiritual comfort is always our first priority, right from day one.
Here's what will happen on your first day at Alta Mira:
Immediately upon arrival, you'll review your admissions paperwork with one of our experts, to make sure everything has been taken care of and that all of your questions have been answered.
Next, you'll be given a guided, in-depth tour of our facilities, so you can familiarize yourself with our program, policies, and amenities.
During your tour, you'll have opportunities to meet and introduce yourself to staff members and peers, although you can skip this if you'd rather wait until later.
After the tour, you'll be able to retreat to your room to relax and rest, and if you want to continue exploring facility grounds, you'll be free to do that on your own as well.
After a good night's sleep, you'll meet with a staff psychiatrist the next day to begin neuropsychological testing and assessment. This thorough evaluation will provide vital information about the overall state of your health, and about the various mental and emotional difficulties that must be addressed by your Xanax addiction treatment program.
Your first day at Alta Mira is only the beginning. But it still represents an important milestone in your quest for recovery from Xanax addiction.
Your Alta Mira Recovery Programs Experience
---
Alta Mira is a luxury drug and alcohol rehabilitation facility, delivering an experience that is as memorable as it is health-restoring. When you come to stay with us, you'll sleep and rest and dine in the height of comfort, surrounded by gorgeous vistas, tranquil gardens, and a serene atmosphere that perfectly supplements your addiction recovery program.
Our innovative Xanax addiction treatment center program is carefully structured to lead you from the wilderness of drug dependency into the light of lasting sobriety. Our treatment experts will value you as an individual, and they will validate you with compassion and empathy as they offer you the very best in modern addiction treatment methodologies.
As you move through treatment, you'll be given a unique opportunity to recreate your future and restore your health to an optimal state. Your individual, group, and family therapy sessions, combined with alternative and complementary healing therapies and practices, will help you recover everything that you've lost, and more.
Your emotional, psychological, physical, and spiritual health will all improve during your time at Alta Mira, as long as you are prepared to give your recovery process the time and attention that it—and you—deserve.
Lasting Change for a Better Life
---
Xanax addiction is a long-term threat to your health and happiness. It shouldn't be your destiny, and it doesn't have to be if your commitment to recovery is sincere and uncompromising.
Alta Mira has the experience, expertise, and dedication to the mission to help you achieve permanent sobriety. Our residential Xanax addiction treatment center program is administered in an environment completely tailored to promoting health, healing, and nourishment of mind, body, and spirit. A better way and a better life are within your grasp, and we are here to help you reach your most important life goals.
If you are ready to begin your journey back to good health, please contact us today to learn more about our innovative addiction recovery programs.
---