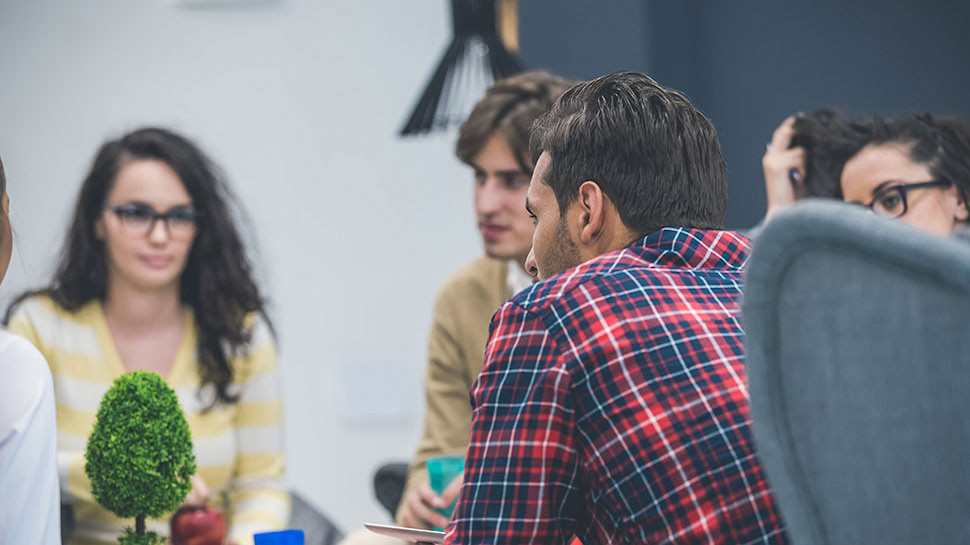 Helping a Loved One Who Needs Treatment
Helping a Loved One Who Needs Treatment
When you call Alta Mira to get help for your friend or family member, it is a loving intervention. We are here to support you and your loved one every step of the way.
Substance abuse impacts everyone who cares about the alcoholic or addict. If you have a loved one who is suffering from substance abuse, it's perfectly normal to feel a range of emotions, from frustration, to intense anger, and even hopelessness.
At Alta Mira, our experienced clinicians will provide your loved one with the most sophisticated treatment and care available. We create an atmosphere of care and kindness, where your friend or family member will be supported as they engage in a personalized program to address and resolve the issues that contribute to their substance abuse. Understanding how important you are in their life, we will seek your input regarding their treatment, and we will keep you updated on progress and recovery plans (with their permission of course). The support of friends and family is one of the key elements in lasting sobriety, so we thank you for taking an active role in your loved one's recovery.
When you call to find out how we can help your friend or family member, our conversation are always 100% confidential. If your loved one is ready to consider addiction treatment, we can include them on the call. If not, we can just have a discussion about your concerns.
Overcoming Addiction Challenges
---
With the right treatment, there is good reason to believe that your loved one will overcome their struggles with addiction. Our highly personalized programs utilize the most advanced treatment methods available, and our experts are among the best in their respective areas of expertise. We work to help your loved one resolve the root causes of their substance abuse issues, liberating them from the need to self-medicate. Even if your friend or family member has already been through treatment but is struggling to maintain sobriety, our customized program can make all the difference in helping them achieve lasting recovery.
Here are some factors to consider when deciding on an addiction treatment program for your loved one:
Benefits of Integrated Treatment
---
It's possible that your loved one is suffering from a co-occurring mental or physical health disorder that is adding to his or her desire to drink or use drugs. Most people seeking addiction treatment also have disorders such as anxiety, depression, or trauma that need to be addressed in order to sustain long-term recovery. While you are in treatment at Alta Mira, you will receive a full psychiatric interview and battery of tests that are chosen for your specific needs.
In-depth neuropsychological testing is essential to determine a correct diagnosis and effective treatment plan, so Alta Mira's renowned specialists offer the most sophisticated diagnostic assessments available. This helps make sure that we are treating the underlying issues, not just the symptoms of the addiction.
If your loved one suffers from co-occurring mental health issues, it is essential that they receive care for both their addiction and their other issues. This will gives them the best possible chance for lasting recovery.
Importance of Individualized Care
---
When clients first walk through our doors, many of them don't know that there may be an untreated mental health issue which is contributing to their struggle with addiction. Treating the symptoms of the addiction will not be enough since the root cause of the problem remains unrecognized and untreated. Through our comprehensive testing, assessment and evaluation process, we arrive at an accurate diagnosis. This enables us to identify and address any underlying and co-occurring disorders, so that you may find a manageable path to sobriety and recovery.
Alta Mira specializes in dual-diagnosis treatment programs, helping our clients find true resolution for the obstacles that have fueled their addiction struggles.
If Your Loved One is Not Willing to Go to Treatment
---
Your loved one may not be ready or willing to enter treatment for their addiction, even after you and your family have expressed concern. Since getting an alcoholic or addict to treatment is essential for their recovery, we recommend that families engage the services of a professional interventionist.
Interventionists can help family members align around goals and boundaries, so that the intervention has the best possible change of success. Our Admissions Advisors can help connect you with a professional interventionist and arrange safe transportation to our facility.
Including Family Members in Treatment
---
It's important that the program you choose has a policy of involving you closely in your loved one's treatment. In addition, the treatment should include family programming that helps you heal and teaches you how best to support your family member's recovery. At Alta Mira, we understand that you likely have valuable insight into your loved one's addiction. Therefore, we invite you to contribute information about your loved one and to participate in our Family Program, and we keep you informed regarding progress and future plans for your friend or family member.
When you call us, our admissions counselors will answer all of your questions and guide you through the factors you need to consider when choosing a treatment center. We're here to listen. Even if you're not sure your loved one needs treatment, we invite you to tell us your story. We talk to people in your situation every day, and may be able to help ease your concerns. Please reach out and contact us when you're ready.