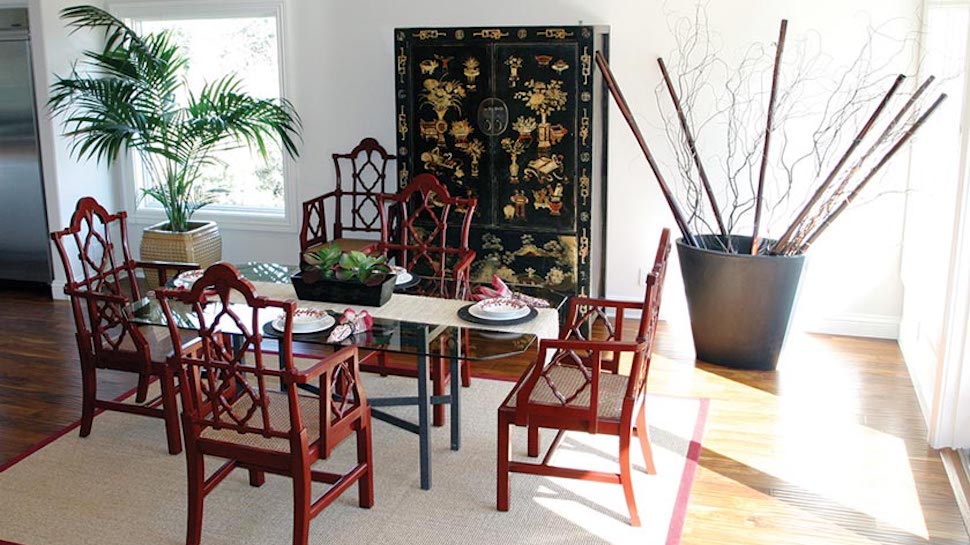 Dining
At Alta Mira, we aim to provide the highest quality services to you. We've assembled a world-class clinical team so you get the most advanced treatments. We've designed a beautiful campus in a breathtaking location. We've created an extraordinary schedule of inspirational activities, both on and off-campus, to encourage self-care and spiritual fulfillment. And we have recruited amazing chefs to craft gourmet menus that both delight and nourish you.
At Alta Mira, we know just how important it is for you to enjoy delicious and healthy food during your recovery process. Your brain and body need to be fueled with a diet that promotes healing and repair from sustained substance use. Recovery is supported when you experience the simple joy of sharing a meal and reconnecting with the positive feelings that arise from taking good care of your body. And you'll connect with other residents while you eat in the community dining room.
Not only does our Executive Chef design a daily menu that includes three top quality meals a day, but we also provide you with around-the-clock healthy snacks and beverages. In addition to a number of entrée and side dish options available at each meal, we provide an array of fresh fruits and vegetables at our full salad bar.
Our chefs source the finest ingredients available for each of your Alta Mira meals. We choose meat, poultry, seafood, fruits, and vegetables from the best local suppliers who focus on organic and sustainable practices.
Food Allergies and Dietary Preferences
---
When you arrive at Alta Mira, you will meet with our Nutritionist and Executive Chef to talk about your food preferences, restrictions, special dietary needs or allergies. Because we are committed to providing you with the highest quality care for your unique needs and desires, we do our best to accommodate all of your personal culinary requirements.
Sample Menus
---
Here's what to expect when you dine with us.
Breakfast
Frittata with Tomato, Red Onion, Scallion, Mushroom and Cheese
Croissant Sandwich with Heirloom Tomato, Egg, and Lettuce
Berry Smoothie and Green Smoothie with Protein
Rice Porridge with Cinnamon
Pork Bacon and Sausage
Turkey Bacon and Chicken Apple Sausage
Lox and Bagels
Sliced Melons & Mixed Berries
Breakfast Pastries
Lunch
Grilled Beef Tri Tip with Horseradish Cream – Gluten/Nut Free
Jumbo Lump Crab Cakes with House Remoulade Sauce – Nut Free
Roasted Garlic Mashed Potatoes – Nut Free
Grilled Asparagus – Gluten/Dairy/Nut Free
Sautéed Summer Squash – Gluten/Dairy/Nut Free
Dill and Honey Glazed Carrots – Gluten/Dairy/Nut Free
Quinoa and Vegetable Salad – Gluten/Dairy/Nut Free
Roasted Beet Salad with Goat Cheese – Gluten/Nut Free
Salad Bar
Dinner
Red Curry Shrimp – Gluten/Dairy Free
Montreal Seasoned Skirt Steak – Gluten/Dairy Free
Roasted Red Bliss and Yukon Gold Potatoes – Gluten/Dairy Free
Roasted Cauliflower – Gluten/Dairy Free
Steamed Green Beans with Caramelized Shallots – Gluten/Dairy Free
Salad Bar
Chocolate Chip Cookies
Please contact us with any questions. We are here to listen when you're ready to talk.