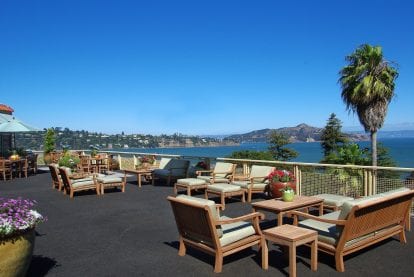 World-Class Residential Treatment for Addiction

Alta Mira is a premier residential treatment center and intensive outpatient program specializing in alcoholism, drug addiction, and complex co‑occurring disorders.
Sophisticated Treatment for Addiction and Mental Health
Our innovative clinical programs and exceptional Sausalito location give you an opportunity to nourish your mind, body, and spirit. We go beyond the treatment of alcoholism, substance abuse, and co-occurring disorders to help you identify and heal underlying issues so you can achieve lasting recovery.
Our Campus On The San Francisco Bay
Alta Mira is located in the Bay Area of Northern California, just across the Golden Gate Bridge north of San Francisco. We offer a magnificent and serene setting with panoramic views of the San Francisco Bay, lovely gardens, and the casual elegance of a historic hotel.
View Our Campus
We're here any time of the day. Let's talk.
Connect with one of our compassionate treatment experts.
Our Treatment Programs
We customize our addiction and co-occurring disorders programs to address your diagnosis and meet your unique treatment needs.
Extraordinary Treatment Experiences
We are committed to providing you with the most compassionate, sophisticated addiction treatment available.