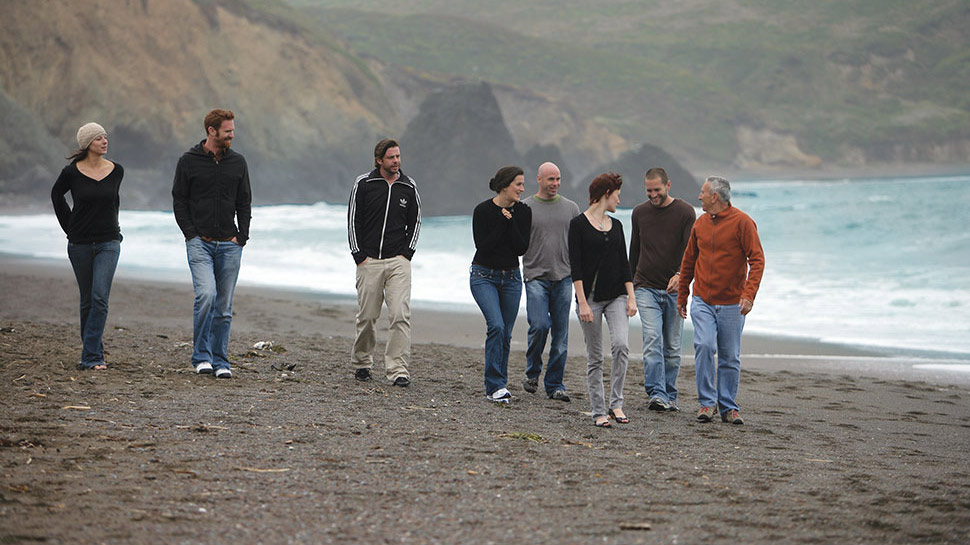 90-Day Comprehensive Program
90-Day Residential Drug and Alcohol Treatment Program
Our 90-day drug and alcohol rehab program may help you find a long-term resolution.
Because long-term treatment produces the most successful results, the Alta Mira experts created the a comprehensive 90-Day residential drug and alcohol rehab treatment program. Our best-in-class specialists personalize this comprehensive program based on our extensive assessments and diagnostics, making your treatment plan a perfect fit for you. Along with our highly advanced clinical care, we integrate a mind-body-spirit approach to ensure that all of your needs are addressed.
90-Day Rehab Programs for Drugs and Alcohol
---
If you want or need truly comprehensive care for complex addiction issues and co-occurring disorders, we have created this program for you. Research clearly indicates that drug and alcohol 90 day rehab programs are significantly more effective than treatment lasting fewer than 90 days. For this reason, we designed a long-term program that allows for deeper work on key recovery skills and relapse prevention.
Your treatment starts with our highly advanced medically-supervised detox. Then, our neuropsychologist engages you in comprehensive diagnostic testing and assessment, the results of which help us to design the best treatment plan for your needs and goals. Equipped with your assessment results and treatment plan, you begin participating in our full clinical program, which includes:
At least 3 individual therapy sessions per week with your primary therapist
Daily group therapy
Trauma-Informed Psychodrama
Educational classes to empower your recovery
Individual spiritual counseling sessions
In-depth family work and the option for loved ones to attend multiple 4-Day Family Programs
Equine experiential
Rejuvenating holistic services
Eye Movement Desensitization and Reprocessing (EMDR) as clinically indicated
Continuing Care and aftercare planning
Intensive workshops available for clients in their second and third months of treatment

Trauma (3 days)
Money and Recovery (3 days)
Shame and Resilience: Rising Strong™ (3 days)
Grief & Loss (3 days)
Spirit Walk (1-day)

Additional work in 12-step recovery (or alternatives), spirituality and family relationships
Collaboration with your doctors, therapists and other care professionals who referred you
Options for double occupancy or private accommodations
Opportunity to bring a pet with you (with private accommodations only)
Why a 90 Day Treatment Program is Helpful
---
Addiction is a disease with physical, psychological, spiritual and relational components. Just stopping the use of a drug doesn't teach us anything about how to maintain sobriety. It takes time to learn how use the skills taught in treatment. Longer-term treatment provides the opportunity to learn and practice these skills.
We offer both a 30-day program and a 90-day program. The 30-day inpatient drug and alcohol program is designed for people who are in treatment for the first time, have a straightforward detox, and do not have significant mental health or medical issues. For other clients, who have had treatment before but were not able to maintain sobriety, our 90-day program can give them the time and support to get through a difficult detox, stabilize their mental and physical health issues, establish healthy recovery habits, learn to develop a peer support system, and participate in intensive workshops.
National Institute of Drug Abuse: NIDA research supports the idea that increased lengths of stay predict a greater likelihood that a person will stay sober. Other studies have found similar results in improved outcomes based on time in treatment.
Remaining in treatment for an adequate period of time is critical.
The appropriate duration for an individual depends on the type and degree of the patient's problems and needs.
Research indicates that most addicted individuals need at least 3 months in treatment to significantly reduce or stop their drug use and that the best outcomes occur with longer durations of treatment.
Recovery from drug addiction is a long-term process and frequently requires multiple episodes of treatment. As with other chronic illnesses, relapses to drug abuse can occur and should signal a need for treatment to be reinstated or adjusted.

At Alta Mira, we make it our purpose to create positive treatment experiences that lead to lasting recovery. If you're interested in our 90-Day drug and alcohol treatment program, we will work with you to determine if it's truly your best option. In general, this program is the right choice if any of the following apply:
You've struggled with relapse in the past
You have had one or more prior residential treatment episodes
You have complex detox needs (e.g. opiates, benzos, etc.)
You need to address co-occurring behavioral, psychiatric, or medical issues
You face legal, relationship or career consequences due to addiction issues

Our admission counselors go above and beyond to help you arrange your life to accommodate a stay of 90 days. We believe strongly in both a longer program and in your upfront commitment to a full course of treatment. Therefore, when you commit to 90 days of treatment at the time of registration, you receive a significant discount compared to 30-Day pricing. If you change your mind and decide on a shorter length of stay, we will refund the unused balance on your account.
At Alta Mira, our compassionate team offers you the highest quality care available. During your quest to embrace your brightest future, we keep you as comfortable as possible in our luxurious treatment center in California overlooking the San Francisco Bay. Please contact us when you're ready to learn more about how we can help you.