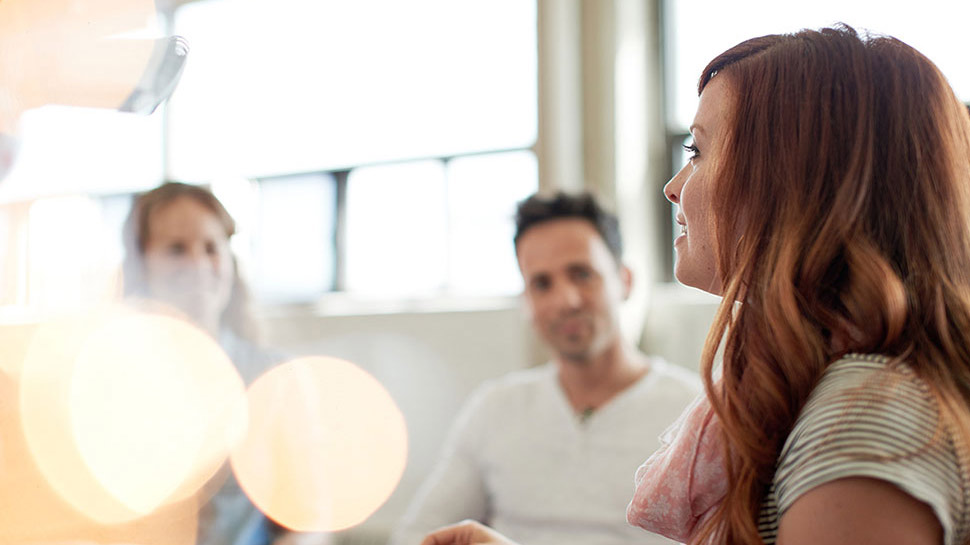 Intensive Workshops
Our intensive workshops have been designed to be meaningful, engaging, and helpful in maintaining sobriety after treatment.
We believe you are the artist in charge of your life's design, and you have the power to resculpt your life in a beautiful new way. In order to help clients prevent relapse, our clinical team identified a number of issues that can contribute to relapse after treatment.
Benefits of Longer-Term Treatment
---
In addition to helping you overcome addiction, Alta Mira's comprehensive treatment program helps you heal from past trauma, engage in relationships in a positive way, grow spiritually, and create the life you want. Our intensive workshop series supports deep recovery work, allowing you to create your healthiest possible lifestyle and relationships.
Alta Mira's Transformational 90-Day Program gives you the opportunity to participate in one or more of our extraordinary intensives. Led by renowned experts in their fields, our inspirational intensives last between 1 and 4 days and provide you with the support you need to participate in this life-changing recovery work. Our residents routinely tell us that our intensive workshops mark a turning point in their lives.
Our Intensive Workshops
---
We currently offer a number of intensives in core recovery areas for clients:
Trauma: Discovering Resiliency, focused on healing from trauma, grief and loss
Grief and Loss: Surviving a Loss
Shame and Resilience: Rising Strong™: The Reckoning, The Rumble, The Revolution.
Having the Best Relationships of Your Life, focused on building healthy relationships in sobriety
Thriving in Recovery: Cultivating well-being and resiliency
These workshops provide a safe place to go deeper on topics important to recovery. Because of the intensive nature of the workshops, they are only available to clients who have successfully completed the 30-Day Core Program.
If you would like more information on our intensive workshops, please contact one of our Admissions Specialists.