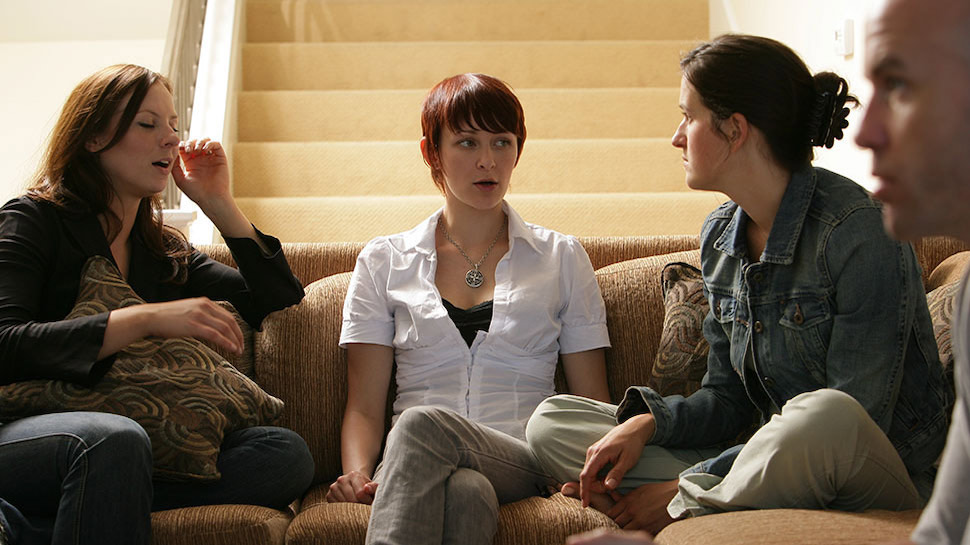 Referring a Client to Alta Mira
Referring a Client to Alta Mira
When you have clients who need a highly effective residential program for addiction and co-occurring disorders, Alta Mira will work with you to ensure they receive the best quality care.
We respect the therapeutic alliance you have developed, and we are committed to a collaborative relationship with you throughout the treatment process, from the initial intake assessment to continuing care once your client leaves our facility.
What Your Client Can Expect at Alta Mira
---
After your client arrives at Alta Mira, they receive the most advanced and comprehensive psychological, vocational, and cognitive testing and assessment available, included in the price of treatment. If necessary, they undergo 24/7 medically-monitored detoxification, during which time we keep them as comfortable as possible with appropriate medications and private rooms overlooking the San Francisco Bay. After detox, your clients join the rest of our residents in our main campus, and we create highly personalized treatment plans that respect their life experience, goals, and aspirations.
Our program is based on evidence-based treatment modalities, including Cognitive Behavioral Therapy (CBT), Dialectical Behavior Therapy (DBT), and Mindfulness-Based Relapse Prevention (MBRP), integrated with holistic services, experiential therapies, and a variety of peer support and 12-step options. With our team of renowned psychiatric, medical, and clinical addiction and dual-diagnosis experts, we are able to provide the best quality treatment for clients with high-acuity co-occurring disorders.
Our world-class treatment programs also include:
At least two individual therapy sessions weekly with your client's primary therapist, as well as daily process groups
A staff-to-client ratio that provides significant weekly contact with medical, psychiatric and neuropsychological teams. During the day, our clinical staff-to-client ratio is approximately 1:2. During the evenings, the ratio is 1:3, and overnight it is 1:6.
Daily educational programming on topics covering the biological, social, spiritual, physical, and psychological aspects of addiction
Intensive workshops on resiliency, codependency, relationships, relapse prevention, forgiveness, and spirituality for clients in treatment more than 30 days
Four-day Family Workshops held every 4 weeks
Comprehensive discharge and relapse prevention planning
How We Work With Referring Professionals
---
Direct communication with the Clinical Director to discuss any intake considerations
A discussion with your client's assigned primary therapist within 24 hours of admission to gather a more detailed clinical summary from you
Opportunities to make suggestions regarding your client's treatment plan throughout the course of treatment
A personal invitation to visit the facility and meet the staff
Permission and encouragement, when clinically appropriate, to have clinical sessions with your client while they are in treatment with us, either in person or via telephone
A weekly telephone progress report from your client's assigned primary therapist
Opportunities to participate in the weekly multidisciplinary treatment plan meeting, either in person or via phone or written correspondence
Our commitment to contact you immediately if anything unusual or unexpected occurs with your client, i.e. early termination from treatment, relapse, emergency, etc.
Collaboration in the discharge planning and continuing care recommendations.
And, of course, your client will be referred back to you for follow-up and ongoing continuing care.
If you have any questions about what we can do for your clients, please contact us at any time. We are happy to schedule a tour with you, where you can meet our clinical team. In our beautiful and peaceful environment, the Alta Mira team provides your clients with the most sophisticated residential treatment available. Our collaborative relationship empowers
Our Collaborative Care Approach
---
To ensure the highest level of clinical excellence, we use the collaborative care model of treatment. We recognize the role of the referent is vital not only to the client but also to all agencies treating the client. This extensive multidisciplinary team approach allows for integrated communication across all clinical and medical disciplines, working to achieve successful and sustainable treatment outcomes. The importance of family communication and collaboration with our clinical team is another essential component of our treatment approach. Our goal is for each client to feel nurtured and cared for while engaging in a shared experience of community from the moment they enter our doors, throughout the treatment continuum.
Our high staff-to-client ratio provides significant contact with medical, psychiatric, and neuropsychological teams
Family involvement includes an intensive monthly 4-day family program, family therapy sessions, weekly family updates, and participation in continuing care planning (with consent)
Our highly skilled addiction and mental health professionals provides care in coordination with external clinical healthcare providers, including referring professionals
Our team uses comprehensive neuropsychological and psychological testing, assessment, and psychiatric evaluation to drive clinical decision making
We adapt empirically-based treatments within an individual clinical context to achieve improved health outcomes