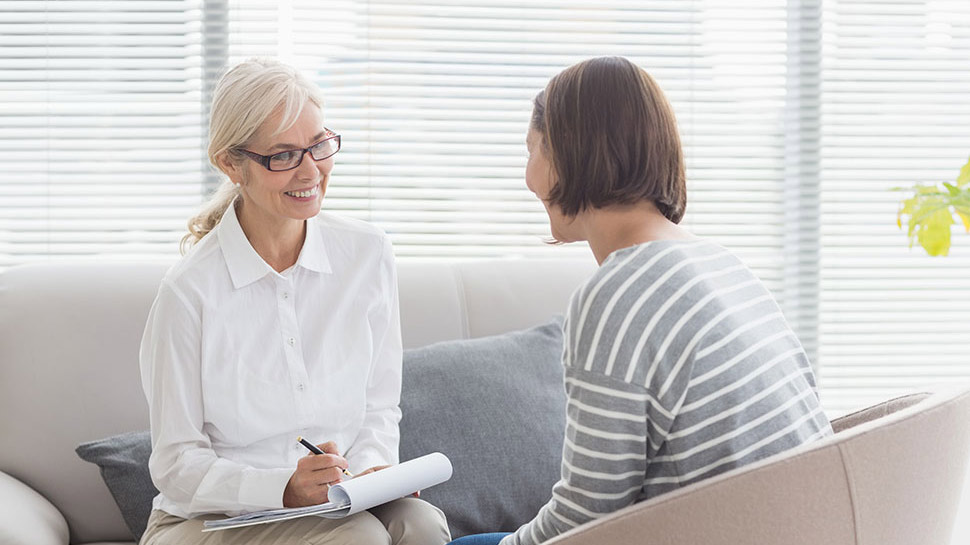 Admissions Process
Our Admissions Specialists will help you feel safe and supported as you begin your transformational journey at Alta Mira.
Once you make your decision to get treatment for alcohol or drug addiction, we aim to make it as easy as possible for you to join us. We do everything we can to help you with the transition, including helping you arrange the details of your life for treatment. We want you to focus on what's most important: your rejuvenation and healing.
We're Here For You
---
Whether you're seeking treatment for yourself or someone you care about, asking for help is the very first step toward recovery. We recognize this first step alone may be one of the hardest steps in the process of change.
We don't use a busy call center. Our caring staff handles all of your calls personally and are happy to answer any questions you have about our treatment program or provide suggestions on how you can best prepare.
Getting Started
---
When you decide to begin your recovery journey with us, we are ready to guide you through the first phase of admission.
Your admissions specialist will conduct a preliminary phone assessment in which you share with us your reasons for seeking treatment, your current symptoms, medical and treatment history, and any other relevant information about your circumstances. If feasible, we also recommend arranging a tour of our facility to get a better understanding of our program and how it will help you.
When you decide you are ready begin treatment with us, we choose an arrival date and request a deposit to reserve your spot. We'll also send you an admissions package and guide you through the paperwork necessary to start treatment.
Admissions Process Steps
---
We understand beginning the treatment process for yourself or a loved one can be a difficult time. While every experience varies depending upon the individual needing treatment, you can expect the following steps in our admissions process:
Preliminary Information

Phone Screening
Clinical Review of Psychiatric History and Documentation

Assessment

Initial Face-to-Face Meeting
Clinical Admissions Assessment

Preparation

Treatment Team Review and Notification
Admissions Date Confirmation
Admission/Intake
The dedicated staff at Alta Mira will guide you along the way to ensure the most effective care for yourself or your loved one.
Arrival at Alta Mira
---
When you arrive at Alta Mira, you'll be greeted by staff who understand the feelings of apprehension, fear, and relief so many clients have when they arrive. We'll help you transition into treatment comfortably so we can begin our work together.
Here is what you can expect upon arrival:
Admissions paperwork review with your admissions specialist to ensure you understand and are comfortable with the process.
A tour of the facilities to familiarize you with our program and policies.
A chance to settle in—time in your room to adjust to your new surroundings, get to know some of your peers, and explore our common rooms and beautiful outdoor spaces.
On your second day, you'll meet with your psychiatrist to begin our in-depth neuropsychological and psychological testing and assessment process that allows us to establish diagnostic clarity and create a comprehensive treatment plan that fully addresses your goals and needs.
We strive to make your time at Alta Mira as comfortable and beneficial as possible. Our staff is present 24 hours a day to offer support and provide the best recovery experience available to help you create a more rich, stable, and authentic life.
Please contact us today to start the admissions process or to ask any questions you may have about our program. Together we can determine if Alta Mira is the right fit for you.