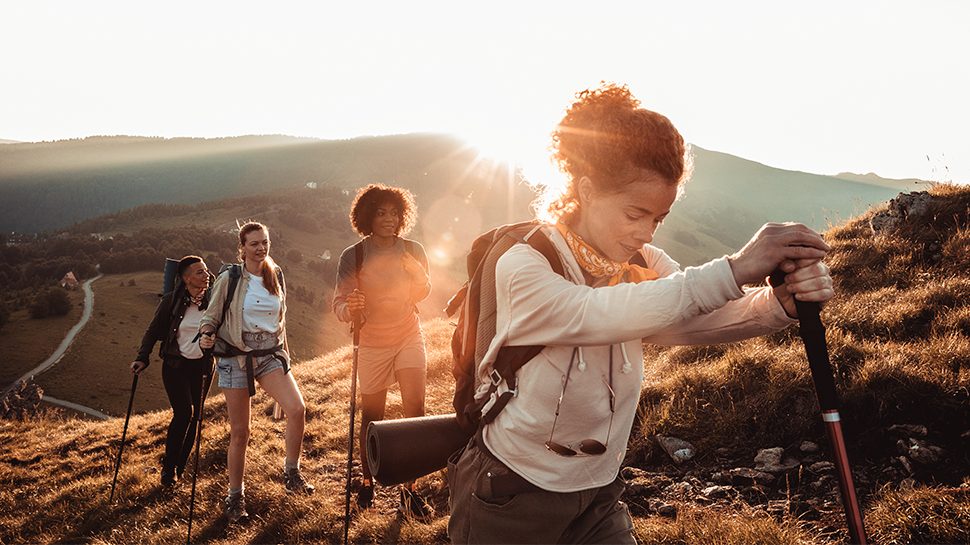 Luxury Prescription Drug Rehab
Prescription Drug Rehab
Prescription drug abuse is at epidemic proportions in the United States. The misuse of prescription drugs has the potential to escalate to devastating consequences for individuals using the medications, as well as affect those who surround them. Medications abused most often within the U.S. include opioid pain relievers, central nervous system depressants, and stimulants. Regardless of an individual's rationale for using prescription drugs non-medically, the action has a significant impact on their mental and physical health. Although the abuse of prescription drugs can have serious effects on one's life, effective prescription drug rehab and treatment is available to overcome this issue.
What Is Prescription Drug Abuse?
---
The misuse of prescription drugs describes any consumption of prescription drugs, whether intentional or unintentional, that does not adhere to the manner in which it was prescribed or the use of prescription drugs by someone they were not prescribed to. Taking prescription drugs in order to "get high" or feel a sense of euphoria is known as prescription drug abuse. Non-medical use of prescription drugs, or taking a prescription for any use other than medical concern, also falls into the category of misuse and abuse.
The three categories of drugs most commonly abused are opioid pain relievers, central nervous system (CNS) depressants, and stimulants.
Opioid pain relievers are typically prescribed to treat acute or chronic pain. Examples of common prescription opioids include OxyContin and Vicodin.
Central Nervous System (CNS) depressants are typically prescribed to treat psychiatric conditions such as sleep disorders or anxiety. Examples of CNS depressants include Xanax and Ambien.
Stimulants are typically prescribed to treat attention deficit disorders (i.e. ADHD). Popular examples of stimulants include Adderall and Ritalin.
Prescription Drug Addiction Facts and Statistics
The United States has witnessed a dramatic increase in the misuse and abuse of prescription drugs over the course of the past two decades. Approximately 54 million Americans have misused or abused prescription drugs within their lifetime.
Young adults, age 18 to 25, are the age group most affected by prescription drug abuse. It is estimated that an average of 5,784 adolescents per day abuse prescription drugs for the first time in the typical year. Older adults are also at significant risk for misusing and abusing prescription drugs, although they are more likely to do so unintentionally than their younger counterparts.
The abuse of prescription drugs has been accompanied by a substantial increase in emergency room visits, hospitalizations, accidental overdoses, and unintentional deaths since 1999. A demonstration of the severity of the prescription drug abuse epidemic is reflected by the following statistics:
Nearly 12 percent of Americans that reported using prescription medications for non-medical purposes met the clinical definition of prescription drug abuse disorder.
Unintentional deaths due to opioid prescription drug overdose have more than quadrupled since 1999.
The Centers for Disease Control and Prevention (CDC) states over 70% of the nearly 71,000 drug overdoses deaths in 2019 involved an opioid.
Effective World-Class Prescription Drug Rehab and Treatment Center at Alta Mira
---
If you are concerned about your own or someone else's use of drugs, it may be time to seek professional prescription drug rehab. Prescription drug addiction has devastating effects on one's health and wellbeing. The process of ending the abuse of prescription drugs can be challenging and is best accomplished at a residential treatment facility using evidence-based therapies, integrated treatment for co-occurring disorders, active peer support, and a focus on relapse prevention. Ceasing the use of prescription drugs, specifically opioid pain relievers, can cause a person to have serious withdrawal symptoms, making an inpatient prescription drug abuse program the best option for someone to safely detox in a supporting and professional environment to work through addiction for a lasting recovery.
Our caring team at Alta Mira will provide you or your loved one with a customized treatment plan and the skills and tools needed to prevent future relapses. At our luxury prescription drug rehab, you can expect:
A safe and successful detox
Reduction and elimination of withdrawal symptoms
Prevention skills for future relapse
Diagnosis and treatment of any co-occurring mental health disorders
Tools for gaining control of your life
When clients first walk through our doors, many are unaware they may have an untreated mental health issue that is contributing to their struggle with addiction. Treating the symptoms of the addiction alone may not lead to lasting recovery if the co-occurring disorder remains unrecognized and untreated. Our approach provides for the most accurate diagnosis possible, enabling our team to customize an effective prescription drug addiction treatment plan to fit your unique needs, providing a pathway to a more authentic, productive, and healthy life.
Signs and Symptoms of Prescription Drug Abuse
---
Prescription drug abuse may not be immediately noticeable to friends and family members. Taking prescription medication according to a physician's instructions is normal and occasional unintentional misuse can occur, but when an individual begins to abuse medication they may begin to exhibit more obvious symptoms of abuse.
Signs that someone may be addicted to prescription drugs include:
Demonstrating physical symptoms of use (i.e. slurred speech, lack of coordination)
Dramatic changes in lifestyle related to sleep and diet
Significant changes in mood or behavior
Sudden increase in consumption of their prescription
Borrowing money to buy prescription drugs from another individual
Becoming secretive about prescription drug use
Filling multiple prescriptions for the same form of medication
Asking or taking prescription drugs from a friend or family member
We're Here to Help.
Call Today.
Causes and Risk Factors of Prescription Drug Abuse
---
Individual rationale for misusing or abusing prescription drugs varies significantly from person to person. Specific demographics, including women and young adults, are at an increased risk for abusing prescription drugs. Reasons for misusing or abusing prescription drugs can range from pain management to the need to feel euphoric. The majority of those who report using prescription medication non-medically also report having obtained the medication from their friends or family members. Access to prescription drugs has commonly been cited as a major driver of the prescription drug addiction epidemic in the United States. Due to the fact that prescription drugs can be obtained from a visit to a physician, many people are under the impression that prescribed medications are not as dangerous as illicit drugs. The misconception that prescription drugs cannot be abused in the same way as illicit drugs has the potential to contribute to unintentional misuse and even overdose.
Additional reasons given for misusing or abusing prescription drugs include:
Recreation
Focus
Alcohol use
Being under the influence of additional drugs
Mental health
Grief or emotional coping
To relax
Social pressure
Health Consequences of Prescription Drug Addiction
The misuse and abuse of prescription drugs can have severe health consequences. The impact that prescription drugs have on the body ranges from acute to chronic, as well as indirect to direct effects. The severity of the influence prescription drugs have on the human body is dependent upon the medication and the dose taken, as well as the frequency of use. Prescription drug abuse not only impacts the individual using the drugs, but it can also put others at risk, especially infants born to pregnant women using prescription drugs.
The use of opioid pain relievers is associated with acute effects, including but not limited to:
Feelings of tiredness or exhaustion
Nausea
Constipation
Respiratory distress
Overdose or death
The use of CNS depressants is associated with acute effects, including but not limited to:
Slurred speech
Shallow breathing
Feelings of tiredness or exhaustion
Disorientation
Lack of coordination
Overdose or death
The use of stimulants is associated with acute effects, including but not limited to:
Increased temperature or fever
Paranoia
Increased heart rate
It is especially concerning for older adults, those 50 and older, to misuse or abuse prescription drugs, as they are the age group most likely to experience adverse health effects from medications. Older adults are more likely to experience negative health outcomes due to the fact that they are at risk for increased sensitivity to medications, and are more likely to have slower metabolisms and slower elimination of medication from their bodies. This population is at an increased risk for medication misuse as they are more likely than other age groups to be prescribed medication for anxiety, sleep disorders, and chronic pain. Those belonging to this age group are also more likely to be affected by combining alcohol with prescription drugs, leading to unintentional overdose.
Knowing When It's Time for Prescription Drug Rehab
---
Getting help for prescription drug addiction is vital. But making that first step toward this important and potentially life-transforming move can be challenging for anyone who has tried to manage addiction on their own. Residential treatment for prescription drug abuse is most effective because it allows an individual to focus on treatment for an extended period of time while learning the necessary skills for returning home and avoiding a relapse. Prescription drug addiction treatment is tailored to each individual and typically includes:
Detox
One-on-one therapy
Group therapy and peer support
Educational programs
Family therapy
Experiential and holistic therapies
Intensive workshops
Fitness/recreation
Relaxation strategies and stress management
Learning how to avoid relapses
Relapse prevention is an important part of treatment and includes learning what triggers prescription drug use, how to avoid triggers, lifestyle changes, and learning and using healthy coping strategies.
We understand that in order for prescription drug rehab to be successful, we must listen closely and truly understand your needs, aspirations, personal history, and treatment goals. All members of our care team align closely with you so that you feel safe, respected, and ready to do your work. With this approach, Alta Mira co-creates a profound healing experience with you so you can achieve your recovery goals and reclaim your life.
How to Help a Loved One Get Treatment for Abusing Prescription Drugs
Addiction is not a choice nor a sign of weakness. It is a condition of the brain that can respond to targeted treatment. When your loved one comes to Alta Mira, they will finally have a chance to be free from the debilitating effects of prescription drug abuse.
While you can have an influence on your loved one's decision to get help and seek treatment at a prescription drug rehab, an individual struggling with prescription drug addiction must take ultimate responsibility for their own recovery. Your support and encouragement may be what will finally convince them to seek help for their struggles with prescription drugs.
The Challenge. Helping a loved one who is struggling with drug addiction can be a long and heartbreaking journey. It can be hard to help someone, particularly if they don't want help or if they live far away. Many families wait years beyond the time that they first thought about intervening.
Get Help for Yourself. If you have a loved one who is suffering from drug addiction, one of the first things you can do is take care of yourself by attending peer support meetings like Al-Anon or Nar-Anon.
Consider an Interventionist. The longer you wait for someone to "hit bottom," the more their disease advances. You can actually increase the chance of a successful outcome by intervening with your loved one before their disease progresses to a more dangerous level. However, organizing your family to set limits and boundaries to get a loved one into rehab can be challenging.
Hiring a professional interventionist can help the family get organized as a team, prepare to speak to the addict in a coordinated way, to give your loved one the best possible chance of successfully arriving in treatment. Interventionists can also be helpful during and after the treatment experience, providing support and coaching to the family to ensure that the patient completes treatment. If you are considering an intervention, our admissions team can also help you with this process.
How Our Luxury Prescription Drug Rehab Center Transforms Lives
---
Residential treatment for prescription drug addiction is the best option for you or your loved one. The environment is designed for a safe detox and successful recovery from the addiction. During treatment, there will be an array of tools to help you recover, such as a personalized treatment plan, holistic and alternative therapies, group therapy, family therapy, life skills training, and help with exercise and nutrition. Our compassionate team at Alta Mira will address all the symptoms you or your loved one are experiencing, as well as any underlying co-occurring disorders.
During your stay at Alta Mira, you'll have an individualized treatment plan tailored to your specific needs. This will include comprehensive services for any co-occurring conditions that might be complicating or supporting your prescription drug addiction.
Our Transformational Opiate Addiction Treatment Program
Your first 30 days of treatment at Alta Mira is referred to as your Detox, Stabilization, Assessment period, which begins with private, medically supervised detox. During this time, our detox specialists will keep you safe and secure, monitored 24/7, as you rest in the privacy of your own room.
You can also expect:
Weekly meetings with a psychiatrist
Weekly meetings with a medical doctor
Neuropsychological testing and advanced psychological testing
Orientation to our recovery fundamentals and self-regulation skills development
In-depth family engagement and the option for loved ones to attend multiple 4-day family programs
Introduction to therapy groups
Following 30 days of stabilization, clients move on to the next phase of their recovery process at Alta Mira, which we call our Transformational Program. Key elements of our complete 90-day transformational marijuana rehab program include:
Three individual intensive psychotherapy sessions per week
Weekly meetings with a medical doctor
Participation in advanced workshops to support introspection, foundational change toward recovery, and relapse prevention
Expanded neuropsychological assessment and continued weekly psychiatrist meetings inform tailored treatment adjustments and a refined individualized clinical approach
Practice and integration of recovery principles and self-regulation skills and continued family work to support improved individual outcomes
Intensive Workshops
The Courage to Change
Lasting change takes time. It can take six weeks to change a simple habit. Changing behavior following opiate addiction can be very challenging. Learning how to develop clean and sober behaviors, effectively deal with triggers and stressors, take medication as prescribed, and make healthy lifestyle changes to support long-term recovery can take time.
Better Prescription Drug Addiction Treatment Outcomes
Our 90-day program provides the structure, support, and time to learn a new way of living to give clients the best possible outcome. Studies show that individuals should participate in drug treatment for at least 90 days to see the best results. However, the best indicator of success is not the duration of the program, but the mutual cooperation between the recovering addict and the treatment center, as they plan for continuing care after finishing the program.
Working Together
We understand that in order for treatment to be successful, we must listen closely and truly understand your needs, aspirations, personal history, and treatment goals. All members of our care team align closely with you so that you feel safe, respected, and ready to do your work. With this approach, Alta Mira co-creates a profound healing experience with you so you can achieve your recovery goals and reclaim your life.
Reclaim Your Life at Our Private Prescription Drug Rehab Today
---
We believe individuals are best able to focus on their recovery when immersed in a secure, serene, healing setting. That's why we provide comfortable surroundings while maintaining the most advanced and sophisticated prescription drug rehab program in Northern California. Clients can expect compassionate care from our best-in-class prescription drug addiction specialists.
Seeking a helping hand to guide you through these difficult times is not an easy decision. Our caring and experienced team at Alta Mira can help guide you through the next steps toward achieving lasting recovery.
Don't let prescription drug addiction destroy your life. To begin your life-changing transformation, contact us today.
Prescription Drug Abuse FAQs
Long-term or chronic effects of prescription drug abuse overall can include:
Heart disease
Lung disease
Cancer
Mental illness
Prescription drug abuse disorder
Increased risk for HIV/AIDS
Increased risk for hepatitis
Liver disease or damage
Short-term or acute effects of prescription drug abuse overall can include:
Changes in appetite
Changes in wakefulness or alertness
Increased or decreased heart rate
Increased or decreased blood pressure
Mood fluctuations
Stroke
Psychosis
Overdose or death