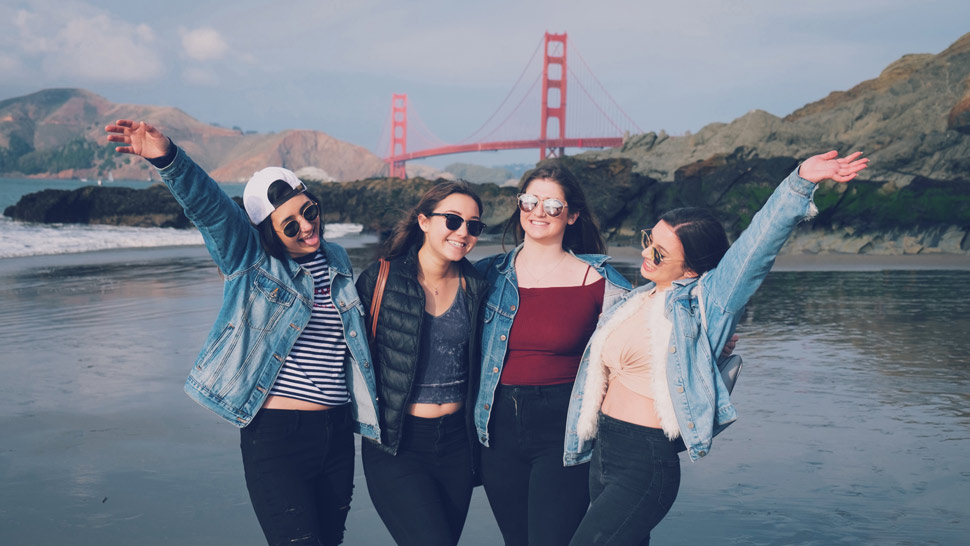 Alta Mira Alumni Program
Our Alta Mira Alumni Program is here to offer you support, safety, and inspiration as you continue your commitment to a life in recovery.
Continuing Care and Alumni Services at Alta Mira
---
Your first year of sobriety may challenge you in difficult and sometimes surprising ways. You'll be faced with old and new triggers, need to have some hard conversations, and may need to make some tough choices and decisions about the path of your life moving forward.
At Alta Mira, our goal is for you to feel nurtured and cared for throughout your entire treatment experience, which includes continuing care when you leave our facility. When you finish residential treatment with us, our team will collaborate with you to develop a comprehensive continuing care plan to give you the best chances for success in your recovery journey.
Continuing care at Alta Mira includes:
Comprehensive continuing care planning and support
Quarterly tuneups
Weekly alumni groups focused on relapse prevention
Ongoing availability of our renowned Family Program
Quarterly Tune-Ups
---
Our quarterly tune-ups are two-day themed workshops designed to refresh and renew your commitment to recovery. Attend one or many of these events to continue your personal growth and build relationships with others in recovery.
By reconnecting with Alta Mira staff and other alumni, you can celebrate success and learn new coping skills together. Each tune-up is based on a topic that's incredibly relevant to the struggles and triumphs of recovery. Past tune-ups have featured Brene Brown's empowering book Rising Strong™, about courageously responding to difficulty in our lives.
All sessions conclude with a meaningful alumni panel discussion and Q&A with current clients about integrating into the "real world" after treatment. You'll have the opportunity to share your story and inspire others who are just embarking on their treatment journey. This is an incredibly fulfilling way to give back to the Alta Mira community and allow your experience to help others on their own path.
Alta Mira Alumni Events 2023
January 28-29
Brigitte L. Lank, Ph.D., Relationships – Attachment/Relational Aspects in Recovery
April 8-9
Cori Rosenthal, M.A., LMFT, Mindful Self-Compassion
July 29-30
Ericha Scott, Ph.D., Healing Through Creativity & Art
Weekly Meetings
---
Alta Mira alumni from across the country come together via Zoom for a Virtual Alumni Group
Every Tuesday from 4:00 – 5:00 pm Pacific
Every Wednesday from 6:30 – 8:30 pm Pacific
Every Wednesday from 12:00 – 1:00 pm Pacific
These meetings give you a place to share what you're struggling with while learning from the struggles and successes of your peers. Whether you attend immediately after completing treatment or for years into the future, these meetings are incredibly helpful in giving a sense of belonging to all clients.
Aftercare meetings are facilitated and supported by Alta Mira staff.
Alta Mira CaredFor Alumni App
---
CaredFor is our secure, online app that allows our alumni to connect, share, engage, and support each other once they discharge from Alta Mira, while also staying in touch with us.
Inside CaredFor, our alumni can create a personalized dashboard that tracks their recovery time, has a variety of articles and resource materials, and provides support from recovery experts, including those at Alta Mira.
It's easy to join — and it is available on the Apple App Store and the Google Play Store.
Alta Mira Alumni Resources
---
When you complete your treatment program at Alta Mira, you'll leave equipped with a handful of resources that you can use immediately to help when these moments arise.
Work with your relapse prevention plan. Continue doing the work you need to do to recognize the warning signs of relapse and focus on the therapeutic strategies you learned to manage your triggers.
Attend weekly aftercare meetings. With a national network of alumni, it's easy to make relationships with others who understand your experience. Stay in touch with your Alta Mira sponsor by letting them know how you're doing! No matter which stage of recovery you find yourself in, they are there to help in any way they can. We have also had alumni groups meet in San Francisco, Los Angeles, and New York City—in addition to other individual meetings locally and across the country.
Check-in with staff members. As an Alta Mira alumni, you have the opportunity to reach out to our Recovery Support Coordinator anytime you need a bit of extra support. We contact alumni after discharge at regular intervals (one day, one week, and regularly thereafter). You can also schedule a check-in before a special event that may be triggering for you. Our Recovery Support Coordinator will work with you to develop coping skills for that big business convention in Vegas or the upcoming family wedding—crafting a concrete plan for what to do when the time comes.
Lifetime access to resources through our business development program. You also have lifetime access to resources through our business development program. We can recommend professional services wherever you call home, and will happily connect you with pre-vetted specialty therapists and psychiatrists in your area. This program also helps connect you with mental wellness professionals, holistic therapies, marital counseling, and any other supports that you request.
The resources above will be available to you on an ongoing basis as long as you wish—but we also offer a number of other opportunities for you to network with other alumni, reconnect with staff members, and access important resources to help in your journey to recovery.
Giving Back
---
There are many ways you can help others find freedom from addiction to alcohol and other drugs. Consider volunteering with the Hazelden Betty Ford Foundation and give back to others who are working toward a meaningful life in recovery.
Share your story as an Alumni Guest Speaker
Participate in an Alumni Panel
Attend an Alumni Tuneup
Share your experience with others seeking treatment and recovery by submitting an online review.
Newsletter & Alumni Updates
---

Keep up to date with upcoming alumni events, announcements, and other essential news by signing up for our mailing list! If you'd like to receive our quarterly newsletter and other event invites and alumni announcements, please contact alumni@altamirarecovery.com.