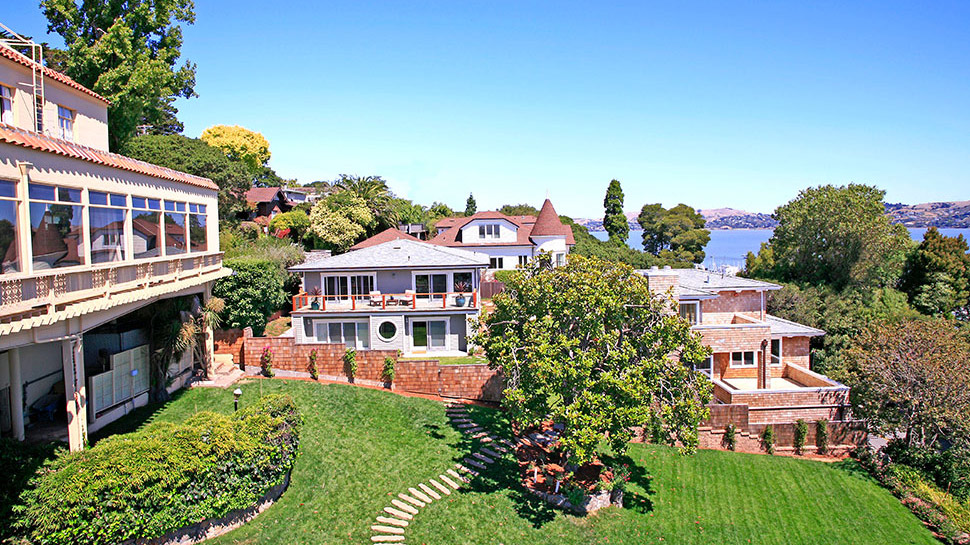 Marijuana Addiction Treatment
Marijuana Addiction Treatment
Marijuana addiction, also called marijuana use disorder, occurs in some people who use this drug recreationally. It is characterized by an inability to control use of the drug, an intense focus on using it, cravings, and continuing to use marijuana in spite of problems that it causes. Marijuana use disorders can be effectively treated with an individualized treatment plan that includes a stay at a residential facility for marijuana addiction, therapy, support, lifestyle changes, and a commitment to preventing relapses.
Marijuana Addiction Treatment
---
From research and individual case studies, most experts agree that marijuana can be addictive, but true chemical dependence is not very common. Chemical dependence occurs when habitual use of a drug causes changes to the brain that result in tolerance, withdrawal, and cravings.
While some people may become physically addicted to marijuana like this, more often people addicted to the drug are experiencing a psychological dependence. Their bodies and brains have not become dependent on marijuana, but they still feel as if they need the drug and that they can't stop using. This can be just as difficult to overcome as physical dependence, which may require a stay at a residential marijuana addiction treatment center.
In rare cases, marijuana can cause or trigger serious and dangerous psychotic symptoms, such as hallucinations, delusions, and severe paranoia. This is more common in first-time users and those who have an underlying psychiatric condition, especially those with psychosis. It is also more common with higher doses of the drug. Those suffering from psychotic symptoms with marijuana use should seek cannabis-induced psychosis treatment immediately.
Long-term marijuana use can also trigger or contribute to physical health conditions. These include respiratory conditions similar to those caused by cigarette smoking: chronic bronchitis or emphysema. Cannabinoid hyperemesis syndrome is a condition that long-term users may develop and that causes severe cycles of nausea and vomiting that can lead to dangerous dehydration.
Get Help for Drug Addiction
Alta Mira is a Safe Place to Get Your Life on Track
Integrated Marijuana Addiction Treatment at Alta Mira
---
Marijuana use disorders can be effectively treated, and for those who are committed to a long-term residential stay and continuing care, the prognosis is very good. A person can learn to live without marijuana, even heavy users. Residential treatment for marijuana addiction is most effective because it allows an individual to focus on treatment for an extended period of time while learning necessary skills for returning home and avoiding a relapse. Marijuana addiction treatment is tailored to each individual and typically includes:
One-on-one behavioral therapy
Group therapy and peer support
Educational programs
Family therapy
Experiential and holistic therapies
Intensive workshops
Fitness/recreation
Relaxation strategies and stress management
Learning how to avoid relapses
Relapse prevention is an important part of treatment and includes learning what triggers marijuana use, how to avoid triggers, lifestyle changes, and learning and using healthy coping strategies.
We understand that in order for marijuana addiction treatment to be successful, we must listen closely and truly understand your needs, aspirations, personal history, and treatment goals. All members of our care team align closely with you so that you feel safe, respected, and ready to do your work. With this approach, Alta Mira co-creates a profound healing experience with you so you can achieve your recovery goals and reclaim your life.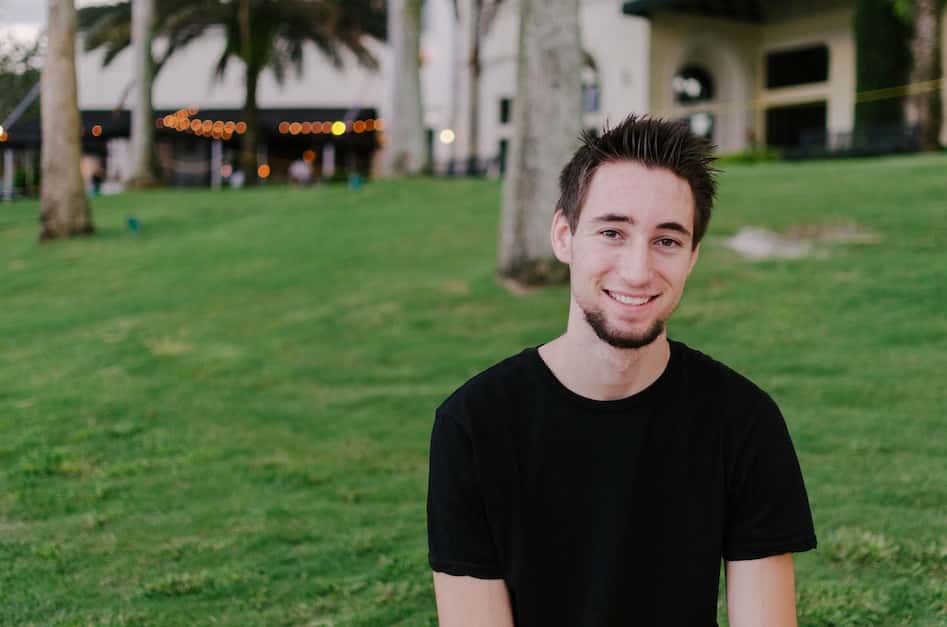 Why Choose Alta Mira for Residential Treatment?
---
At Alta Mira, we specialize in treating marijuana addiction and co-occurring psychiatric disorders. We provide safe, compassionate care in a serene residential setting where clients can focus on their treatment and recovery from marijuana addiction without the worries of external pressures and stressors.
Comprehensive Neuropsychological Testing and Assessment. We properly diagnose and treat an extensive range of illnesses and disorders that may be contributing to you or your loved one's marijuana addiction, create a personalized medication strategy, and make appropriate adjustments during the course of treatment.
World-Class Clinical Staff. Our expert clinical team provides individual therapy using proven evidence-based modalities for marijuana addiction treatment.
Individualized Treatment Plans. After our thorough neuropsychological and psychological testing and assessments, we create a truly individualized treatment plan that offers profound healing and strategies for overcoming the toughest obstacles.
Luxurious Private Location. Just minutes from the Golden Gate Bridge in Sausalito, California, we are located in a beautiful, historic setting with panoramic views, lovely gardens, and casual elegance. Our therapeutic amenities and activities help our clients reconnect with body, nurture their spirit, and reignite a sense of fun and adventure.
What to Expect the First Day
---
The goal of your first day with us is to orient you to your surroundings, make you feel at home, and set you up for success as you begin your treatment.
When you arrive at Alta Mira, you'll be greeted by staff who understand the feelings of apprehension, fear, and relief so many clients have when they arrive. We'll help you transition into treatment comfortably so we can begin our work together.
Here's what you can expect:
Admissions paperwork review with your admissions specialist to ensure you understand and are comfortable with the process.
A tour of the facilities to familiarize you with our program and policies.
A chance to settle in—time in your room to adjust to your new surroundings, get to know some of your peers, and explore our common rooms and beautiful outdoor spaces.
On your second day, you'll meet with your psychiatrist to begin our in-depth neuropsychological and psychological testing and assessment process that allows us to establish diagnostic clarity and create a comprehensive treatment plan that fully addresses your goals and needs.
We strive to make your time at Alta Mira as comfortable and beneficial as possible. Our staff is present 24 hours a day to offer support and provide the best recovery experience available to help you create a more rich, stable, and authentic life.
Your Alta Mira Recovery Programs Experience
---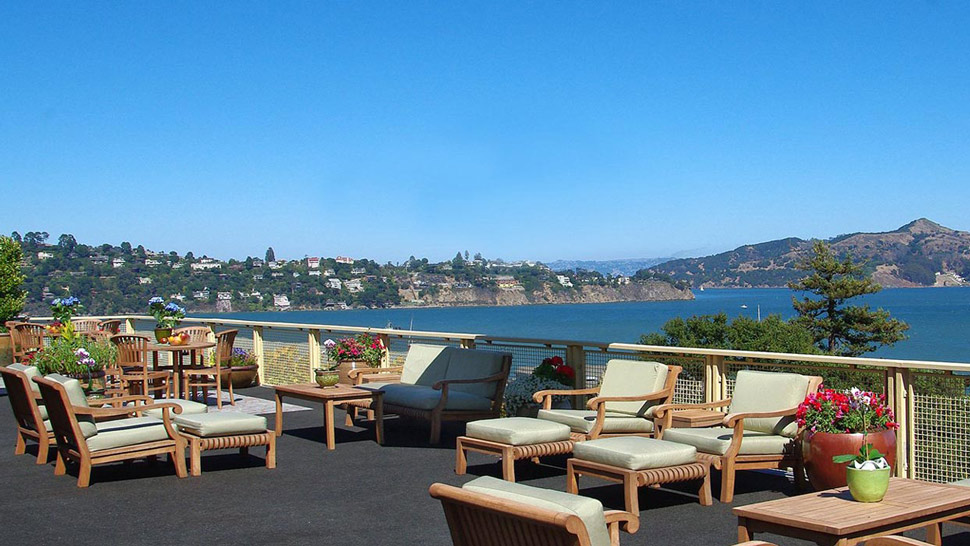 As you approach our marijuana addiction treatment center, you will notice our majestic setting overlooking the waters of the San Francisco Bay. Our living spaces are comfortably elegant, offering luxury and security so you can make the most of your transformative time at Alta Mira.
Our team members are not only chosen for their excellent credentials and experience, but they also must be committed to providing you with compassionate care in a kind and nurturing environment. We provide you with the extra attention, insight, and caring that can make all the difference as you work to create the future you want. We believe in your ability to thrive, and we give you the support you need to reclaim yourself.
Our innovative marijuana addiction curriculum provides in-depth guidance and education to help you thrive in all areas of your life. Our advanced psychological testing, support groups, intensive recovery workshops, experiential activities, and individualized residential marijuana addiction treatment address the neurobiological, psychological, physical, social, and spiritual aspects of addiction to help you achieve lasting recovery.
Lasting Change for a Better Life
---
At Alta Mira, we create the best possible marijuana addiction treatment experience. We specialize in treating addiction and co-occurring psychiatric disorders. Our innovative clinical programs and exceptional San Francisco Bay location in Northern California give you an opportunity to nourish your mind, body, and spirit.
We provide safe, compassionate care in a serene residential setting where clients can focus on their treatment and recovery without the worries of external pressures and stressors.
If you're ready to learn more about our treatment programs, please contact us today.