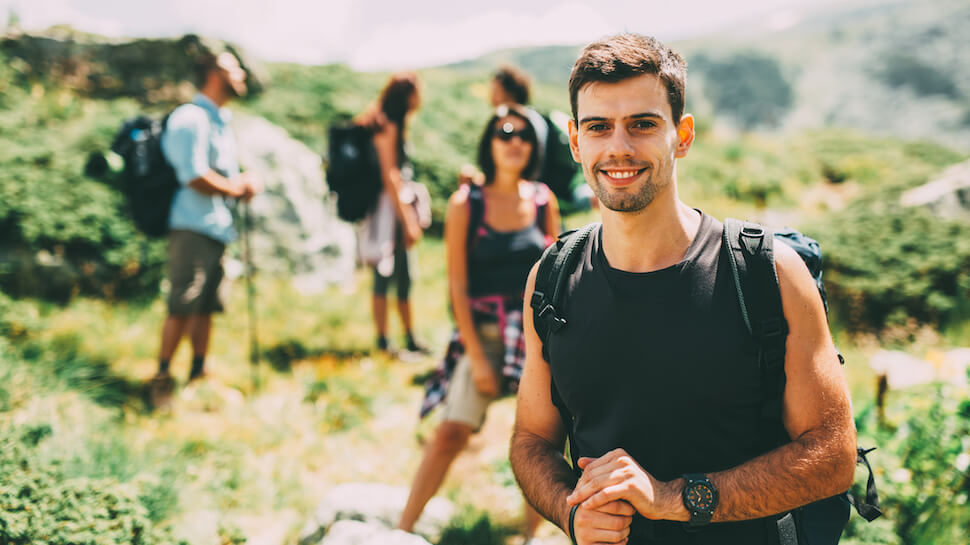 Residential Treatment for Ativan Addiction
Lorazepam, also known as Ativan, is a prescription benzodiazepine, a drug used to manage anxiety and seizure disorders. It is also an addictive, controlled substance. A substance use disorder is difficult to overcome alone. Quitting benzodiazepines like Ativan is particularly dangerous and shouldn't be done without professional care. At Alta Mira, residents benefit from safe, supervised detox, evidence-based treatment, and a holistic approach that promotes lasting, positive lifestyle changes.
Ativan and other benzodiazepines are useful medications with a dark side. As sedatives, they induce relaxation, sleepiness, and a sense of calm. For someone with anxiety, this can provide a great deal of relief. For others, Ativan is simply a drug of abuse, a way to escape from stress and negative thoughts and feelings. Whether abused or used with a prescription, Ativan can trigger physical dependence in as little as two weeks of daily use.
Misusing Ativan can cause a number of problems, some very serious. Combining it with other depressants, like opioids or alcohol, can even lead to a fatal overdose. If you or someone you care about is struggling to stop using this drug, reach out to professionals for detox and effective treatment. Getting over this addiction is possible with dedication, expert care, and time.
Ativan Addiction Treatment at Alta Mira
---
You should never attempt to stop using Ativan without some type of professional supervision. Your doctor can recommend a safe plan, but if you are already experiencing addiction you may need more specialized care. Your recovery journey at Alta Mira begins with a safe, supervised detox.
Making Detox Safer
For most drugs of abuse, detox triggers uncomfortable, painful withdrawal symptoms. The risks of going through withdrawal include relapse in response to these symptoms. For Ativan and other benzodiazepines, however, there are even more dangerous risks. Benzodiazepine withdrawal causes anxiety, insomnia, high blood pressure, and increased heart rate. It may also trigger seizures.
To safely detox, you need 24-hour supervision with medical care. Not only will this protect you if more serious side effects arise, but the right care helps you go through this difficult process more comfortably. With symptoms under control, you'll be ready to begin your personalized treatment plan.
Personalized Treatment
Effective treatment for substance use disorders takes into account each individual's unique needs, limitations, and strengths. At Alta Mira, you will go through a thorough evaluation to determine the foundation for a specialized treatment plan. There is no one-size-fits-all treatment here. Every resident benefits from therapies and other approaches that best meet their needs.
Treatment at Alta Mira includes a variety of strategies. You'll receive individual behavioral therapy, group therapy and support, and have the option to bring in family for sessions. Experienced therapists will help you dig deeper to address all the issues in your life that have contributed to addiction: past traumas, relationship challenges, grief and loss, spirituality, and more.
Continuing Care
The best treatment for addiction to Ativan is ongoing. Relapse is a very real possibility, no matter how hard you work while a resident at Alta Mira. To minimize the risk of relapse and to ensure long-term wellness, we offer continuing care that doesn't stop when you walk out the residence doors.
The care team will coordinate your continuing treatment or therapy sessions and help develop a plan for your future. You can also participate here in free support group meetings, regular check-ins, and quarterly renewals. Consider substance use disorder to be a chronic illness, and it's easier to understand how important these ongoing sessions are to long-term recovery.
Effective Treatment for Co-Occurring Disorders with Ativan Addiction
---
An important part of treatment at Alta Mira is addressing all mental and behavioral health conditions for each resident. Ativan addiction and other substance use disorders often co-occur with depression, anxiety, trauma disorders, personality disorders, and other mental illnesses.
You may have a mental illness that you attempted to self-medicate with Ativan, or it may be that the drug and the consequences of addiction triggered latent symptoms. Regardless of the explanation, it is common to have mental health challenges along with an addiction, and they must all be addressed for the best outcomes.
At Alta Mira, you will get a complete workup and diagnosis so that a treatment plan includes care for all conditions present. If mental illness is ignored at this stage, the later recurring symptoms may trigger a relapse of drug use. By learning to manage both mental illness and substance use, you have a much better chance of long-term recovery.
Your Alta Mira Experience
---
At Alta Mira, everything is designed to give you the best possible experience during this difficult time. This begins with a world-class, expert, and professional staff. You'll work with specialists in both mental health and addiction as well as various types of therapy and alternative and holistic treatments.
A Comfortable, Welcoming Environment
Our expert, caring staff is just the beginning of your treatment experience. The environment at Alta Mira is one of comfort and positive affirmation. Staff and residents alike work together to create a community of healing rather than a hospital or traditional treatment center.
The location in northern California is naturally beautiful, offering stunning views over San Francisco Bay. This adds to the peaceful, serene, and quiet environment we have cultivated for residents. You will be able to settle in, relax, and re-charge as you work on wellness and recovery.
In addition to lovely gardens and luxury hotel-like rooms for residents, you'll also enjoy great meals. The kitchen staff works hard to prepare foods that are both delicious and nourishing. Taking care of physical health is just as important as managing your mental health.
A Holistic Approach
That focus on both the physical and the mental is just one part of the holistic approach taken here with residents struggling with Ativan addiction and other issues. Holistic care takes a wide view of each individual's life and well-being, bringing the spiritual, emotional, and physical together in greater balance. Enjoy activities like yoga and meditation, recreation and exercise, nutrition and diet education, as well as standard therapies to bring about this balance in your life.
Alternative and Experiential Therapies
We also understand that everyone reacts differently to therapy and treatment and that some respond better to more alternative experiences. For example, you may benefit from working with an art or music therapist to explore your feelings in a creative way.
Adventure experiences, like hiking, rock climbing, or horseback riding, can also help you learn new skills and build self-confidence. Our staff will arrange all types of recreational activities to promote personal growth, including cultural outings in the city. All of these "extras" really make a difference as you work to build a more positive, fulfilling life without Ativan and substance use.
How to Help a Loved One Get Treatment for Ativan Addiction
---
It may be a family member struggling with addiction, and although it is their choice to seek treatment here, there are steps you can take to convince them to take that next step:
Start a conversation and address your concerns for their safety and well-being. Be a good listener, remain calm, and be non-judgmental.
Provide options for treatment and discuss what it can do for your loved one's health and future.
Ask other family members or friends to also address their concerns. Consider hosting an intervention, but do so with the help of a professional for safety.
Make sure your loved one has no excuses not to go to treatment, by helping with things like family care, work, or if possible, finances.
Come to Alta Mira together to show your loved one that treatment doesn't have to be scary.
At Alta Mira, we welcome the involvement of family and other loved ones. If you can help someone get here for treatment and participate when appropriate, you will be a big part of their successful recovery.
Lasting Change for a Better Life
---
The ultimate goal of residential treatment for Ativan addiction at Alta Mira is to help you build a better life. You deserve to get more enjoyment, fulfillment, and satisfaction from your life than you have allowed up to this point. Mental illness and substance abuse have held you back, but by being courageous enough and open to change, you can turn it around.
A stay in a residential facility like Alta Mira is the next step in creating this better life, in transforming into the person you know you can be. The longer the treatment period you can commit to, the more hope you will have for long-term recovery. Our 90-day treatment option is a great choice for battling this difficult addiction.
Please contact us today to learn more about our recovery programs and about how they can improve your life.