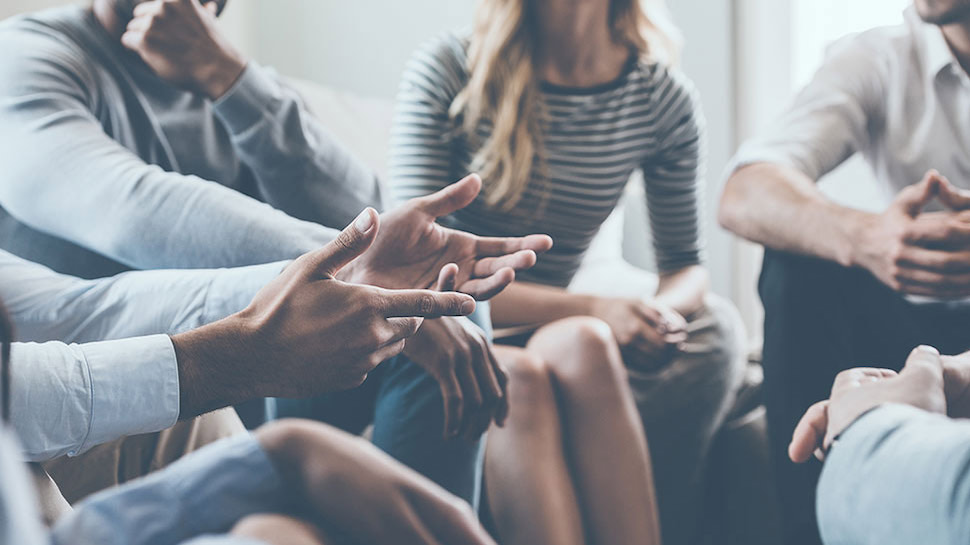 12-Step Peer Support
At Alta Mira, we do everything we can to set you up for a strong and lasting recovery. In recovery, it's important connect with people who fully understand what you're going through.
We believe peer support is critical for individuals recovering from addiction. Alta Mira connects you with multiple support group options both while you are with us and after you return home, fortifying your success in sobriety.
Introduction to 12-Step Recovery
---
During treatment, we give you daily access to 12-step peer support groups such as Alcoholics Anonymous (AA), Narcotics Anonymous (NA) and Al-Anon, as well as other peer support options including Smart Recovery and LifeRing. Our educational curriculum includes interactive workshops and lectures that help you to understand and practice and principles of 12-step recovery.
Recent topics have included:
Steps 1 – 3
Service & Sponsorship
So You're Having a Hard Time with "The God Thing"
12-Step Principles
While the 12-step philosophy includes a spiritual foundation, it is not affiliated with any religion. When you participate in 12-step groups at Alta Mira, we encourage spiritual exploration that helps you to gain internal strength, empowering you to make decisions that are in line with the person you want to be.
When you come to Alta Mira, we give you all of the tools you need to achieve lasting recovery. With panoramic views of the San Francisco Bay, you will engage in recovery work at a tranquil campus designed for luxury and comfort. Our specialists are among the best in their respective areas of expertise, and we provide you with 12-step peer support options that will help sustain your recovery long after you leave Alta Mira.
Please contact us whenever you're ready. We are here to listen to your story and provide you with the help you need.