Sobriety Strategies: After-Work Drinks with Coworkers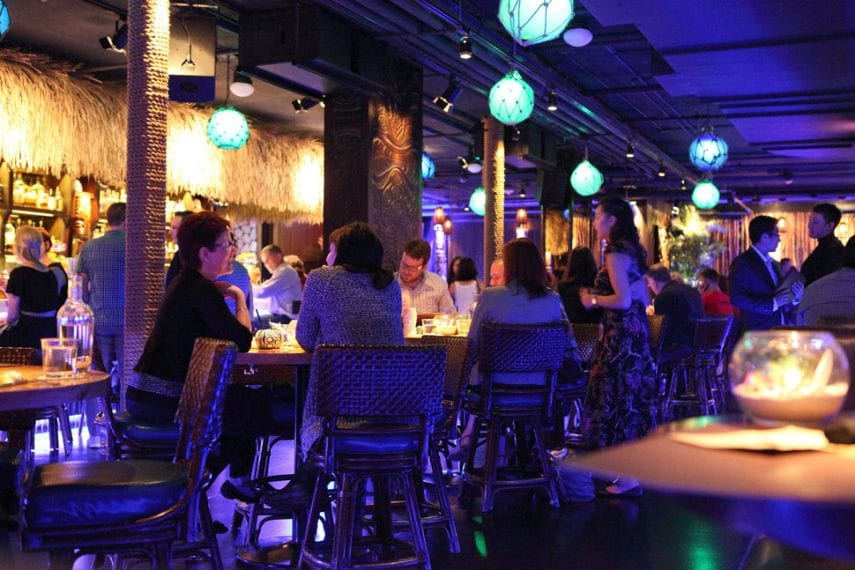 You've been dreading this night. You've been sober for several months and just started a new job. You're feeling strong and confident about your sobriety, but you knew this was coming: after-work drinks with your coworkers or clients. This is the high-risk situation therapy has trained you for, but you're dreading that awkward moment when someone notices you're not drinking. Then the questions start, "What? You're not drinking tonight?" or "Come on, just have one with us" or "Are you a recovering alcoholic or something?" You don't want to answer any of their questions. You start to feel defensive about it, thinking, "It's none of their business why I'm not drinking." You don't want to tell them the truth for fear of being stigmatized. It's taken you a long time to get to this point in your sobriety, and you're really proud of and happy with your new job, but drinking as a part of business threatens everything you've achieved. It's stressing you out.
It seems like after-work drinking is a staple in most industries. You might feel compelled to go, thinking it provides an opportunity to bond with your coworkers and maybe get in good with your boss. You wouldn't be alone in thinking this. A survey conducted on after-work drinks showed that one in five workers who attend happy hours find it beneficial for networking and improving their position in the company, and eight in ten attend to bond with colleagues.
There's also a distinctly ugly side to after-work drinks: in the same survey, workers also reported episodes during happy hours when management and coworkers bad-mouthed each other, confidential information about coworkers or the company was shared, and excessive drinking resulted in unprofessional and embarrassing behavior. This last one rings true with you. You feel yourself blush in embarrassment as you remember a few difficult evenings before you were sober. They almost ended your career.
But now you're invited with your new coworkers, and have to make a decision. If you feel compelled to attend, arm yourself ahead of time with some good responses if you're asked why you're not drinking — the survey results above might provide ample reason. Here are a few more recommendations for dealing with an invite for drinks after work:
Don't go — it's okay to say no – There are benefits to drinks after work with coworkers, but relapsing could cause permanent damage to your job and reputation. You can tell your coworkers that you want to keep your work-life separate. Almost 40 percent of workers in the above survey did not attend happy hours for this very reason. Therefore, if you don't feel ready, there's nothing wrong with not going.
Recommend a location – Take the initiative when selecting a location for your meetup after work — choose an area where drinking is not the main focus, such as going to a driving range, attending a festival, dinner at a nice restaurant — perhaps even bowling!
Manage your stress – Stress can lead you down the road to your old habits. Calm yourself down using techniques you learn while in treatment such as Mindfulness-Based Stress Reduction.
Talk about it ahead of time – Talk with a family member, friend, or mentor/sponsor who has knowledge of your alcoholism, and tell them how you're feeling. Let them know where you're going, and develop a strategy for them to check in on you during the evening. If possible, bring them along as a guest.
Covertly order non-alcoholic drinks – If the gathering is a 'bring your own booze' event, bring a non-alcoholic drink so you can avoid the temptation. If you are meeting at a pub or bar, order away from your coworkers if you'd like to avoid questions.
Plan an exit strategy – If you're feeling overwhelmed or tempted, have a plan in place to leave. Have a loved one or sponsor on standby to pick you up quickly, who is willing to spend some time with you afterward to debrief your experiences.
The popularity of happy hours at your workplace can put a lot of pressure on you to participate, and push you into a difficult situation. Before you commit to anything, separate yourself from your work environment and allow yourself time to calm down and reflect on the situation. This will buffer you from rash decisions. Effective alcohol rehab can provide you with ample resources to decide what is best for you, so be confident in what you've learned and use those skills to show your coworkers all your best assets both in and out of the office: professionalism, respect, and integrity.