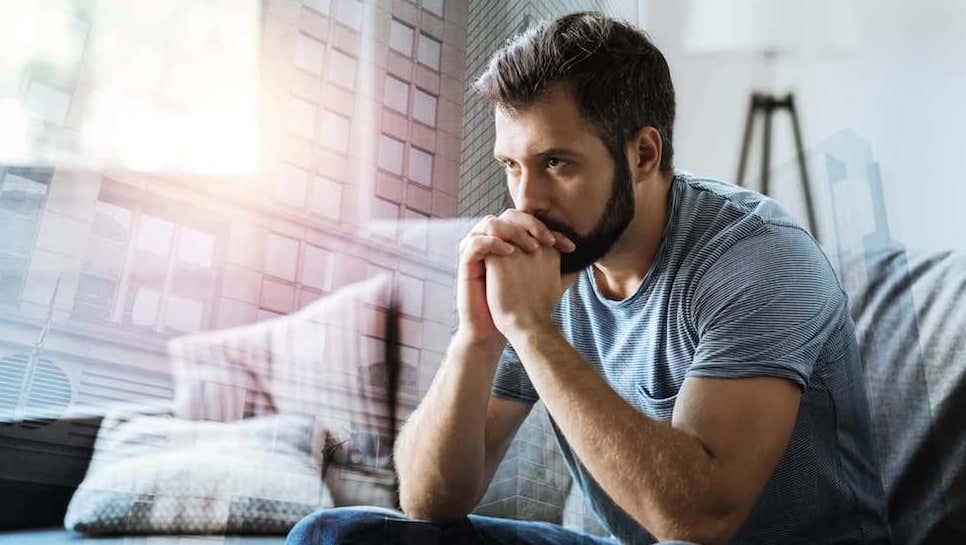 Meth Addiction Treatment
Alta Mira Recovery Programs is a residential meth addiction treatment center in California providing world-class care for substance abuse and co-occurring mental health disorders. Our unique therapeutic approach and expert staff ensure you or your loved one receives treatment and support needed for lasting change. Our evidence-based meth addiction treatments, including medically supervised detox, residential care, and therapy, offer the intensity and duration necessary to go beyond immediate recovery to help our clients attain greater independence.
For an individual who is caught in the depths of debilitating addiction, it can be extremely difficult to take that first step toward a healthier, more fulfilling life. Crystal meth addiction can have profound effects on all aspects of an addict's life, but with the best treatment for addiction and support, recovery is possible.
Methamphetamines are particularly addictive because of the way they affect an individual's brain chemistry. Repeated exposure to crystal meth leaves users with a compromised ability to experience natural stimulation. Thus, like many highly addictive substances, crystal meth creates a need that only it can fulfill, leading to a crippling psychological dependency (brought on by changes in the user's central nervous system).
Crystal meth addiction recovery requires a comprehensive approach that addresses the psychological and physiological aspects of addiction. Rehabilitation can be an arduous endeavor in itself. However, once an individual takes the important first steps of realizing that they need help and beginning to seek support, they have begun the healing process.
Meth Addiction Treatment
---
Residential treatment is the best option for you or your loved one suffering from meth addiction, especially if there is a co-occurring mental health or substance use disorder. A residential meth addiction treatment center ensures a caring and supportive environment for you to recover, reclaim your freedom, and learn the skills needed to remain in recovery after active treatment has stopped. Treatment will also help you address the root causes of meth addiction and taking steps to address and change those issues.
Treatment Goals for Meth Addiction
---
When a mental health professional prescribes an individualized treatment plan you can focus on healing knowing you are on the best path to recovery. Our compassionate team of mental health professionals at Alta Mira will provide you with the plan and tools for outstanding treatment, as well as the support and care you need to achieve lasting recovery. During treatment you or your loved one will work towards these meth addition recovery goals:
A safe and successful detox
Reducing and eliminating withdrawal symptoms
Learning the skills and tools need to prevent future relapses
Addressing any co-occurring mental health disorders
Gaining control of your life
Meth Addiction Rehab Options
---
There are no medications approved to treat meth addiction so ensuring you have the best environment and therapy for recovery is vital for success.
Detoxification. Detox is the first step in a broader treatment plan for meth addiction. When someone stops the use of meth the withdrawal symptoms can be extremely painful and have the potential to be very dangerous. Making sure that you or your loved one conquers this step is critical to finding lasting recovery. During the withdrawal period, people are more likely to relapse without the help and support of professionals.
Residential treatment. Meth addiction is hard to overcome so inpatient rehab can be very effective for achieving lasting recovery. Residential treatment is the best option because it is a supportive environment designed for treating addiction safely and successfully.
Therapy. Therapy is the backbone of treating meth addiction. Patients will participate in cognitive behavioral therapy, group therapy, and family therapy for the individual addicted and their family members
Inpatient Meth Addiction Treatment
---
In addition to therapy entering into a meth addiction rehab center enhances your treatment plan with alternative and holistic therapies, group support, family counseling, exercise, and nutrition. The caring team at Alta Mira will ensure your treatment plan is customized to your needs, addresses any co-occurring mental health disorders, takes place in a supportive and safe environment, and allows your recovery to be your only priority.
Treatment will include training and education for family members in how to properly support a loved one who will be trying to avoid relapse once back at home.
Why Choose Alta Mira for Meth Addiction Treatment
---
At Alta Mira, we specialize in treating addiction and co-occurring psychiatric disorders. We provide safe, compassionate care in a serene residential setting where clients can focus on their treatment and recovery from meth addiction without the worries of external pressures and stressors.
Comprehensive Neuropsychological Testing and Assessment. We properly diagnose and treat an extensive range of illnesses and disorders that may be contributing to you or your loved one's opiate addiction, create a personalized medication strategy, and make appropriate adjustments during the course of treatment.
World-Class Clinical Staff. Our expert clinical team provides individual therapy using proven evidence-based treatment modalities to treat meth addiction.
Individualized Treatment Plans. After our thorough neuropsychological and psychological testing and assessments, we create a truly individualized treatment plan that offers profound healing and strategies for overcoming the toughest obstacles.
Luxurious Private Location. Just minutes from the Golden Gate Bridge in Sausalito, California, we are located in a beautiful, historic setting with panoramic views, lovely gardens, and casual elegance. Our therapeutic amenities and activities help our clients reconnect with body, nurture their spirit, and reignite a sense of fun and adventure
If you're ready to learn more about our treatment programs, please contact us today.
We understand that in order for treatment to be successful, we must listen closely and truly understand your needs, aspirations, personal history, and treatment goals. All members of our care team align closely with you so that you feel safe, respected, and ready to do your work. With this approach, Alta Mira co-creates a profound healing experience with you so you can achieve your recovery goals and reclaim your life.