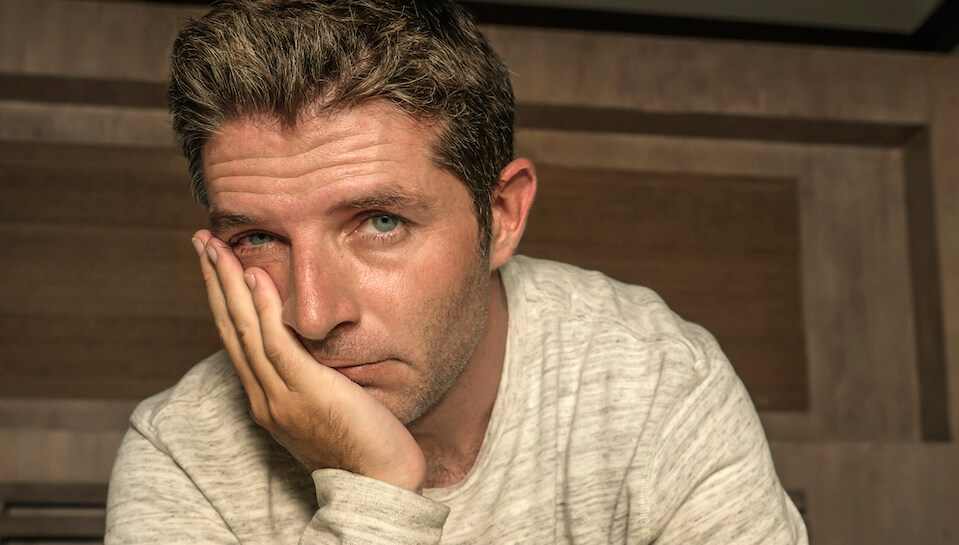 Residential Treatment for Meth Addiction
Residential Treatment for Meth Addiction
Addiction to methamphetamines can be a life-threatening illness. Without treatment, it can ravage a person's health and leave them unable to cope with simple tasks or function healthily and normally. At Alta Mira, those who've been overcome by meth addiction can start their lives anew, with evidence-based interventions that offer great hope for significant change. Under the expert care of our recovery specialists, men and women with meth addiction can take charge of their fates and futures.
When you or your loved one has fallen into meth addiction, it can be a frightening time. You may feel so overwhelmed that you don't know where to turn. If you come to Alta Mira's residential treatment program for meth addiction, you'll be working with world-class treatment professionals who have helped many others move past their addictions and regain their good health.
Learn More about Methamphetamine Addiction Treatment at Alta Mira
---
Methamphetamine addiction is a severe addiction that can have ominous long-term implications. Few conditions will have a more rapid and deleterious effect on the physical and mental health of you or your loved one. The path from initial experimentation to devastating dependency is often far shorter than those who take meth could ever imagine.
Once addiction develops, it is critical that it be addressed right away, before dire consequences are experienced.
Treatment at Alta Mira is evidence-based, multidimensional, and personalized for the needs of each individual. Our recovery plans include a comprehensive mixture of time-tested therapies and supplementary healing strategies.
Standard recovery plans for meth addiction often include:
Safe, supervised detox. Round-the-clock treatment and monitoring will be available for the first 7-14 days of recovery. During detox, your withdrawal symptoms can be safely managed in the care of trained medical professionals who can provide for all your physical, psychological, and emotional needs.
Monitored medication use. In detox and beyond, you may be given medications to help you deal with unpleasant symptoms from co-occurring anxiety disorders, mood disorders, or other psychiatric conditions. If you are given medication, your usage will be carefully controlled and adjusted based on changes in your condition.
Comprehensive diagnostic services. To guarantee a complete and accurate diagnosis of your substance use problems and mental health issues, you'll be thoroughly evaluated by knowledgeable recovery specialists after you've gone through detox.
Individual, group, and family therapy sessions. Intensive therapy on a daily basis, in individual and group settings, will allow you to work through your problems in a constructive and supportive atmosphere, with skilled and compassionate assistance from addiction treatment specialists who understand the struggles, complexities, and indignities of meth dependency. These therapy sessions will form the core of your treatment plan.
Healing wellness services. Recovery programs at Alta Mira include an impressive variety of healing methodologies, many of which promote general wellness and the development of coping skills. Fun and interesting holistic and experiential therapies are included in most treatment regimens.
Continuing care. Once formal treatment ends, continuing care programs will offer additional therapy and other needed recovery services. Aftercare is a vitally important defense against relapse, which is a risk that all men and women in recovery face in the early stages of sobriety.
Alta Mira's treatment regimens are fully individualized and based on the most current medical findings in the addiction field.
Effective Treatments for Co-Occurring Disorders With Meth Addiction
---
Drug addictions often emerge from untreated or unacknowledged mental health issues. Men and women suffering from depression, bipolar disorder, or anxiety disorders will often self-medicate for their symptoms, which can lead to dependency on powerful drugs (like meth) that create new and dangerous problems. Personality disorders can also predispose people to meth addiction, since these conditions cause a range of interpersonal difficulties that can leave those who have them feeling stressed, frustrated, or helpless.
Alta Mira's dual diagnosis treatment program includes extensive diagnosis and evaluation services, and carefully customized treatment plans that address all symptoms comprehensively and decisively.
We Ensure We're Treating the Right Thing
If you have already been diagnosed with a co-occurring mental health disorder, your treatment plan will reflect that reality. But our treatment specialists have advanced expertise in diagnosing previously unrecognized conditions. Before your treatment program begins at Alta Mira, you'll be thoroughly evaluated for a range of mental health disorders, to make sure your integrated treatment plan is as comprehensive as necessary.
We Use the Most Innovative Treatment for Your Care
Treatment at Alta Mira is multilayered and designed to incorporate the latest evidence-based treatment methodologies. Our addiction recovery specialists and mental health professionals craft individualized healing plans that really work, based on their experience and their understanding of the latest developments in recovery science.
Holistic and Experiential Therapies for Mind, Body, and Spirit
Alta Mira recovery plans focus on more than just sobriety. They can help you restore you to peak health and efficiency, by introducing you to holistic and experiential therapies that can empower your commitment to long-term wellness and personal growth.
Holistic practices like yoga, acupuncture, massage therapy, equine therapy, and guided meditation will help you control stress and anxiety, which could be a precursor to relapse when sobriety is new.
Meanwhile, experiential outings in the Bay Area will immerse you in adventure. You may have the opportunity to try kayaking, horseback riding, rock climbing, and more, as you spread your wings and learn to reach beyond perceived limitations.
Your Alta Mira Recovery Programs Experience
---
Total transformation is an achievable milestone at Alta Mira. In the company of our dedicated clinical team and sympathetic and supportive peers, you'll gradually but steadily undo the damage that meth addiction has inflicted on your life. You'll gain greater perspective on your choices and their underlying causes, as you take charge of your future and shake free from the legacy of your past mistakes.
Alta Mira offers you or your loved one:
An Extraordinary Location Overlooking the San Francisco Bay. Alta Mira is perched above the majestic San Francisco Bay, in one of the most picturesque spots in North America. With lovely manicured gardens and grounds, bright and spacious common areas, quiet and comfortable rooms, and surroundings that are as peaceful as they are scenic, Alta Mira will soothe your nerves, regenerate your confidence, and reenergize your spirit.
Highly Individualized Care. Healing at Alta Mira is a collaborative affair. Together we'll create a recovery plan that addresses all of your symptoms, eases all of your fears and concerns, and equips you with the tools you need to function effectively without drugs in the context of your personal situation. We can help you transform your life, showing you how to reach the pinnacle of success as you define it.
Amazing Chefs. Gourmet-quality meals comprised of nutritious, healthy food are a staple at Alta Mira Recovery Programs. Our chefs and support staff prepare meals with care and love, and you'll benefit enormously from the health-restoring cuisine that has become an Alta Mira specialty.
Exceptional Experiential Activities. Alta Mira can help you overcome meth addiction. But even more importantly, we can show you how to embrace life as an opportunity to learn, grow, and transform. Our experiential and holistic programs can help you build self-esteem while showing you how to cope without turning to drugs.
The healing community at Alta Mira is unified in its determination to help those who come to us find peace, contentment, and lasting wellness.
How to Help a Loved One Get Treatment for Meth Addiction
---
Methamphetamine abuse can kill, and even if it doesn't its effects on a person's health and ability to function can be devastating.
If someone you love has been abusing meth, there is no time to lose: you must use all of your persuasive powers to convince them to seek help. Your approach should be kind, gentle, and compassionate. But you must be steady and unswerving in your efforts until your friend or family member agrees to be evaluated and/or treated.
Interventionists are trained professionals who understand the challenges involved in convincing someone to seek help for a drug abuse problem. If you can't break through your loved one's walls of denial, it might be wise to consult with an interventionist and to arrange for an intervention that brings family members and friends together to ask your loved one to seek help.
At Alta Mira, we can help you find a skilled interventionist, and we can answer any questions you or your loved one might have about residential treatment programs for meth addiction. Our approach to healing is compassionate and informed, and we are always ready to help those who reach out to us seeking advice or assistance.
Lasting Change for a Better Life
---
Meth addiction is a powerful disorder, but an authentic determination to overcome it can be even more powerful. At Alta Mira, we can help you escape from the grip of drug dependency.
Create a New Story
Too often, newfound sobriety is sabotaged by relapse, and in some situations, the relapsing can become chronic.
At Alta Mira, we've helped many men and women with long-term addictions break out of that destructive habit. Your goals for your life and your recovery are the foundation of our treatment plans, and when you've struggled with relapse we can help you identify and address the causes of that problem.
By taking full control of your future and your narrative, you can remove the destructive influence of methamphetamines from your life, once and for all.
Treatment Outcomes at Alta Mira
Independent analysis confirms the effectiveness of our approach. Our third-party research group, which measures treatment center outcomes, found that people who'd completed residential treatment at Alta Mira were 50 percent more likely to maintain sobriety six months after discharge than those who'd sought treatment at other facilities. Alta Mira clients also recovered from pre-existing mental health conditions at impressive rates.
Impressive treatment outcomes at Alta Mira are a reflection of how seriously we take our mission, and of how diligent our clients are when asked to confront the challenges they face without evasion. We can empower your efforts to help yourself, and working together as a team we can accomplish remarkable things.
Alumni Program
Our Alumni Program is one of the more unique features of the Alta Mira recovery experience. As an alumnus of Alta Mira, you'll be invited to attend weekly group sessions at our main facility in San Francisco. Alumni support groups are also available in other select cities, and if you live closer to those locations we can put you in touch with their organizers.
Approximately once every three months, we hold two-day workshops at Alta Mira on specialized topics of importance to men and women in recovery. As a former client, you'll be welcome to attend these get-togethers, and we'll keep you up-to-date on these and other scheduled programs and events through our quarterly newsletter.
Recovery from meth addiction is a lifetime project, and one well worth completing. The Alta Mira community will do everything in our power to help you sustain your sobriety through good times and bad, both during treatment and after you leave us to return to your normal life.
Alta Mira offers comprehensive treatment for people struggling with drug and alcohol addiction as well as co-occurring mental health disorders.
Contact us today to start the journey toward lasting recovery from meth addiction.