Opiate Addiction Treatment
Residential Opiate Addiction Treatment Center
Alta Mira Recovery Programs is a world-class residential opiate addiction treatment center specializing in the treatment of addiction and co-occurring mental health disorders. Our unique therapeutic approach and expert staff ensure you or your loved one receives treatment and support needed for lasting change. Our evidence-based opiate addiction treatments, including medically supervised detox, residential care, and therapy, offer the intensity and duration necessary to go beyond immediate recovery to help our clients attain greater independence. We are located in a beautiful, historic Northern California setting with panoramic views of the San Francisco Bay.
Opiate addiction treatment can help people stop using—or misusing—prescription pain medications or opioids such as heroin and fentanyl.
Generally, prescription opiates are safe to use for short periods of time to relieve pain. But longer-term use, misuse, and abuse can lead to addiction or overdose. Many people begin using heroin as a replacement when their prescription for pain medication runs out. Heroin is a highly addictive and illegal drug. Even though opioid addiction can be a serious condition, it is highly treatable.
In 2017, approximately 130 people a day died as a result of opioid overdose. As a result, opioid misuse and addiction is considered a serious national crisis.
By learning what effective opiate addiction treatment looks like and understanding the value of an inpatient opiate addiction treatment center, you or your loved one can get the care needed to work toward lasting recovery.
Opiate Addiction Treatment Overview
---
Opiate addiction is a very serious and dangerous addiction. Residential treatment for opioid addiction is the best option for recovery. Medically supervised detox is the first step of treatment for opiate addiction. Following detoxification, patients receive a tailored treatment plan with the steps and tools needed for successful recovery from their addiction.
Inpatient opiate rehab provides a safe and supportive environment during each step of the recovery process as well as the skills needed to maintain sobriety after active treatment has stopped.
When clients first walk through our doors at Alta Mira, many are unaware they may have an untreated mental health issue which is contributing to their struggle with opioid addiction. Treating the symptoms of the addiction alone may not lead to lasting recovery if the co-occurring disorder remains unrecognized and untreated. Our approach provides for the most accurate diagnosis possible, enabling our team to customize an effective treatment plan to fit your unique needs and goals, providing a pathway to a more authentic, productive, and healthy life.
Goals for Inpatient Opiate Rehab
---
To safely and properly treat opiate addiction, you need a comprehensive treatment plan prescribed by a mental health clinician. The compassionate team at Alta Mira are ready to support and help you reach your opiate addiction treatment goals such as:
A safe and successful detox
Reducing and eliminating withdrawal symptoms
Preventing future relapses
Addressing any co-occurring mental health disorders
Gaining control of your life
>> More information about our Team
Opiate Addiction Treatment Center Options
---
Although opiate addiction can be very dangerous it is treatable. A customized treatment plan to tailor you or your loved one's needs is the best route for recovery.
Safe, Medically-Supervised Detoxification. It can be dangerous to try to detox from opiates without medical support. The standard of care for opiate detox is in a residential setting with 24-hour medical supervision. Opiate detox medications, including Suboxone (when clinically indicated), can help make detox safe and comfortable.
Residential Treatment. Opiate addiction residential treatment provides patients the medication, therapy, and support they need to succeed in recovery as well as the tools they can use after active treatment has stopped.
Ongoing Therapy. Several types of psychotherapy and behavioral counseling can be effective when treating people with opioid addiction. Addiction affects many parts of a person's life and thus the treatment should also address affected areas, including those with chronic pain.
Committing to your personalized treatment plan and ongoing care you are much more likely to succeed in recovery for opiate addiction.
Opioid Addiction Relapse Prevention
---
The most effective treatment plans have a component that addresses relapse prevention during recovery. Recovery can be a vulnerable time for people who once were dependent on opioids. Most relapse prevention plans are designed to include peer assistance and support services to help maintain sobriety.
Opioid addiction relapse plans generally include strategies to build a strong support system that can help with identifying and managing emotions, cravings, and stressors, and reinforce newly acquired problem-solving skills.
Opioid addiction can be a difficult condition to overcome. But with treatment, support, and a strong relapse prevention plan, individual outcomes, survival rates, and quality of life can be improved.
Inpatient Opiate Addiction Treatment Centers
---
Receiving treatment in a residential opiate addiction treatment center ensures a safe medically supervised detox, an environment designed for recovery, and a personalized treatment plan tailored to you or your loved one's needs. Inpatient rehab for opiate addiction often includes holistic and alternative therapies, group therapy, family counseling, life skills training, and help with exercise and nutrition. The team at Alta Mira will address all symptoms with you or your loved one, as well as any underlying co-occurring disorders.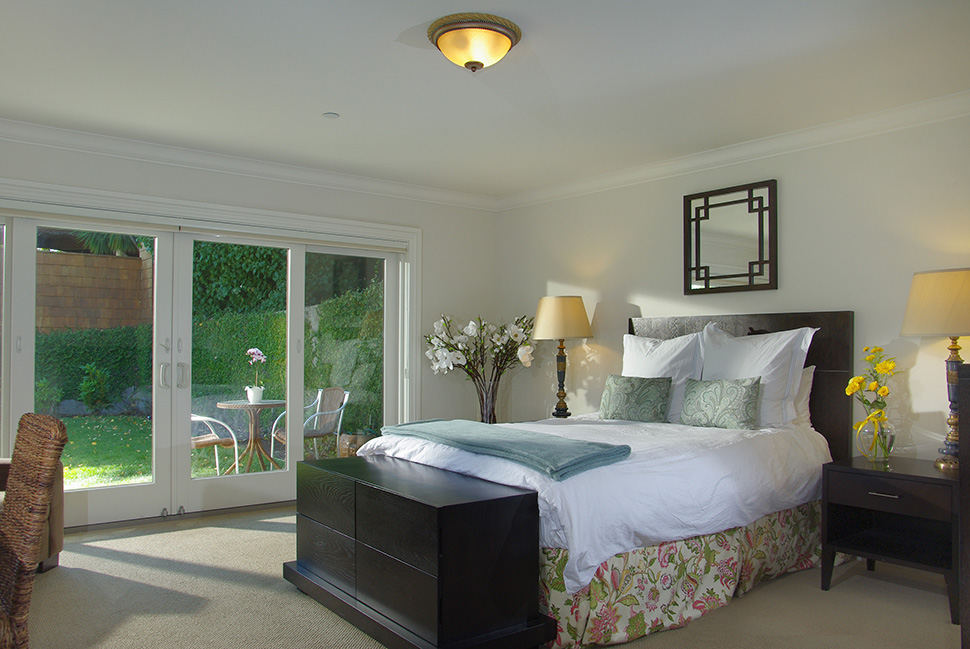 Why Choose Alta Mira Opiate Addiction Treatment Center?
---
At Alta Mira, we specialize in treating opiate addiction and co-occurring psychiatric disorders. We provide safe, compassionate care in a serene residential setting where clients can focus on their treatment and recovery from opiate addiction without the worries of external pressures and stressors.
Comprehensive Neuropsychological Testing and Assessment. We properly diagnose and treat an extensive range of illnesses and disorders that may be contributing to you or your loved one's opiate addiction, create a personalized medication strategy, and make appropriate adjustments during the course of treatment.
World-Class Clinical Staff. Our expert clinical team provides individual therapy using proven evidence-based treatment modalities to treat opiate addiction.
Individualized Treatment Plans. After our thorough neuropsychological and psychological testing and assessments, we create a truly individualized treatment plan that offers profound healing and strategies for overcoming the toughest obstacles.
Luxurious Private Location. Just minutes from the Golden Gate Bridge in Sausalito, California, we are located in a beautiful, historic setting with panoramic views of the San Francisco Bay, lovely gardens, and casual elegance. Our therapeutic amenities and activities help our clients reconnect with body, nurture their spirit, and reignite a sense of fun and adventure.
If you're ready to learn more about our treatment programs, please contact us today.
We understand that in order for treatment to be successful, we must listen closely and truly understand your needs, aspirations, personal history, and treatment goals. All members of our care team align closely with you so that you feel safe, respected, and ready to do your work. With this approach, Alta Mira co-creates a profound healing experience with you so you can achieve your recovery goals and reclaim your life.