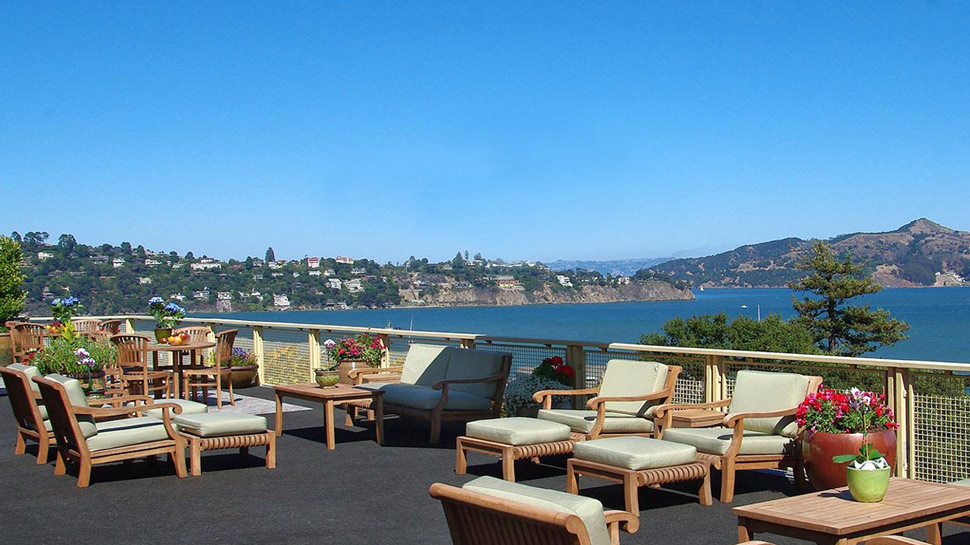 Opiate Addiction Treatment
Opiate Addiction Treatment & Rehab
Alta Mira Recovery Programs is a world-class residential opiate addiction treatment center & rehab providing compassionate, comprehensive, evidence-based services.
Opiate addiction can be a difficult condition to overcome. But with treatment, support, and a strong relapse prevention plan, individual outcomes and quality of life can be improved. Alta Mira's evidence-based opiate addiction treatments, including supervised detox, residential care, and therapy, offer the intensity and duration necessary to go beyond stabilization to achieve lasting recovery.
For someone in the depths of opiate addiction, recovery can feel like an unattainable goal. But it's important to know that opiate and opioid addiction can be overcome and a clean and sober life can be achieved. No matter how many times an addict has tried and failed, or how long they've been struggling with the disease, recovery is possible. It's never too late to get treatment.
Learn About Opiate Addiction Treatment at Alta Mira
---
Safe, Comfortable Detox
Your inpatient opiate addiction treatment program starts with our medically-supervised detox. Next, our neuropsychologist engages you in comprehensive diagnostic testing and assessment, the results of which help us to design the best treatment plan for your needs and goals.
Individual Treatment Plans
Equipped with your treatment plan, you begin participating in our full clinical program that includes psychotherapy (individual, group, and family), medication management, life skills training, holistic healing practices, and experiential activities.
Comprehensive Continuing Care
We are committed to a collaborative care approach to drug treatment, inclusive of all outside treatment professionals who are already working with our clients. We recognize the role of each doctor, psychiatrist, therapist, hospital, or treatment center is vital to the client's well-being and successful recovery. Therefore, we engage all outside professionals before admissions, throughout treatment, and post-discharge to ensure the best possible results for the client.
Positive Treatment Outcomes
We care about our client's outcomes and work with an independent third-party research group, Vista Research Group, to evaluate our clients' progress both during and following their residential treatment at Alta Mira.
Effective Treatments For Co-Occurring Disorders With Opiate Addiction
---
When clients first walk through our doors at Alta Mira, many are unaware they may have an untreated mental health issue which is contributing to their struggle with opioid addiction. Treating the symptoms of the addiction alone may not lead to lasting recovery if the co-occurring disorder remains unrecognized and untreated. Our approach provides for the most accurate diagnosis possible, enabling our team to customize an effective treatment plan to fit your unique needs and goals, providing a pathway to a more authentic, productive, and healthy life.
Evidence-Based Treatment Modalities
We use evidence-based modalities in our residential opiate addiction treatment programs, including dialectical behavior therapy (DBT) skills, cognitive behavioral therapy (CBT), Somatic Experiencing (SE), and Eye Movement Desensitization and Reprocessing (EMDR) (where appropriate).
Accurate Diagnosis
From your initial psychiatric evaluation to your individualized neuropsychological testing, we work to develop the most accurate diagnostic profile possible. Depending on each individual client's detox, identifying underlying co-occurring issues can take several weeks.
Appropriate Medications
Following the initial psychiatric evaluation, clients meet with our psychiatrist weekly while they are in residential treatment with us. Using genetic testing (when appropriate) can help clients get on medications that work better for them with fewer side effects.
Your Alta Mira Experience
---
World-Class Clinical Care
At Alta Mira, we provide world-class clinical care and an exclusive addiction treatment experience. When you select Alta Mira as the location for some of the most important work of your life, we promise you the best treatment experience we can possibly create. Every member of our team will go above and beyond, providing you with every comfort and convenience to complement our high-quality treatment programs.
Our Caring Team
Our team members are not only chosen for their excellent credentials and experience, but they must also be committed to providing you with compassionate care in a kind and nurturing environment. We understand that in order for drug treatment to be successful, we must listen closely and truly understand your needs, aspirations, personal history, and treatment goals. All members of our care team align closely with you so that you feel safe, respected, and ready to do your work.
A Beautiful Environment
In a gorgeous setting overlooking the San Francisco Bay, we have cultivated a serene environment where you feel supported in your journey to fulfill your highest potential. With extraordinary gardens and comfortably elegant living spaces, you will experience a peaceful, luxury drug treatment setting that facilitates personal healing and transformation.
Delicious, Healthy Meals
Our Executive Chef expertly crafts gourmet meals made from the best local and organic ingredients available. If you have food allergies, a special diet or specific preferences, our staff will make sure to provide everything you need.
Holistic Services
Our exceptional holistic practitioners–including massage therapists, yoga instructors, art and music therapists, and acupuncturists—provide nurturing services that reinvigorate you, allowing you to get the most out of your time with us.
How to Help a Loved One Get Treatment for Opiate Addiction
---
The Challenge
Helping a loved one who is struggling with an opiate addiction can be a long and heartbreaking journey. It can be hard to help someone, particularly if they don't want help or if they live far away. Many families wait years beyond the time that they first thought about intervening.
Get Help for Yourself
If you have a loved one who is suffering from opiate addiction, one of the first things you can do is take care of yourself by attending peer support meetings like Nar-Anon.
Consider an Interventionist
The longer you wait for someone to "hit bottom," the more their disease advances. You can actually increase the chance of a successful outcome by intervening on your loved one before their disease progresses to a more dangerous level. However, organizing your family to set limits and boundaries to get a loved one into rehab can be challenging.
Hiring a professional interventionist can help the family get organized as a team, prepare to speak to the addict in a coordinated way, to give your loved one the best possible chance of successfully arriving in treatment. Interventionists can also be helpful during and after the treatment experience, providing support and coaching to the family to ensure that the patient completes treatment. If you are considering an intervention, please contact one of our admissions advisors.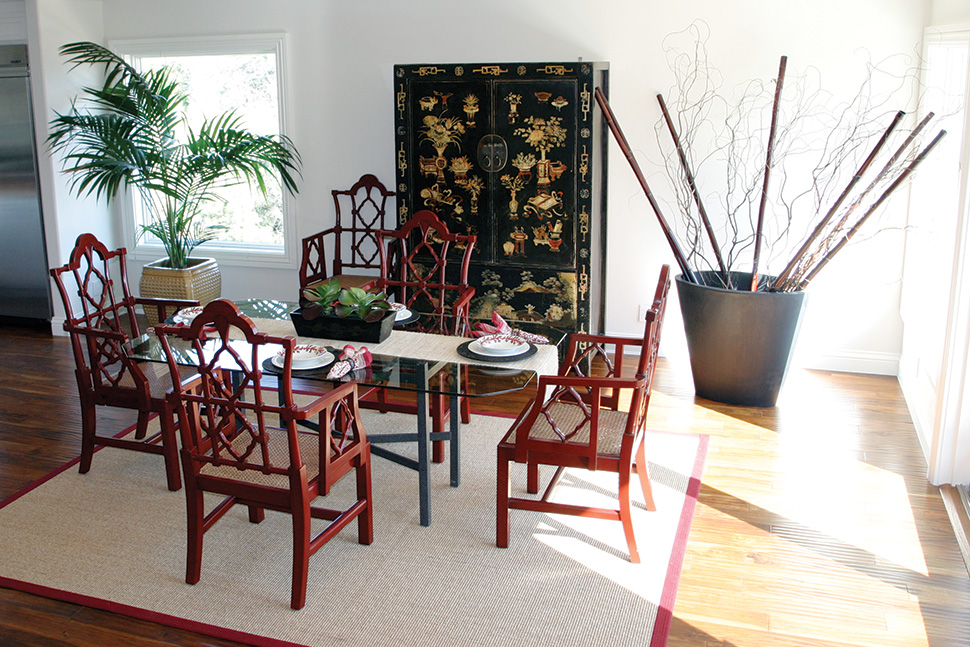 Lasting Change for a Better Life
---
The Courage to Change
Lasting change takes time. It can take six weeks to change a simple habit. Changing behavior following opiate addiction can be very challenging. Learning how to develop clean and sober behaviors, effectively deal with triggers and stressors, take medication as prescribed, and make healthy lifestyle changes to support long-term recovery can take time.
Better Drug Treatment Outcomes
Our 90-day program provides the structure, support and time to learn a new way of living to give clients the best possible outcome. Studies show that individuals should participate in drug treatment for at least 90 days to see the best results. However, the best indicator of success is not the duration of the program, but the mutual cooperation between the recovering addict and the treatment center, as they plan for continuing care after finishing the program.
Working Together
We understand that in order for treatment to be successful, we must listen closely and truly understand your needs, aspirations, personal history, and treatment goals. All members of our care team align closely with you so that you feel safe, respected, and ready to do your work. With this approach, Alta Mira co-creates a profound healing experience with you so you can achieve your recovery goals and reclaim your life.
Opiate Addictions We Treat
---
We treat most forms of opiate and opioid addictions, including:
Heroin Addiction

Codeine Addiction

Vicodin Addiction

Dilaudid Addiction

Percocet Addiction

Tramadol Addiction

Kratom Addiction
If you're ready to learn more about our opiate addiction treatment program, contact us today.