Bill Morrison Explains His Vision for a New Standard of Co-Occurring Treatment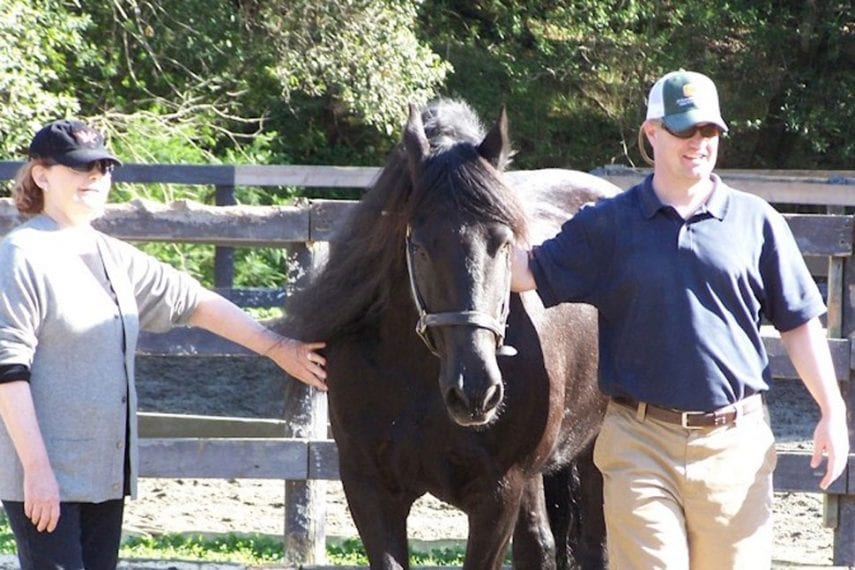 Bill Morrison founded Alta Mira Recovery Programs after developing a deep and personal understanding of addiction as a disease. In addition to witnessing several beloved family members struggle with—and ultimately seek treatment for—their addictions, Bill also admitted himself to a residential rehab program when he realized he needed help. Through this firsthand experience with a variety of treatment programs, Bill realized there were numerous, specific ways to improve upon the current standard of residential addiction treatment. To make Alta Mira a truly comprehensive addiction treatment program that sets this new standard, Bill and his staff made several significant commitments to improving care: focusing on treating dual diagnoses and co-occurring disorders, providing extensive cognitive and neuropsychological testing, collaborating with family members and referring professionals, and prioritizing customer service.
As the chief executive officer and founder of Alta Mira, Morrison built upon a rich history of previous business experience and analytical acumen. Before his personal treatment experience inspired him to found a new rehabilitation center in the historic Alta Mira Hotel in Sausalito, California, Morrison earned his MBA from Kellogg Graduate School of Management at Northwestern University and had a successful career as a research analyst for several high profile Wall Street firms and Bay Area start-ups.
The Need for Comprehensive Co-Occurring Treatment
---
As Morrison's loved ones attended a variety of addiction treatment programs around the country, he continued to notice aspects of most recovery programs that didn't add up. He explains:
"As an industry analyst I was trained to spot patterns. When I was going through treatment, I couldn't turn that part of my brain off, and I saw a lot of opportunities for improvement. There was a clear opportunity in dual diagnoses. Roughly 75 percent of people that wind up in treatment have co-occurring issues and yet most drug and alcohol treatment programs don't address mental health issues. That never made much sense to me."
With this realization, Morrison has made this aspect of treatment a priority at Alta Mira, which has developed into a world-class facility for identifying and treating co-occurring disorders. Many people may not realize that the abuse of drugs and alcohol often co-exists with other medical and mental health conditions, including mood disorders, depression and anxiety, post-traumatic stress disorder, personality disorders, and attention deficit and learning disorders. When such coexisting disorders are treated in an integrated, comprehensive manner, it provides better long-term patient outcomes, and helps patients avoid relapsing.
Many drug and alcohol rehabilitation centers do not have the resources to address co-occurring disorders during a client's stay. However, with consulting psychiatrists and physicians board-certified in addiction medicine, a full-time neuropsychologist, a dedication to cognitive testing, and a clinical staff that specializes in dual diagnosis treatment, Alta Mira Recovery prioritizes this aspect of treatment to ensure that those in recovery have the knowledge and tools for sustained wellbeing.
Collaborating with Every Client's Care Team
---
Another aspect of comprehensive care involves collaborating with family members and other treatment providers that have helped patients in the past. When Morrison was in treatment, he noticed that the two medical professionals he had been seeing for years were never contacted.
"Before I went to treatment I had been seeing a psychologist and a psychiatrist for several years," Morrison said in an exclusive interview. "When I went to treatment these medical providers who knew my history really well were never contacted. That seemed like a missed opportunity to understand me and accelerate my treatment."
As a result, Alta Mira collaborates closely with each client's previous medical and clinical providers. They are considered a part of Alta Mira's treatment team, and are in close communication with the staff at every step of treatment.
Morrison went on to explain that when his loved ones entered treatment at other facilities, he was never contacted about their addiction history. Considering that family members and friends often have extensive knowledge of a person's addiction, it made no sense to him that their insights played no role in recovery.
"The other communication piece was with the family. When my loved ones went into treatment, I had a lot of information about them and their history with drug and alcohol abuse. I felt that I had an important perspective but was never contacted. That has never sat well with me."
For this reason, Alta Mira Recovery makes a point of incorporating loved ones, such as a spouse, parents, children, siblings and close friends into each client's treatment. Loved ones also have the opportunity to learn recovery skills and attend to their own personal growth and healing during a 4-day Family Program held every four weeks at Alta Mira. With this standard of collaboration in place, when a person leaves Alta Mira's facilities, the people close to him or her personally and medically have the tools to help in the recovery process.
Commitment to Customer Experience
---
For the staff at Alta Mira, comprehensive care goes well beyond the clinical aspect of recovery. Morrison believes that many rehabilitation centers have a habit of over-promising and under-delivering. Alta Mira, on the other hand, makes a true commitment to customer service. Even small details, such as the housekeeping staff remembering the name of each guest, can make all the difference to clients. The staff members are chosen not only for their credentials, but also for their compassion, kindness, and belief in the healing process of recovery.
Morrison states, "I never want a client coming in feeling like they were mislead or misinformed about what we do, because we have a commitment to integrity. I'm really proud of what we do and believe we have one of the most comprehensive and highest quality treatment programs in the country."