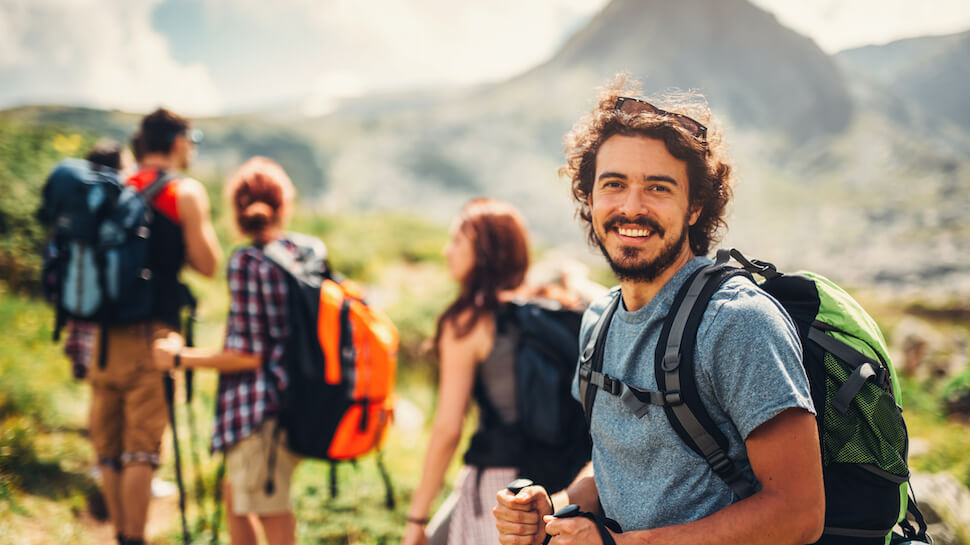 Residential Treatment for Ritalin Addiction
When people misuse Ritalin, addiction is one possible result. Once Ritalin dependency develops, professional treatment services offer the best opportunity for sustainable, long-term recovery. At Alta Mira, men and women who've been abusing Ritalin receive the finest in evidence-based medical care, administered by skilled and experienced addiction treatment specialists with an impressive track record of success.
It is easy to become addicted to Ritalin, if you abuse the drug with or without a prescription. The road back to sobriety may be filled with twists and turns, but with expert assistance plus a committed approach to recovery, Ritalin abuse can be overcome. Alta Mira's comprehensive residential treatment program for Ritalin addiction has helped many men and women banish the drug from their lives, once and for all.
Learn About Ritalin Addiction Treatment at Alta Mira
---
Safe, Comfortable Detox
Your recovery from Ritalin addiction may begin in our medically-supervised detox program. Your withdrawal from the drug can be safely managed in its fragile early stage, when the threat of relapse is highest. Once your condition has stabilized, you'll be ready to transition to treatment, which will begin once you've undergone comprehensive diagnostic testing and assessment under the supervision of a staff neuropsychologist.
Individual Treatment Plans
Treatment for Ritalin addiction at Alta Mira is fully personalized and carefully customized to make sure all existing conditions are addressed. This will include any co-occurring mental or behavioral health disorders that may have been diagnosed, in addition to your continuing issues with substance abuse. At Alta Mira, you'll receive daily therapy in individual, group, and family sessions, with medication and complementary healing services offered to round out your multifaceted health restoration plan.
Comprehensive Continuing Care
Addiction treatment services at Alta Mira are thorough and all-inclusive. Consequently, our addiction specialists will work in close coordination with any other medical professionals involved in your overall care program, including those affiliated with other healthcare facilities.
Your recovery plan will remain a cooperative venture throughout your stay at Alta Mira, and that will continue when you enter aftercare. This is vital for preserving the continuity and integrity of your personal quest for wellness.
Positive Treatment Outcomes
Through our relationship with Vista Research Group, we monitor the progress of our Clients closely during and after treatment. At Alta Mira, we promise we can help you overcome your Ritalin addiction, and we back that promise with superior performance.
Effective Treatments for Co-Occurring Disorders With Ritalin Addiction
---
Many people with Ritalin addiction have co-occurring mental health conditions that tend to reinforce or support their destructive substance use behavior. Residential treatment for drug dependency at Alta Mira includes extensive services for these disorders, to promote health and wellness in general and to support your efforts to remain clean and sober.
Evidence-Based Treatment Modalities
Your treatment plan will include a personalized menu of evidence-based treatment methodologies, including such effective options as cognitive behavioral therapy (CBT), dialectical behavior therapy (DBT), Somatic Awareness, Eye Movement Desensitization and Reprocessing (EMDR), Principles of Recovery, and relapse prevention coursework customized for your specific individual needs. Our highly-trained professional therapists will introduce you to these time-tested methodologies in your individual and group therapy sessions, helping you work through your issues and restore your autonomy.
Accurate Diagnosis
Before treatment can begin you require precise examinations. At Alta Mira, we provide an initial psychiatric evaluation along with individualized neuropsychological testing to ensure an accurate and thorough diagnosis. Your Ritalin addiction and co-occurring conditions will be treated aggressively, comprehensively, and simultaneously, which will maximize your odds of recovery.
Appropriate Medications
Appropriate medications may be prescribed to help you cope with the symptoms of your co-occurring mental health conditions, if such conditions are diagnosed. Your medication use will be carefully supervised during the course of your treatment program by your treatment team.
Your Alta Mira Experience
---
World-Class Clinical Care
Your continuing experience with the expert addiction specialists, mental health professionals, and other medical service providers at Alta Mira will be constructive, uplifting, and transformative. Evidence-based treatment methodologies in the hands of our highly skilled therapists are your passport to a drug-free lifestyle, if your commitment to recovery is sincere and determined.
Our Caring Team
Recovery from Ritalin addiction at Alta Mira can be a profound, life-altering experience. Our treatment professionals match their expertise with equal amounts of sensitivity and compassion, as they strive to lead you out of the darkness and back into the light of sobriety. You'll be a part of an authentic healing community at Alta Mira, embraced and encouraged on each step of your journey to wellness.
A Beautiful Environment
Located in a quiet, peaceful neighborhood, our facility offers a gorgeous view of the beautiful San Francisco Bay. Alta Mira features impeccably landscaped grounds and gardens, generously furnished common spaces, and elegant, comfortable living quarters that will amplify the recovery experience. You'll leave here changed and transformed, ready to move past your Ritalin addiction while embracing a holistic and affirmative lifestyle.
Delicious, Healthy Meals
To complement your commitment to sobriety and good health, you'll dine on nutritious cuisine prepared from organic, locally grown ingredients. Your special dietary needs and preferences will be respected, in accordance with our dedication to helping you restore your body to optimum health.
Holistic Services
Your recovery plan will include ample instruction and practice in holistic, mind-body healing methodologies that can reduce stress and pain, while strengthening your commitment to personal transformation. Some of the holistic healing services offered at Alta Mira include:
Yoga
Massage therapy
Arts and music therapy
Meditation
Fitness training
Acupuncture
Equine-assisted therapy
Physical therapy may also be offered on an as-needed basis.
Experiential Therapy
Exposure to exciting cultural activities and stimulating physical challenges on a twice-weekly basis is a standard element of treatment for Ritalin addiction at Alta Mira. Hiking, sailing, horseback riding, kayaking, and tours of Alcatraz and local museums are just some of the possible options, and we're adding new experiences and destinations to the list all the time.
By expanding your horizons and testing your limits, you'll build your self-esteem and self-confidence, as you learn to imagine a brighter future without chemical enhancement.
How to Help a Loved One Get Treatment for Ritalin Addiction
---
The Challenge
It isn't always easy to convince someone they need help for Ritalin addiction. But if they are in denial, your involvement may be essential, since they are unlikely to seek help on their own until they've reached rock bottom. Ultimately, your participation in your loved one's recovery can bring them back from the brink of disaster.
Recognizing Ritalin Addiction
If your family member or friend is struggling with Ritalin abuse, you can play a role in their decision to seek medical assistance. Some of the telltale signs of Ritalin abuse and dependency to watch out for include:
Frequent mood swings
Insomnia
Bouts of anxiety and agitation
Breathing problems
Paranoia
Poor appetite
Nausea and vomiting
Hallucinations
Seizures
Overdoses
When such symptoms are observed, the time to act is immediately, before drug use escalates even further and puts your loved one in more danger.
Get Help for Yourself
Your loved one's drug abuse can put you under an enormous strain. To cope with your feelings, you and other members of your family may want to consider joining a support group for those who are impacted by someone else's drug abuse. Fortunately, groups sponsored by organizations like Nar-Anon are available in most communities.
Consider an Interventionist
People addicted to drugs are often resistant when encouraged to seek help. For this reason, hiring a trained, professional interventionist to supervise an organized intervention may be a wise decision. An interventionist can help your family and friends coordinate their efforts to be as persuasive as possible, improving your chances of convincing your loved one to enter a treatment facility.
If you're interested in contracting an interventionist, please contact our admissions department to discuss your options.
Lasting Change for a Better Life
---
The Courage to Change
Your goal when entering treatment is profound and lasting change. Drug addiction is a powerful foe, and only by investing your time and energy in recovery can you expect to alter your past patterns of behavior. In treatment you'll be challenged, but if you're truly ready to change you'll find the ability to rise to the occasion.
Better Drug Treatment Outcomes
To achieve the most sustainable results, our 90-day inpatient recovery program is highly recommended. This immersive recovery experience offers a golden opportunity to permanently alter your behavior to exclude Ritalin and other drugs from your life. Extended treatment is especially critical if you have co-occurring mental health conditions that also require intervention.
Continuing care following the cessation of formal treatment will further increase your chances of long-term success, as your newfound sobriety receives valuable reinforcement in individual and peer-group therapy.
Working and Healing Together
Lasting life transformation is an ambitious goal. But it is within your grasp, if you are resolute in your desire to regain control over your fate. Your participation in our evidence-based treatment program for Ritalin addiction can be a true turning point. Customized treatment under the compassionate care of trained professionals at Alta Mira can reverse your downward spiral, helping you overcome your substance use issues before they steal any more of your future.
Please contact us today to learn more about our recovery programs and about how they can improve your life.