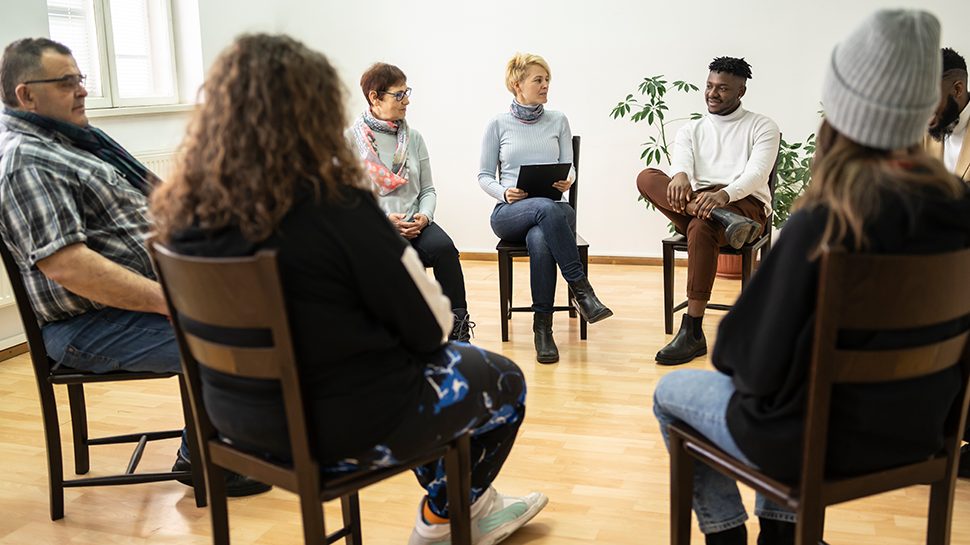 Co-Occurring Disorders
A co-occurring disorder, often referred to as a dual diagnosis, is when a patient has a substance use disorder occurring with a mental health disorder such as depression, anxiety, or a personality disorder. Alta Mira is the premier residential facility for drug and alcohol addiction and co-occurring disorders treatment and recovery, using an integrated and holistic approach.
Integrated Treatment for Co-Occurring Disorders
---
Merely treating the symptoms of addiction is not enough. The best and most effective co-occurring disorders treatment for anyone struggling with a dual diagnosis involves treating all existing conditions concurrently.
It also may be possible that having a mental illness triggers substance abuse. Individuals who suffer from mental illness symptoms may turn to prescription or illicit drugs to self-medicate. It is an unhealthy but fairly common type of coping mechanism.
Through our comprehensive assessments and evaluations, we get to the right diagnosis. This enables us to address underlying mental health disorders in conjunction with addiction treatment so that you find a smoother and more manageable path to sobriety and recovery.
Integrated treatment for co-occurring disorders and addiction leads to a higher success rate in maintaining sobriety long-term and avoiding relapses. At Alta Mira, we create an individualized treatment plan that best works for your specific diagnosis. By combining treatment methods into a customized, comprehensive program for each patient, we have better outcomes.
At Alta Mira, we provide you an opportunity to consider the exact role alcohol and drugs play in your life, and how it has affected you and your lived ones. You will play an active part in your personal recovery as you gain awareness of underlying symptoms of your addiction. And we will help you identify relapse triggers and develop a continuing care plan to maintain your sobriety.
Co-Occurring Disorders and Prognosis
---
Integrated co-occurring disorder treatment is based on the idea that it is necessary to address all conditions a person is struggling with concurrently rather than treating one at a time.
Treatment begins with detox, but this is only the first step in what should be a long-term plan. At Alta Mira, we employ a wide range of therapy options, including behavioral therapies, trauma-focused therapies, family and relational therapy, and group therapy.
Medications and therapy while in inpatient treatment for co-occurring disorders are the foundation for patients with co-occurring disorders, but clients also need to learn the tools for preventing drug or alcohol relapses once out of intensive treatment. Your treatment program will include plans for relapse prevention, including healthy lifestyle habits, positive stress reduction strategies, trigger avoidance, ongoing social support, and good self-care.
Co-occurring disorders are complex, but when treatment is implemented for all conditions, the outlook is good. At a world-class drug rehab, you will get the care needed to live a normal, functioning life.